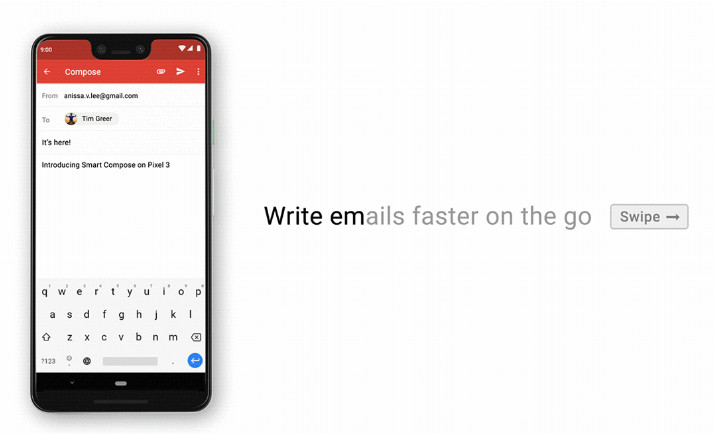 Back in May, Google introduced 'Smart Compose' in Gmail on the web, which uses machine learning to help you draft emails faster. Now, Google announced that it is bringing Smart Compose to the Gmail mobile app, starting with Pixel 3. Smart Compose will offer writing suggestions as you type and if you like what you see, just swipe right to use it.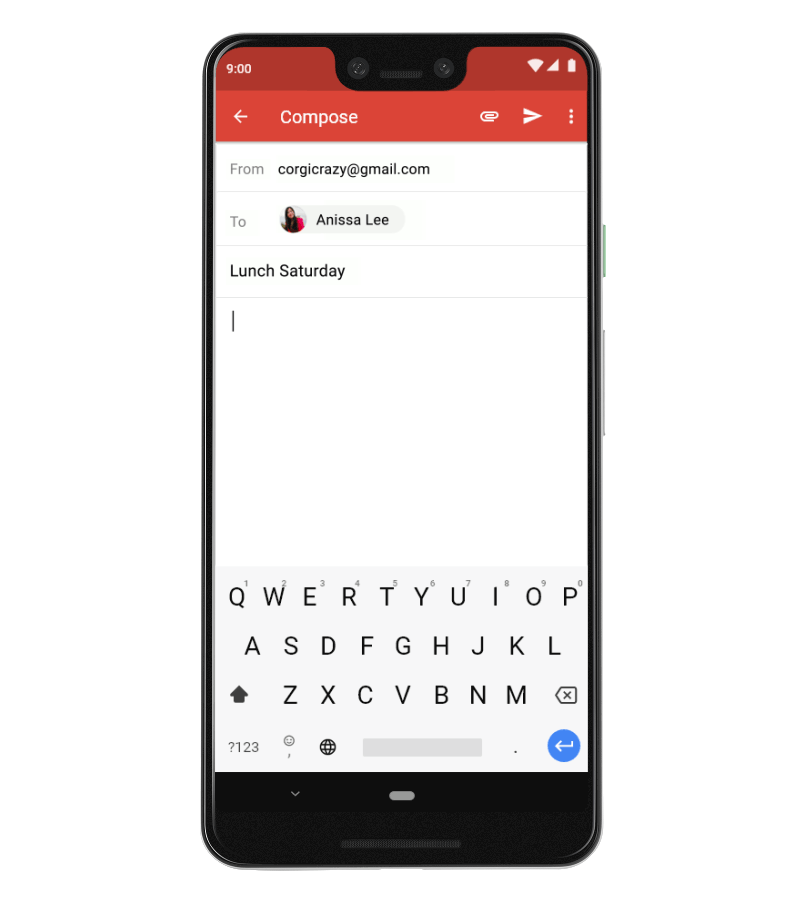 It is powered by artificial intelligence and will help you draft emails from a lot faster. The Gmail Smart Compose feature will suggest users in completing the sentences in your emails so that you can finish the draft with ease. Since A.I works in the background, you can write an email like you normally would, and Smart Compose will offer suggestions as you type.
Smart Compose has already rolled out globally in English and in the coming months, Google is planning on expanding the supporting to four new languages: Spanish, French, Italian and Portuguese and more supported device beginning in 2019.