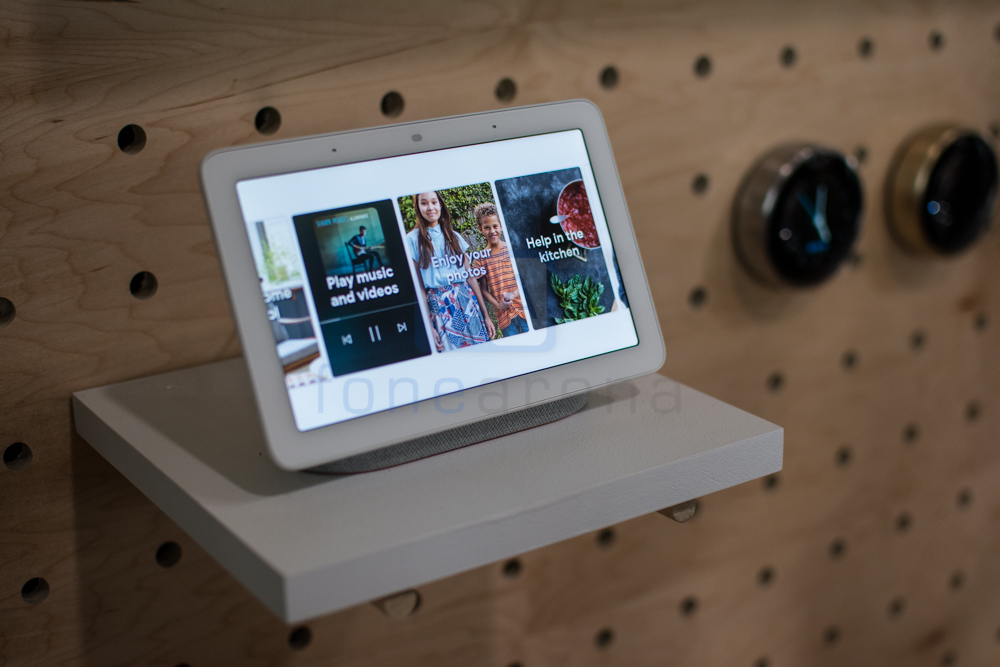 Drowned out just a bit by the noise surrounding the all new Pixel phones, the Google Home Hub is an all-new addition to the 'Home' category of smart speakers. The first Google-branded smart home device to be equipped with a display, it's interesting how the likes of Lenovo managed to get to market ahead of the Big G. Still, there's a lot to like here. Let's take a closer look. 
I'll be honest, I love the premise of having a display equipped assistant in a common living room areas or perhaps in the kitchen. Over the last few months I've really taken to listening to podcasts over my Google Home Mini in the kitchen or quickly checking traffic conditions on the way out. For a lot of these functions though, Google simply hands over potential feedback to your phone. Map or navigation data, for example, gets passed over to your phone. The Home Hub exists to solve this problem.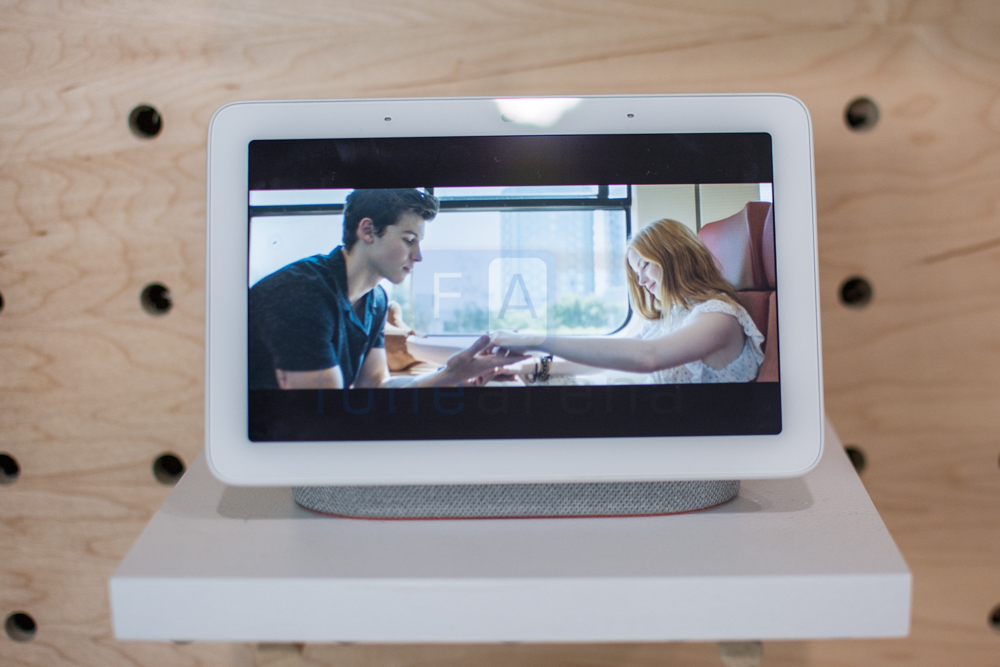 A quick glance at the Home Hub reminds you of old school tablets like the Nexus 7. The Hub has a 7-inch display, no cameras (privacy concerns) and pretty powerful speakers. The OS onboard is Android Things which means that you can't sideload just any Android app over to it. The entire experience is designed around the Google Assistant and voice-based interaction. Touch is still, just a small part of the equation here. Playing music on Spotify pops up a screen with album art and lets you scrub through. Similarly, asking for weather or navigation information displays relevant content on the screen. You can also ask the Home Hub to playback videos from YouTube but there's no browser here so you're fairly limited in terms of alternate video content sources.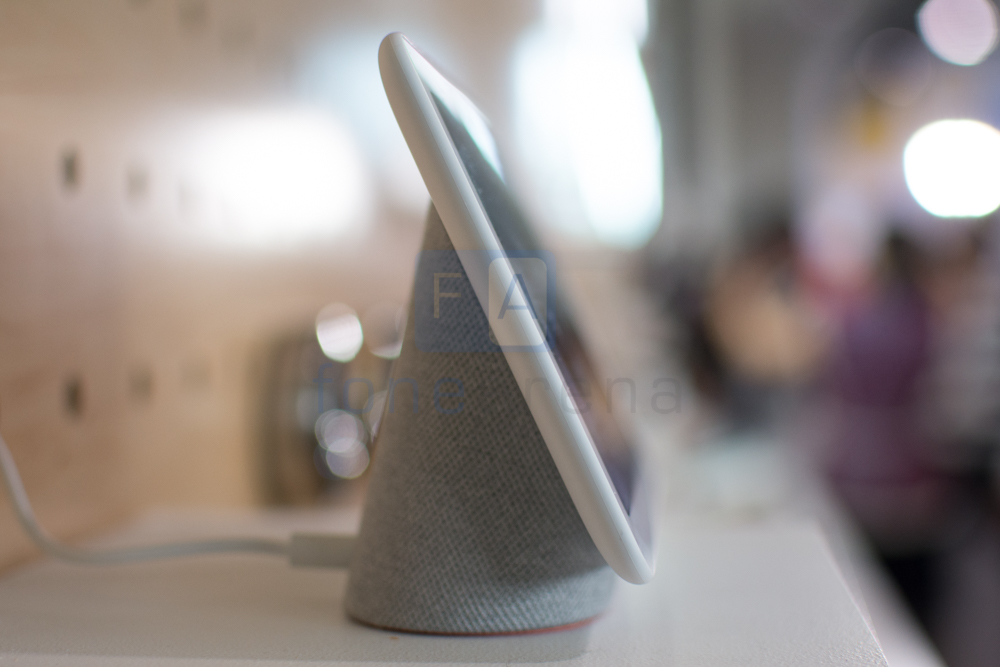 The Home Hub is deceptively petite and the 7-inch screen which at one time would've seemed gargantuan feels a bit smaller than you'd want. That's fine though since the entire combination can easily slot in on a side table. Google has  built-in deep integration with Google Photos as well so you can have selected photo albums show up directly on the Home Hub's display. A very interesting feature that we got a brief demo of was something called Home View. A single interface to view and interact with all the smart home appliances, it lets you manage cameras, thermostats, bulbs or any other connected appliance you might have in your home set up. The feature will be exclusive to the Home Hub at least at launch.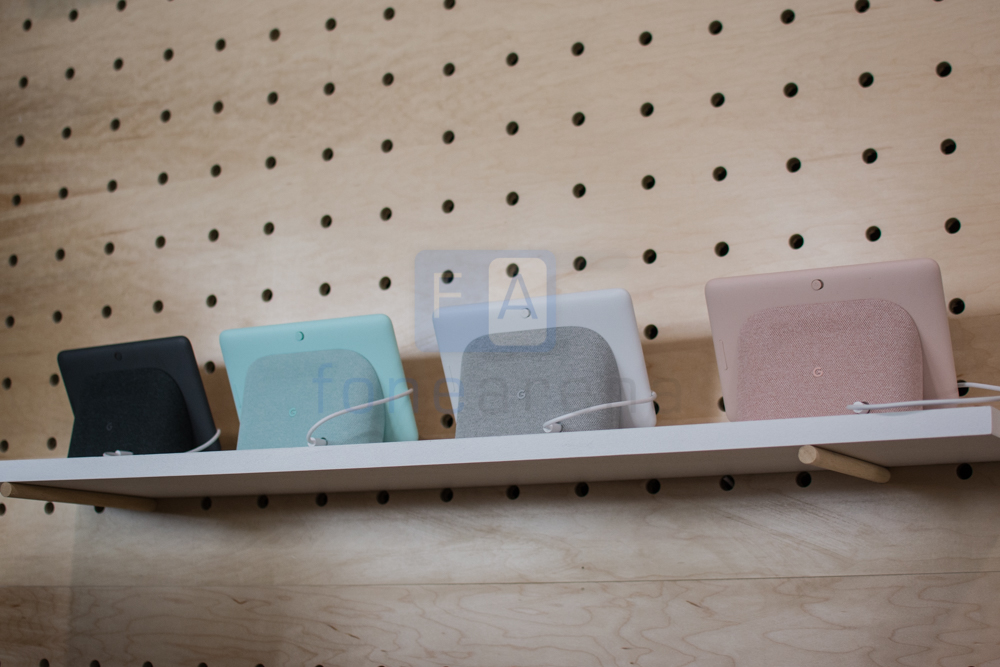 The Home Hub like the standard Google Home line of products is being launched in a range of pastel colors. From the dark graphite to mint blue, grey and pink, there's a color that should work for everyone. What's concerning though is that at $149, the Home Hub directly competes with the full size Google Home. A premium of  about $20 gives you access to a whole new interface paradigm and for a smart assistant, I'd wager that is more important than slightly better speakers. It'll be interesting to see if Google drops pricing on the regular sized Google Home to better separate out the two product categories.