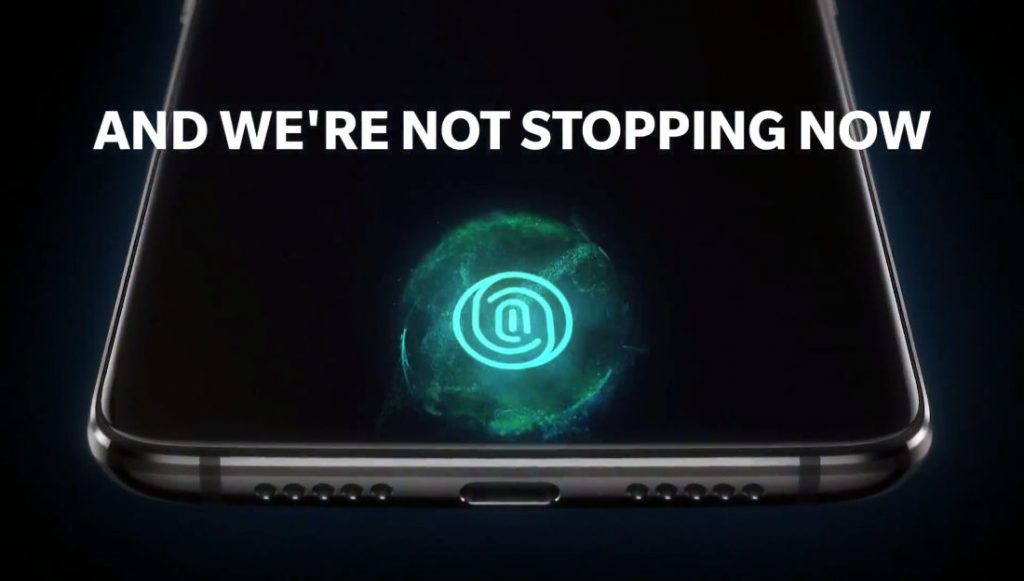 OnePlus is expected to launch an upgraded version of its premium flagship smartphone, the OnePlus 6 soon, dubbed the OnePlus 6T. For the past few weeks, we've seen more and more information about the device all over the internet in the form of leaks, speculations and some official, too.
One of the major expected upgrades this year with OnePlus 6T is said to be an In-display fingerprint scanner that Pete Lau, CEO of OnePlus has confirmed through a forum post today on OnePlus Forums under the name, Screen Unlock.
According to Pete Lau, Screen Unlock incorporates an array of software processes and hardware components, tuned in such a way to work optimally on the OnePlus 6T. Talking in-depth, Pete Lau states that the upcoming OnePlus 6T will feature a new optical fingerprint module housing a small lens that can accurately register your fingerprint when pressed down on the cover glass. In this case, the display acts a light source to mark the boundary of your fingerprint including dimensions and shapes.
A key innovation lies just beneath the surface. Prepare for the #OnePlus6T pic.twitter.com/VqmLTOkfMJ

— OnePlus India (@OnePlus_IN) September 30, 2018
Furthermore, OnePlus uses what's called as 'Trust Zone' found in the Qualcomm Snapdragon 845 to store the fingerprint information for a confidential purpose. Whenever Screen Unlock is used, the fingerprint is compared with the information stored in the Trust Zone to unlock or defend against fake patterns.
Moreover, the Screen Unlock will learn to recognise your fingerprint with higher accuracy through extended use. Surprisingly, OnePlus says it has tried to implement it on the OnePlus 5T, owing to hit the consistency high recognition rate, but decided not to as the technology then, did not match OnePlus' product standards, which it believes it has now achieved.
As you must be aware, the implementation of the in-display fingerprint scanner comes as a result of OnePlus ditching the 3.5mm audio jack, which essentially takes up the space near the bottom of the phone. Additionally, Lau believes the trade-offs are worth it, allowing for a huge upgrade on the hardware of the device for a futuristic unlock experience, that has yet to be launched among premium smartphones across the world.
With this move, the company is also setting a stage for shifting 6T owners towards wireless headphones, as its new Type-C Bullets are expected to launch alongside as well.
The upcoming premium flagship OnePlus 6T will have a price bump as well considering the upgrade. While the official pricing is not revealed, there are speculations pointing towards $21 more than OnePlus 6. The OnePlus 6T is expected to launch on October 17. We should know more details including the launch date soon. For users looking for additional details and regular updates on the OnePlus 6T, 'Notify Me' on Amazon.in is now live.