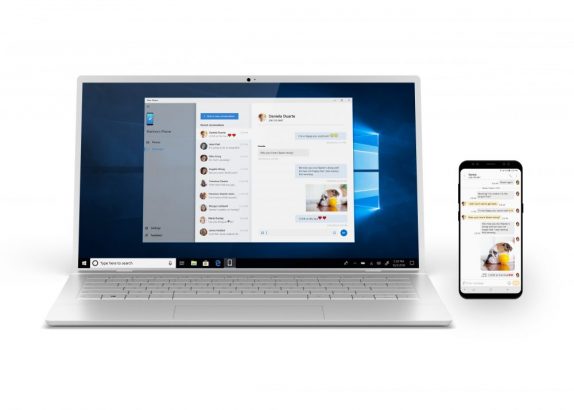 Microsoft today announced the second major Windows 10 update this year and the October 2018 Update will be available to all Windows 10 users starting today. The update brings new features and additions to the Windows 10, Office 365, To-Do and Outlook.com.
The new 'Your Phone' app can get instant access to your Android phone's photos and texts on your computer. You can even access the pictures that you have clicked on your Android. It also lets you Text your friends, group message and type with a keyboard. Your Phone app allows you to view, send and receive the SMS from your Android, on your PC. Android 7.0+ is compatible with Your Phone app. As for iPhone users, you can surf the web on your phone, send the web page instantly to your computer to pick up where you left off.
Back in April, Windows introduced Timeline on Windows 10 PC.  Timeline makes it way easier to find stuff that matters to you the most across your devices. You can also pick up what you were doing. The PC's timeline is now available on PC so you can scroll back in time to find the files and websites you were using on your phone, computer, and tablet. The feature is currently available in preview on Android phone via Microsoft Launcher app.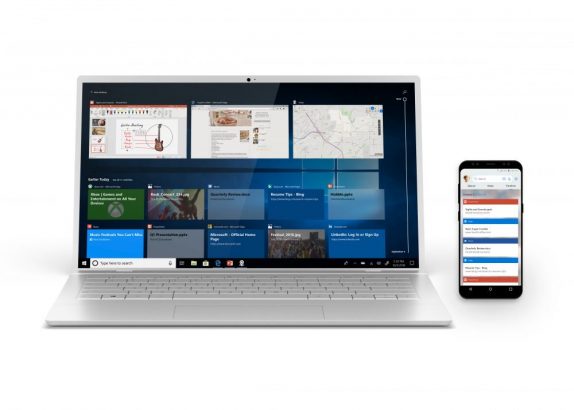 The new AI-powered inking features and 3D updates help you get more out of PowerPoint and Word. Now you can ink your ideas and it will use AI to transform them into perfectly formatted slides. The AI-powered design engine, PowerPoint Designer, is getting smarter. Designers can now recommend slide designs based on the handwritten ink. It is also adding 350 new icons to the library.
The company is also adding the ability to update your tasks using ink within To-Do. With your digital pen and a touch-enabled Windows device, simply add a task to your list using ink, and strike out when complete. By signing in with your Microsoft Account, your tasks are synced with the To-Do app across iOS, Android and Windows and the web. The Snip & Sketch which is previously known as Screen Sketch is now an app. Other Microsoft edge improvements include Learning, Themes, Grammar Tools, line Focus, Offline dictionary.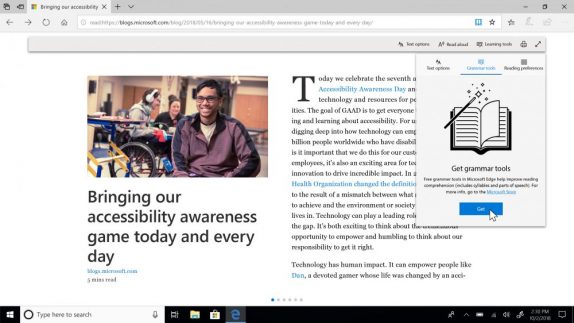 Microsoft Edge now includes support for the new Web Authentication API. Web Authentication provides an open authentication, which replaces passwords with stronger hardware-bound credentials. Starting with the October 2018 Update, SwiftKey will be available for Windows when using the touch keyboard to write in English (United States), English (United Kingdom), French (France), German (Germany), Italian (Italy), Spanish (Spain), Portuguese (Brazil), or Russian.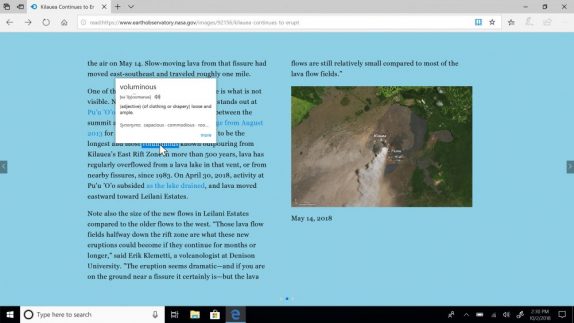 The company is introducing the 'Cloud Clipboard' simply press the Windows key + V and you'll be presented with a brand-new clipboard. The new Cloud Clipboard lets you access your clipboard across any PC. These new settings can be enabled from Settings > System > Clipboard. The 157 emojis in Unicode 11 are now available with the October Windows 10 update. It is also adding the ability to name your tile folders and other changes to Search include enhanced home screen, previews for all search results, Get back to what you were doing, jump-start your tasks, and more.
The company is also adding PC Gaming improvements which include a new-look to the game bar, new audio controls and finally, a Game bar is now an app. The new Skype for Windows 10 update lets you enjoy the same consistent experience across all devices and platforms — iOS, Android, Mac, and Windows. Now you can use the Share Charm to quickly share content directly with your Skype contacts. If you're browsing in Microsoft Edge or looking for a document in File Explorer and find something you want to share, just tap the Share icon and select a Skype contact to share with.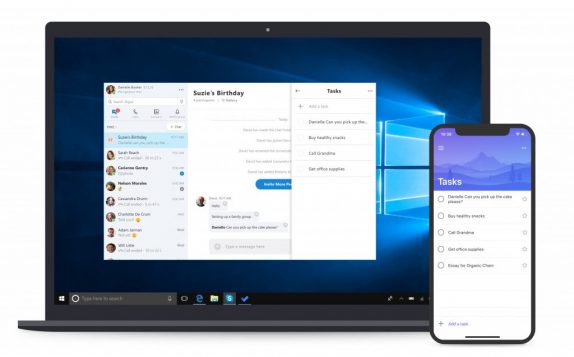 With the October 2018 Update, Azure Active Directory and Active Directory users using Windows Hello for Business can use biometrics to authenticate to a remote desktop session. Microsoft is beginning to roll out the October update via Windows Update in the coming weeks. Much like the April 2018 update where it used machine learning, Microsoft will use the machine learning and intelligently selects the devices so that users will have a smooth update experience. If Microsoft detects that your device has a compatibility issue, it will not install the update until that issue is resolved, even if you "Check for updates."