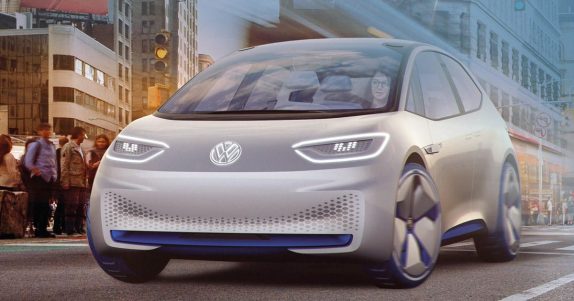 Volkswagen and Microsoft announced that they are partnering to develop the Volkswagen Automotive Cloud, a dedicated global cloud platform that will provide digital mobility services across the automaker's portfolio. Volkswagen Automotive cloud will be built from the ground up on top of Microsoft's Azure cloud and IoT Edge platform as its technology foundation.
The cloud will leverage on Microsoft cloud services including Azure IoT, PowerBI and Skype to help create in-car consumer experiences, telematics and productivity solutions. By building its own dedicated automotive cloud,
Volkswagen will be able to leverage consistent mobility services across its entire portfolio of brands. The Volkswagen Automotive Cloud will be integral to those efforts, and Microsoft will play a key role in helping the company transform to a software and service-driven model.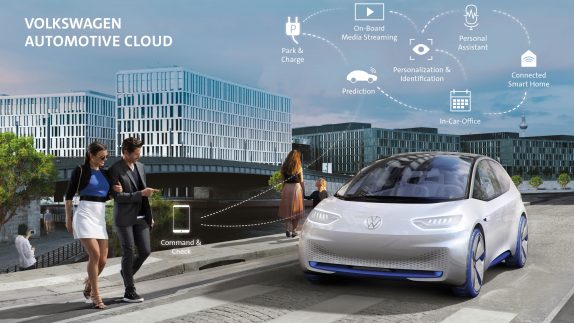 More than 5 million new Volkswagen brand vehicles per year will be fully connected and will be part of the Internet of Things (IoT) in the cloud from 2020. The partnership between the two companies will lay the foundation for combining the global cloud expertise of Microsoft with the experience of Volkswagen as an automaker.
Volkswagen will establish a new automotive cloud development office in North America near Microsoft's headquarters. The solutions developed through the strategic partnership will be rolled out to other Volkswagen Group brands across globe.
Heiko Huettel, head of connected car for the Volkswagen Group said:
I think this is an industry benchmark in terms of joining forces and putting the best of each company at the table and building the business together. Simply building great cars will not be enough, and that's why the Volkswagen Group — and especially its core brand of Volkswagen passenger cars — is investing heavily in electric and autonomous technology. But even more, Volkswagen is also speeding up the development of its ecosystem with its own software know-how and the strength of external partners. We envision the automobile evolving into a central hub in the Internet of Things, enabling customers to take their world into their vehicles.
Satya Nadella, CEO of Microsoft said:
Volkswagen is harnessing technology to digitally transform and deliver innovative new connected car services to its customers. The world's leading companies run on Azure, and we are thrilled that Volkswagen has chosen Microsoft. Together we will re imagine the driving experience for people everywhere.