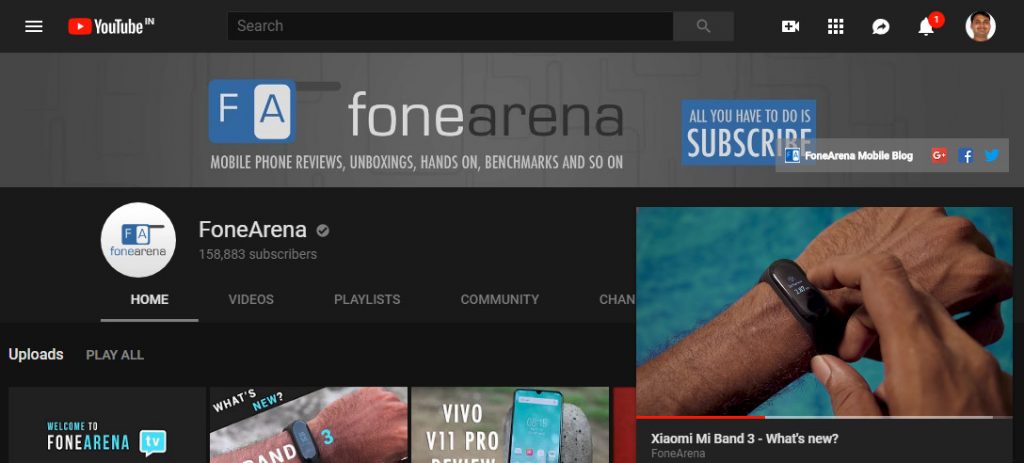 Update – YouTube has announced the Miniplayer button on desktop officially. This lets you keep watching your video while you browse. Check out the changelog and fixes below.
Pause, seek, and play the previous/next video using controls on the Miniplayer
Dismiss the Miniplayer by hitting the "X" button or ESC on your keyboard
Go back to the regular video, by clicking on the Miniplayer title or on the Miniplayer video player (outside of the controls)
Also supports Playlists, Livestreams, and more!

Fixes:

Some upcoming live videos were showing the "upcoming" time in the wrong timezone, fixed that!
Added a "SAVE" label to the save to playlist button on video pages. Now everything's more consistent across web and our mobile apps!
The text in some pop-up windows (for example, the window that appears when you click Share > Embed) would run over the edge of the window, fixed that!
Some three-dot menu items were showing up blank with no info, fixed that!
When you click 'Share' and use the 'Start At' checkbox, the time would sometimes be out of sync with the URL, fixed that!
Have you seen it??🔎 👩‍💻
‍
The new Miniplayer button on desktop lets you keep watching your video while you browse!

Learn more & see other recent updates in the Desktop Web Release Notes here → https://t.co/yrh7CeqqF7 pic.twitter.com/MBfhrAqJmv

— Team YouTube (@TeamYouTube) October 17, 2018
Earlier: Back in March this year, YouTube started testing a Miniplayer for desktop, however it disappeared after a few months. Today it has started rolling out the feature widely for the desktop users. Previously the miniplayer appeared when you  click anywhere on YouTube after  you start a video, now there is a new Miniplayer icon in the bottom-right corner.
Once enabled, the Miniplayer stays even when you are navigating to other pages, similar to the PIP feature on Android. You can get to the normal mode when you click anywhere inside the player.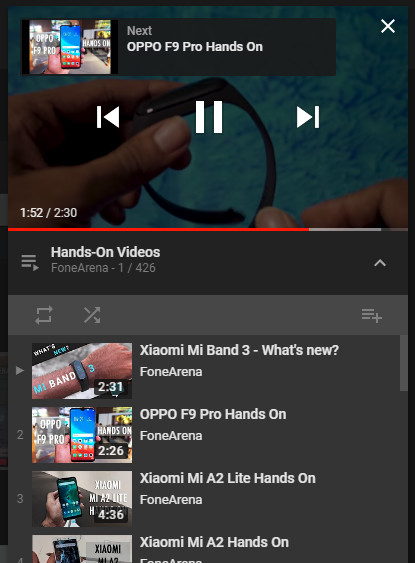 In addition to play and pause, replay and seek options, you also get option to watch the next clip. There is also a close button in the top right corner of the player. You get both previous and next clip buttons on playlists, in addition to the long scrollable list of videos in the playlist below the player. There is no option to disable the feature.
The new Miniplayer feature is rolling out gradually, so you should get it soon if it's not available.