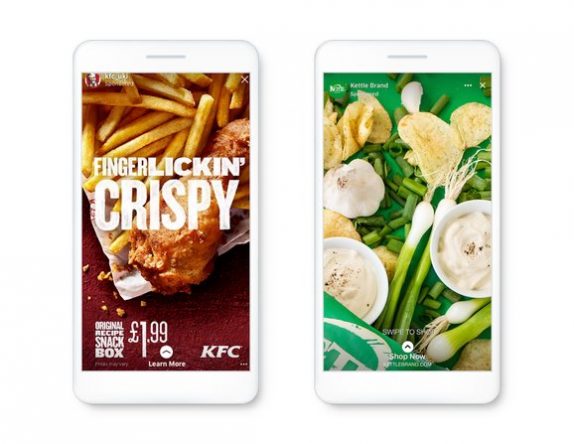 Facebook today announced that Facebook Stories ads available to all advertisers around the world. The company says according to Ipsos survey of stories users commissioned by Facebook IQ, 68% of people say they use stories on at least three apps regularly, and 63% plan to use stories more in the future.
Furthermore, more than 300 million people use Facebook Stories and Messenger Stories every day. As brands, now you can include Facebook Stories as an additional placement to News Feed or Instagram Stories ad campaigns. Soon it will also let you extend the reach and improve the performance of stories ad campaigns in Messenger too.
Facebook Stories ads support for every objective that's currently available for Instagram Stories ads, including reach, brand awareness, video views, app install, conversion, traffic and lead generation. Facebook's full suite of targeting and measurement capabilities is also available for stories ads across platforms.
iHeartRadio, Kettle Chips, and KFC are among the advertisers who have seen a brand lift from their Facebook Stories ad campaigns. It is also reported that more than half of the people surveyed said they're making more online purchases as a result of the storie ads. In addition, 38% of people said that after seeing a product or service in a story they talked to someone about it.