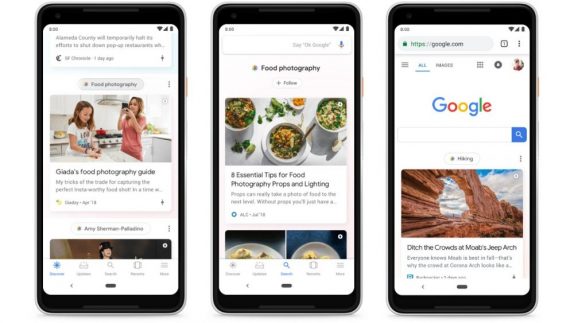 Google last year introduced the 'Google Feed' which will surface relevant content from the web to you even when you're not searching. Today, Google is a major making change to it including a new name, a fresh look, and a brand-new set of features. The 'Google Feed' will be called 'Discover'.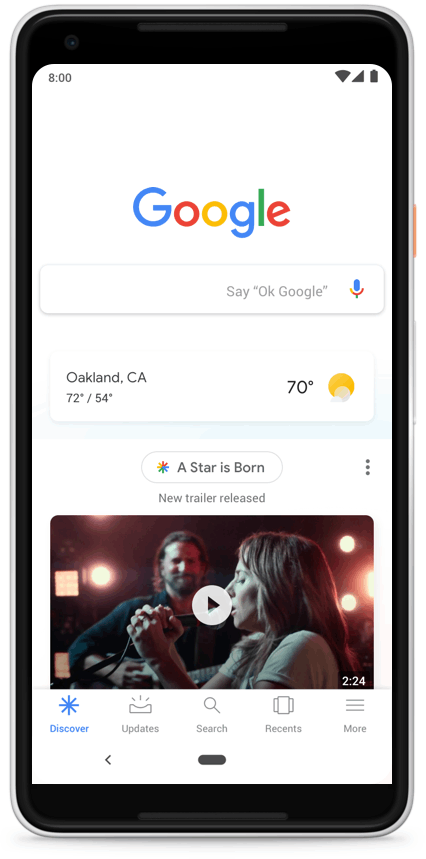 Additionally, you'll also see new types of content in Discover, more videos and fresh visual content, as well as evergreen content including articles and videos that aren't new to the web. Using the 'Topic Layer' in the Knowledge Graph, Discover can predict your level of expertise on a topic and help you further develop those interests.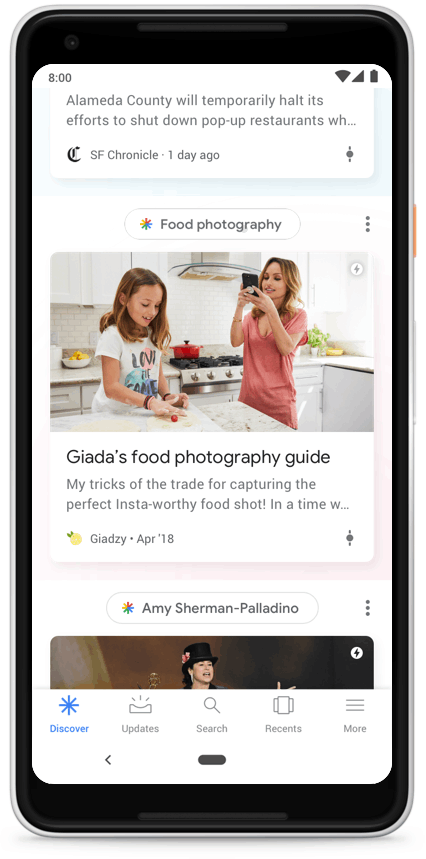 You can tap on the control icon to indicate that you want more or less content on that topic. You'll continue to see content from a range of sources on any given topic, helping you explore new ideas surrounding your interests.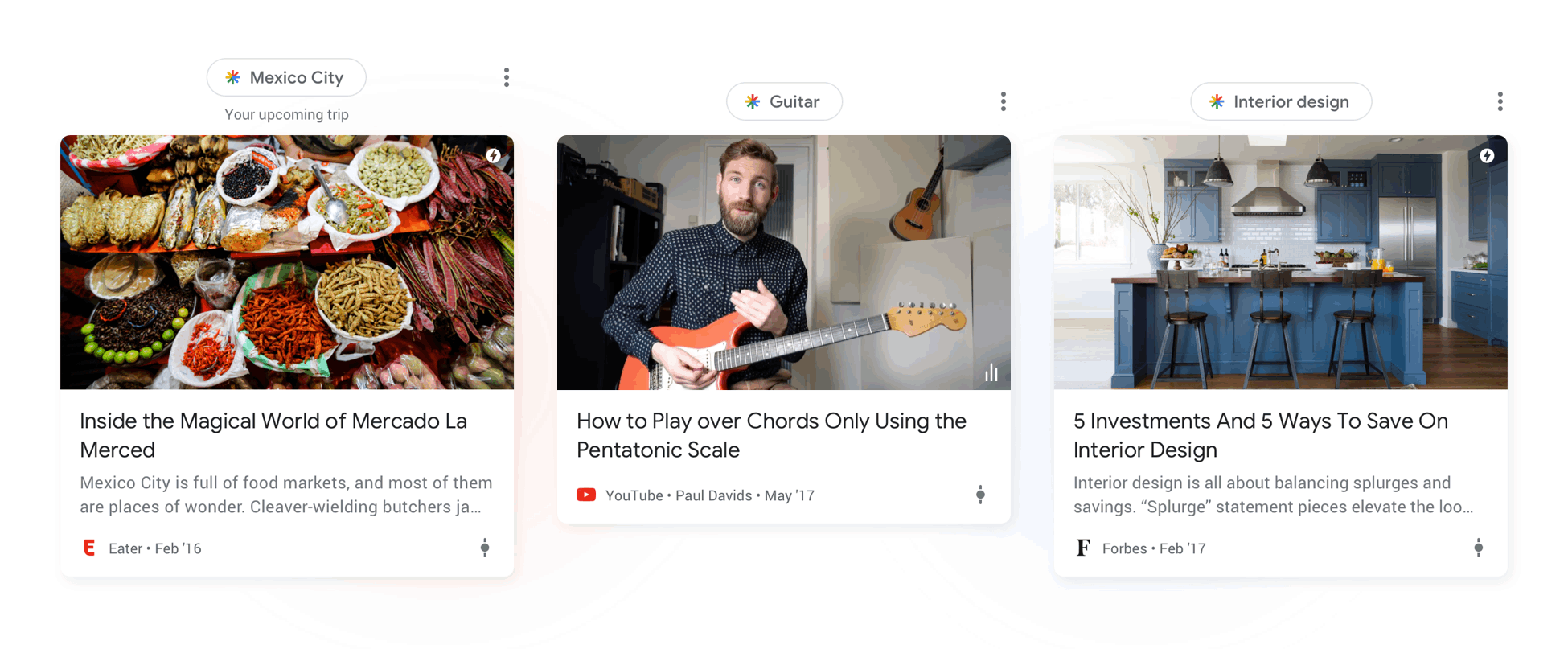 Google also announced that Discover is coming to google.com on all mobile browsers. This will act as your new mobile homepage where you can not only search but also discover useful, relevant information and inspiration from across the web for the topics you care about most. This will be rolling out over the next few weeks.