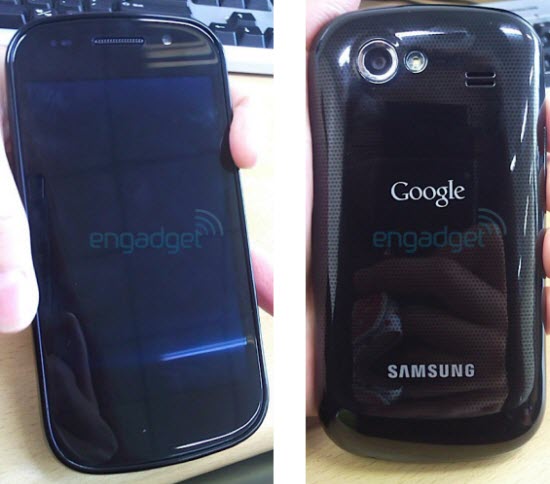 Earlier today, Best Buy accidentally posted an advertisement of the rumored Google Nexus S smartphone for T-Mobile. Within few hours, Engadget confirmed that, the handset was real and shared a few pics of the device. Google Nexus S is the successor of the popular smartphone, Google Nexus One. This handset is manufactured by Samsung and runs on the Android 2.3 (Gingerbread) Operating System.
Google Nexus S sport the model number GT-i9020 and it is rumored to feature a 4.5 inch flexible Super AMOLED display, Android 2.3 OS, Wi-Fi, 3G Connectivity, 5 megapixel camera with LED flash, MicroSD card slot and more. The guys at Engadget have even found few pictures taken from the Google Nexus S in photo sharing websites such as Flickr and Picasa.
According to a leaked document, Google Nexus S display units will be hitting up at Best Buy from November 14th and the device will be officially launched shortly afterwards. Are you excited for the launch of Google Nexus 2? Let us know your views regarding this amazing smartphone in the comments below.