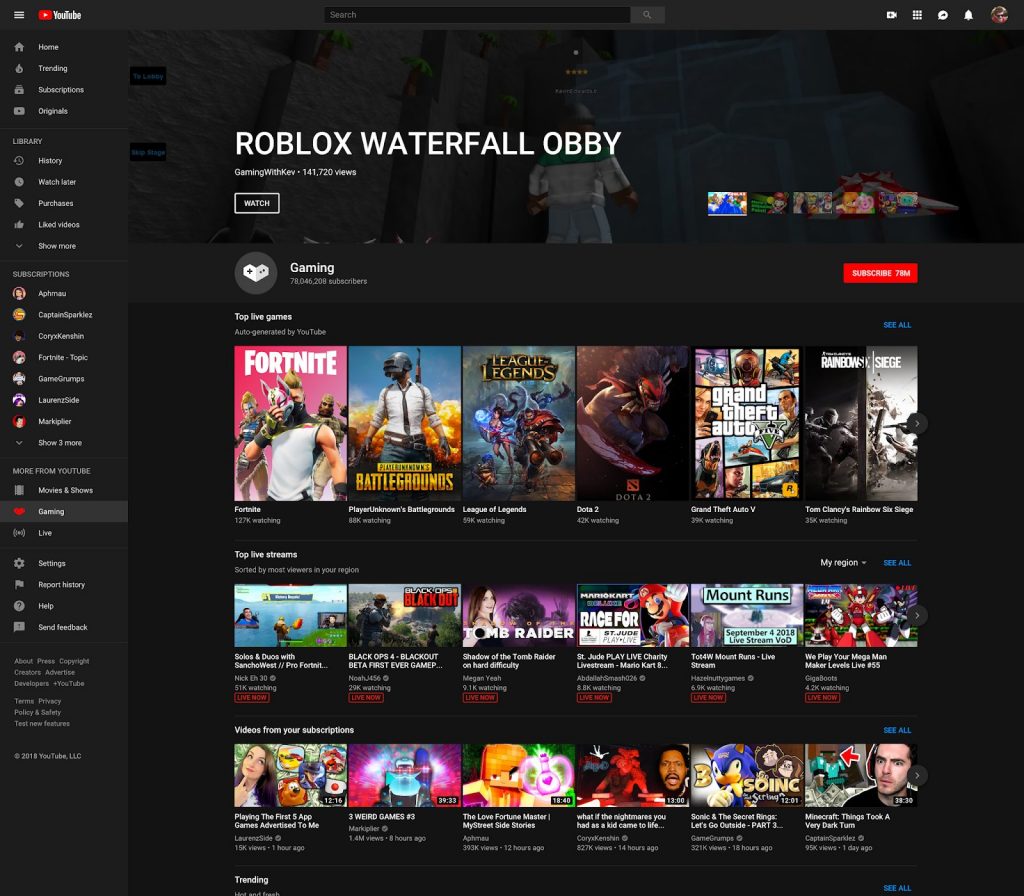 YouTube back in 2015 has launched YouTube Gaming, a standalone app for gamers where it tested new features like Game Pages, Super Chat, dark theme, and Channel Memberships. Today, the company has launched a new Gaming destination; 'youtube.com/gaming' to give gamers a home on YouTube.
YouTube on top of the page will show you personalized gaming content based on what you like to watch. You'll also see top live games and the latest gaming videos from your subscriptions. It is also bringing dedicated shelves for live streams and trending videos. You can now find gaming videos from all over YouTube, related to that specific game on new game pages. These include popular videos, live streams, and other games from the same publisher or developer.
It also said that it will highlight gaming creators who are "On The Rise" on the Gaming destination and in Trending. This new YouTube gaming destination launching in the U.S. and said that it will continue to roll this out to more countries in the future. The company also said that it will shut down YouTube Gaming app in March 2019.