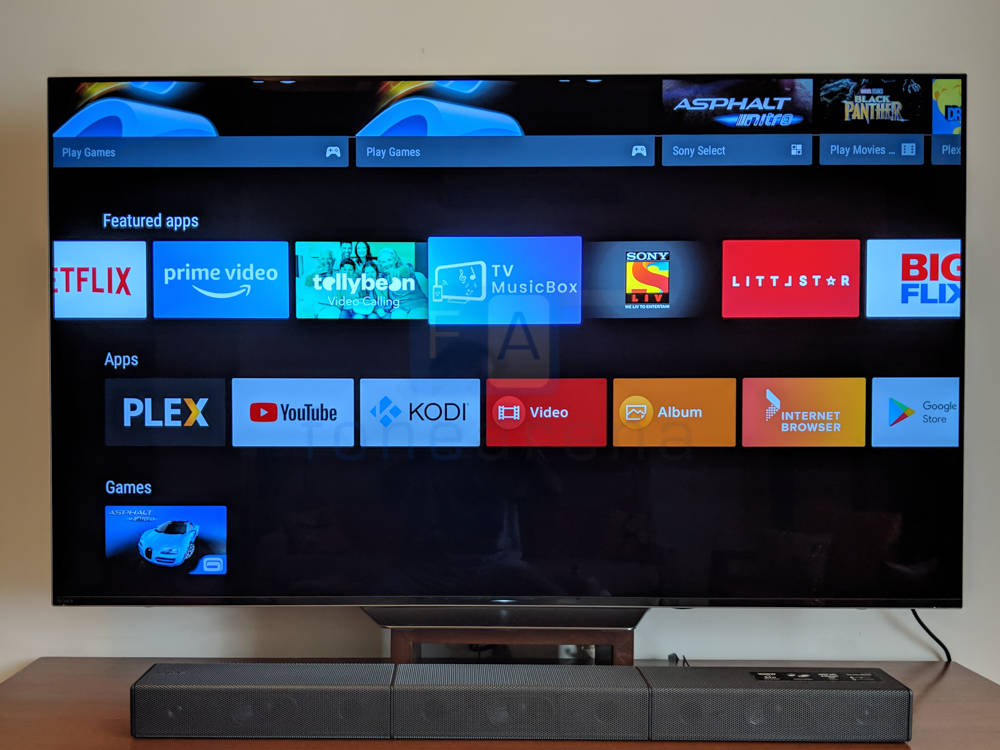 Last October, we reviewed Sony's Bravia A1 OLED television and found it to be one of the most gorgeous panels we'd taken a look at. Fast forward to summer 2018 and Sony has an all new model out. Or does it? Read on for our review of the Sony Bravia A8F 55-inch OLED TV. 
Design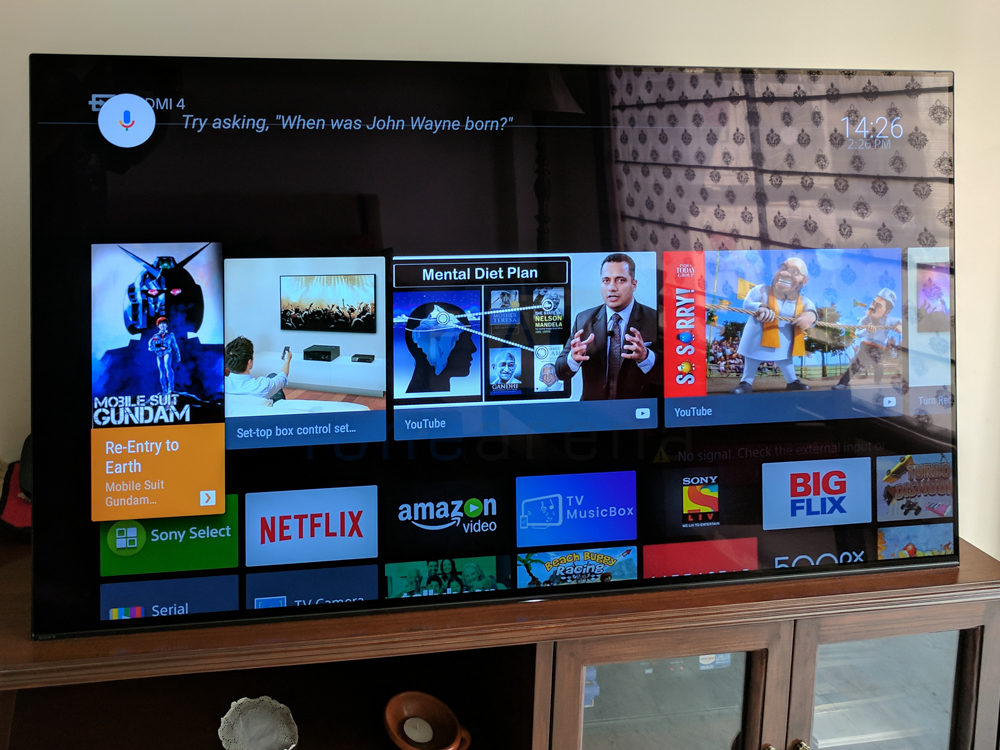 2017 Bravia A1 KD-55A1 Pictured
The Bravia A1 KD-55A1 we reviewed last year was a statement piece. An extension of the monolithic design language, heads up all you could see was the display and nothing else. The A8F is a bit more practical in its design. This time around, a simple and basic stand is built under the television instead of the hinge like mechanism at the back of the A1.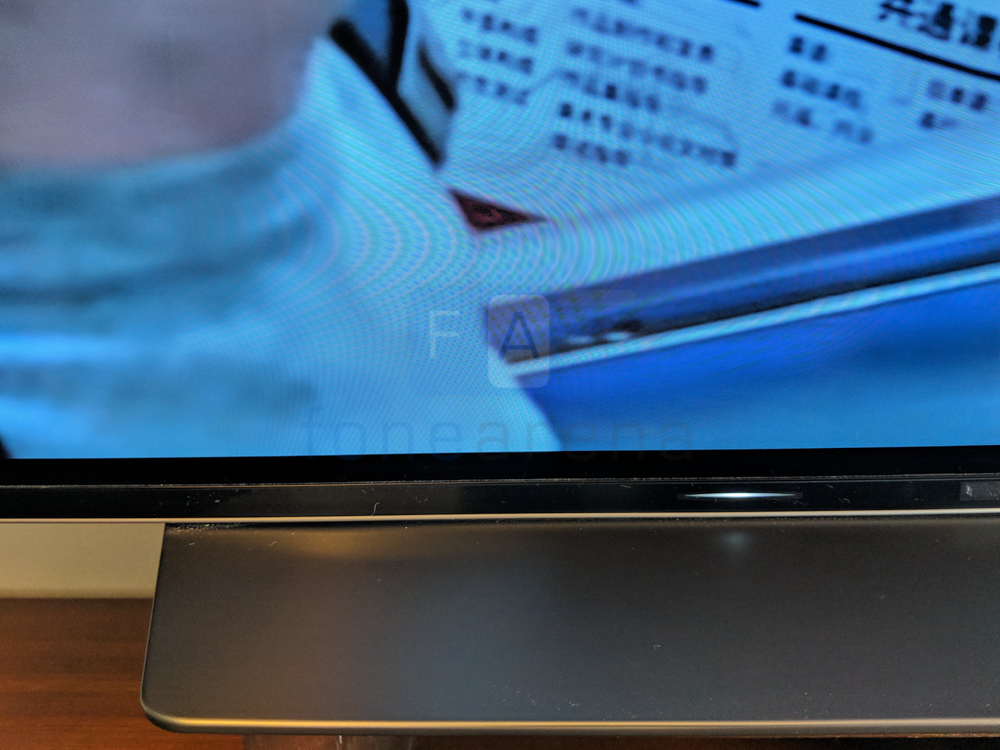 The barely there metal stand helps keep the television straight but doesn't add much if any height to the screen. You'll notice that we had to place the television on top of an additional table to accommodate the sound bar. For all practical purposes, kept on a table, the A8F would continue be a gorgeous piece of glass and screen with little else to distract you. Wall mounting the screen is the best option.
The Sony Bravia A8F is sufficiently sleek and lacks the bulky hinge from the A1. While the OLED display itself is extremely sleek, there still is a thicker control area that packs the subwoofer as well as all the inputs. There's room for cable management too so with a little bit of effort, you should be successful in getting a very neat set up.  Talking about inputs, there's more than a sufficient amount. Users can expect to find a total of 4 HDMI ports including one with ARC support. In addition, there are 3 USB ports, 1 Ethernet port, Composite input, Optical audio out, Headphone out and an iR Blaster connector. With a very generous number of ports, most people should be absolutely fine with the selection.
Display Quality,
As we mentioned earlier, the screen panel itself hasn't changed between the A1 and the A8F. That also means that this continues to be one of the best displays on the market. Sure, it is last year's panel but the A1 set the bar so high that very few have managed to catch up with it.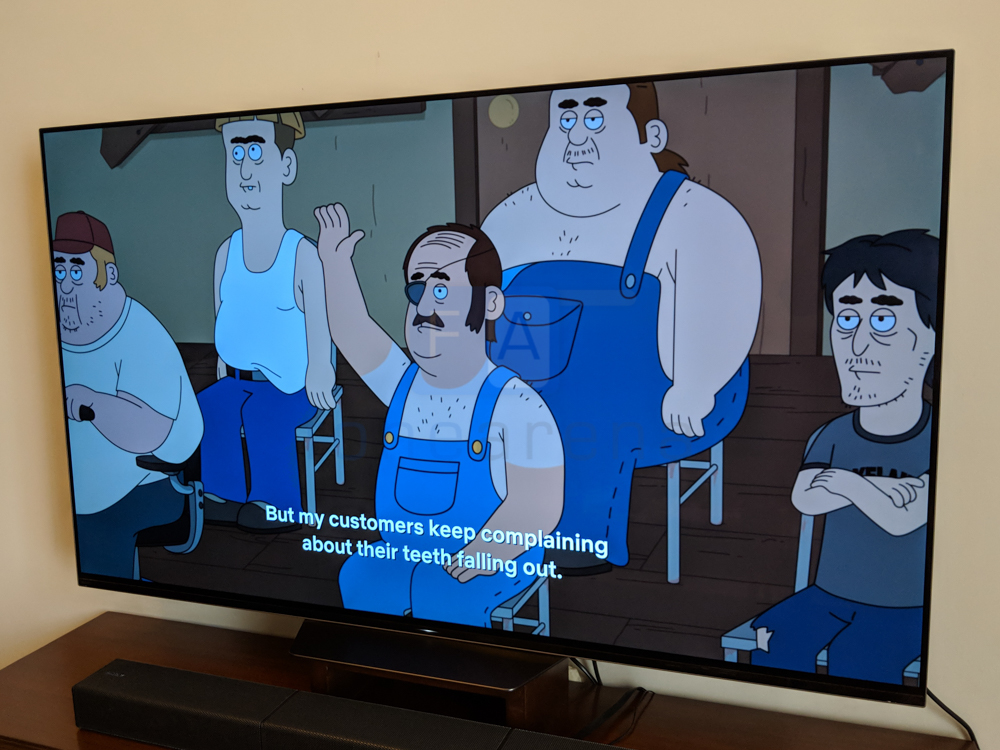 From contrast levels, to black levels to viewing angles, the A8F excels at it all. Of course, this is a 4K television set capable of displaying HDR content in both the HDR10 and Dolby Vision standard. The inky black levels of the OLED screen make going back to a standard LCD panel very hard. Watching horror movies like Hereditary and Alien was an absolutely amazing experience since close to no other television gets the black levels as deep as an OLED. This is simply due to the fact that unlike an LCD, there is no concept of backlighting on an OLED. On an OLED screen, only the pixels that have to display a color will light up. Since no pixels light up for black, you get deep and inky blacks that are great to look at. Color levels are very natural with no sign of over saturation. Watching 4K Blu Ray copies of movies like Avengers: Age of Ultron and Blade Runner 2049 was an experience that can only be rivalled by movie theatres. Our only concern, and this is a very small one, would be that the screen should've been just a smidgen brighter. In a brightly lit room, the highly reflective panel can be a little hard to see.
Predictably 4K HDR content via Bluray, Netflix and Prime Video looks great but we were quite positively surprised by the upscaling ability of the scaling engine. High bitrate 1080p and even 720p content scaled up very nicely and continued to be very enjoyable to watch.
Audio
Built on the acoustic surface tech from the Sony Bravia A1, the television uses actuators to vibrate the entire surface of the screen to create sound. A subwoofer lies at the back. The system works well enough to offer genuine stereo separation. For something built into a television, the Bravia A8F's audio output certainly isn't bad and actually compares pretty well against the competition. Truth be told though, a TV like this deserves a proper surround sound system and you really should invest in one to really take advantage of the entertainment potential here.
Software
The Sony Bravia A8F runs Android TV with the older interface instead of the new TV experience that Google announced for Android O. Sony claims that the latest Android 8.0 update with the new TV interface should be available later this year. As far as the UI goes, it works but the same cannot be said about the usage experience. I'm not sure if it is the lack of optimisation or just an extremely under powered chipset being used underneath but Android TV crawls on the A8F. This isn't really new, and we've had the same complaint with practically every Sony TV we've tried. There's be times when button presses won't respond and simply scrolling across the home screen can be a laggy, glitchy experience. For context, w've been using the NVIDIA Shield TV for the last few years and the Android TV experience on the dedicated set top box has been slick and smooth. We would highly recommend users to invest in a Shield or Apple TV  to bypass the poor built in experience.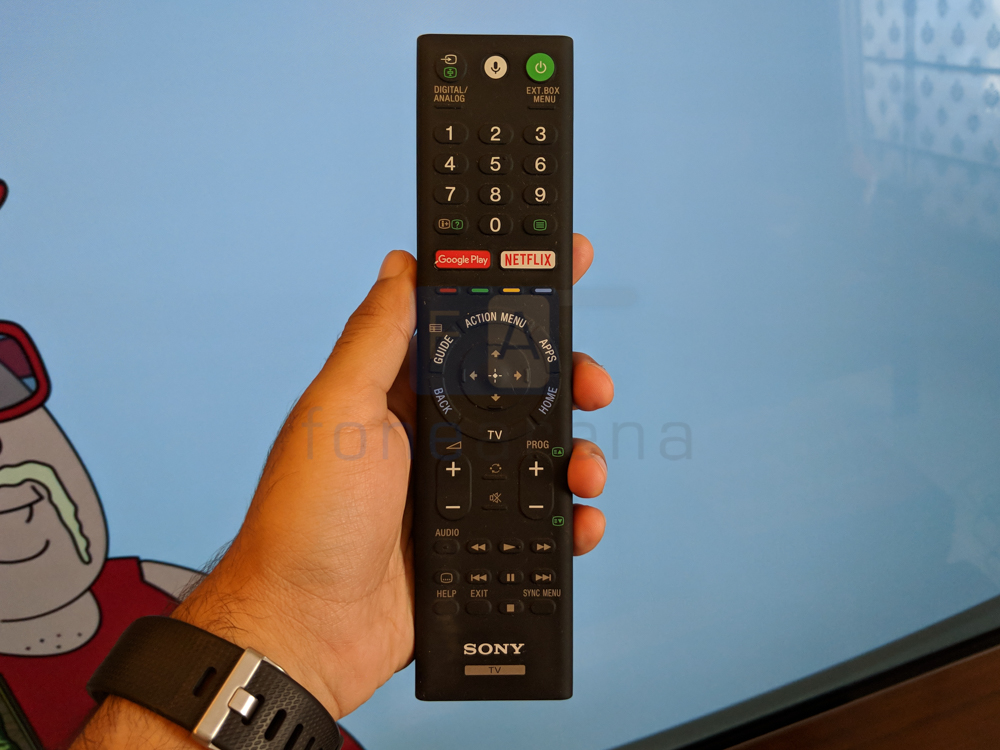 Moving on to the remote, it is as conventional as they come. Personally, we quite liked the chunky remote that includes most of the buttons you could need. Sony could however work on the tactile feedback as the buttons feel a bit too mushy. A direct voice search button makes it easy to use the voice search functionality on Android TV. We'd have liked the air mouse functionality from LG's Magic Remote for easier text input. Overall, not bad but a high end television likes this deserves a slightly more premium remote.
Conclusion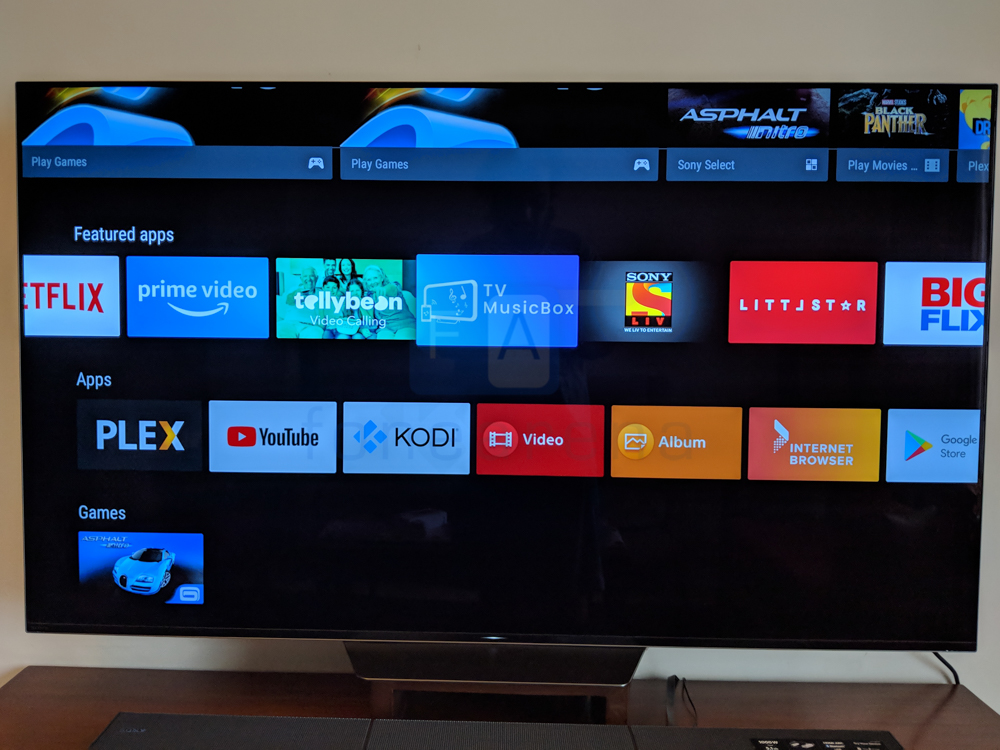 The Bravia A8F like the A1 continues to be an exceptionally good-looking panel. We like the fact that prices for OLED televisions are coming down and clocking in at Rs. 2,49,990 for the 55-inch panel, this isn't a bad deal. For sure, it is still an expensive television but that's the price you pay for top end picture quality. The Sony Bravia A8F earns a recommendation from us on the merits of its picture quality but you really need to pair it with a proper surround sound system and a better smart set top box to really enjoy the experience it is capable of delivering.