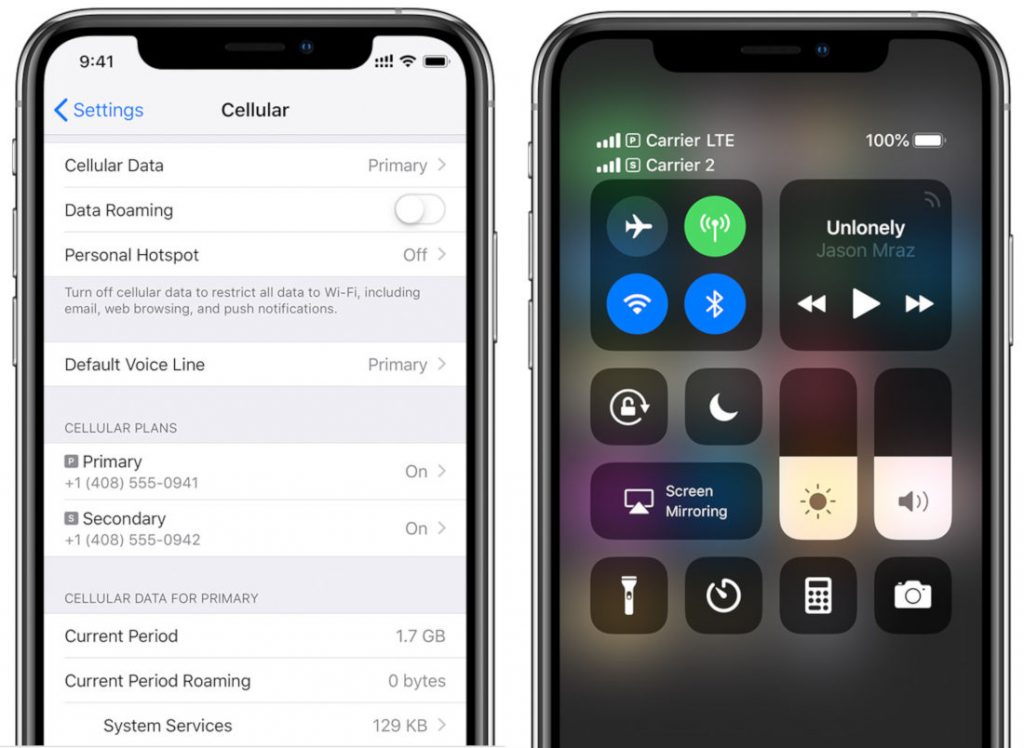 One of the most anticipated features in the new iPhones of 2018 was Dual SIM support which has been a common feature in most Android smartphones. This feature was leaked in the iOS code base quite a while back, but got unveiled with excellent detail in the Apple keynote. Dual SIM was a feature which was limited to entry level or mid-tier smartphones until recent times when manufacturers like Huawei, Samsung, LG, OnePlus have been including Dual-SIM support even in their flagship smartphones.
The Need for Dual SIM
Why would I want to use 2 SIM cards or phone numbers in a single device?  Users in India and other similar countries use more than one SIM for better connectivity or more attractive tariffs. In markets like US or Europe, Dual SIM phones are a rare breed and every time I travel to these countries, consumers I meet are shocked that such functionality exists and would love to have a single device for work and personal use. Apple is going after this audience who are looking to carry a single smartphone either for business or travel needs.
The Apple approach to 2 SIM cards
This is not the first time Apple is doing something in the SIM card space. It shipped the iPad Air 2 Cellular version with an Apple SIM which let users switch operators without changing the physical SIM Card. The iPad Pro devices have been shipping with embedded SIM or eSIM functionality for a while now, and we tested this in our review of the iPad Pro 10.5.
The Apple Watch Series 3 Cellular versions also shipped with an eSIM which let you activate a data plan remotely over a service provider and make calls even when you are not near your iPhone. Now Apple is finally shipping the new iPhones with Dual SIM functionally by way of a physical nano-SIM card slot and an additional eSIM which Apple says will be available later this year through a software update. eSIM on phones is fairly new and it is supported by carriers in only 10 countries as of now and is only going to get more popular.
iPhone XS, iPhone XS Max and iPhone XR have Dual-SIM functionality
There is some confusion amongst users that the new Dual-SIM feature is limited to the top-end version of the iPhones such as the XS MAX. But the good news is that even the iPhone XR and iPhone XS support the feature. This is because of the fact that under the hood all the new iPhones are powered by the same A12 bionic chip and Intel modem.
What's an eSIM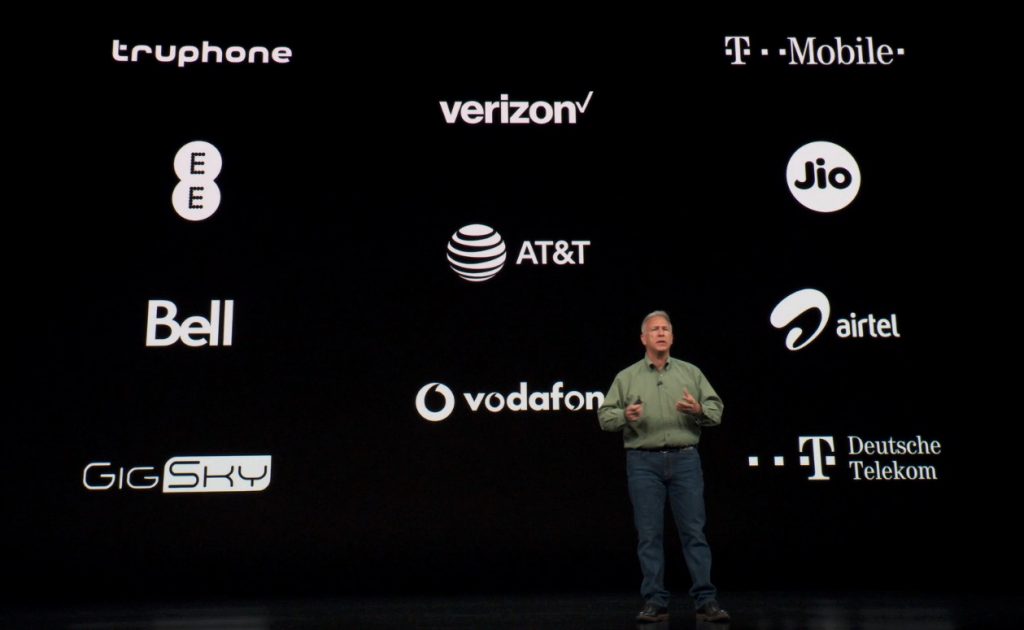 Physical SIM cards have been around for a long time now and most of you would have seen the mini, micro and nano SIM cards. eSIMs are programmable embedded SIM cards which lets hardware companies design sleeker devices by eliminating the physical SIM slot. You can also remotely configure / provision this embedded SIM card without having to visit a operator's store without having to physically install a SIM card.
Apple is not the first to go the eSIM route, Samsung and LG have shipped smart watches with eSIMs. My Google Pixel 2 has both a physical SIM card slot and a eSIM but only one can be used at any time for connectivity. I use Google's Project Fi service seamlessly on the eSIM on my Pixel 2 which is the first smartphone which can work fully with the built-in eSIM technology without the need for a physical SIM card. We will surely have a in-depth article on eSIMs shortly but let's stick to iPhones for now.
How will the Primary and Secondary numbers work ?
Apple has outlined the changes in iOS 12 which will allow users to use two numbers on the new iPhone Xr, Xs and Xs Max. By default the primary SIM would be the nano SIM card and the secondary would be the eSIM which can be activated easily. This order can be changed and you can even use the eSIM as the primary SIM card of choice if your operator supports it. You can configure the Default line based on your preference :-
Use Primary as default line – Primary number will be used for voice, SMS, Data, iMessage, and FaceTime. Secondary will be available just for voice and SMS.
Use Secondary as your default line: With this option, secondary number will be used for voice, SMS, Data, iMessage, and FaceTime. Primary number will be available just for voice and SMS.
Use Secondary for cellular data only: You can use this option if you're traveling abroad and you want to keep main number for voice, SMS, iMessage, and FaceTime. This will allow you to use secondary number for data.
How will Dual SIM Dual Standby work ?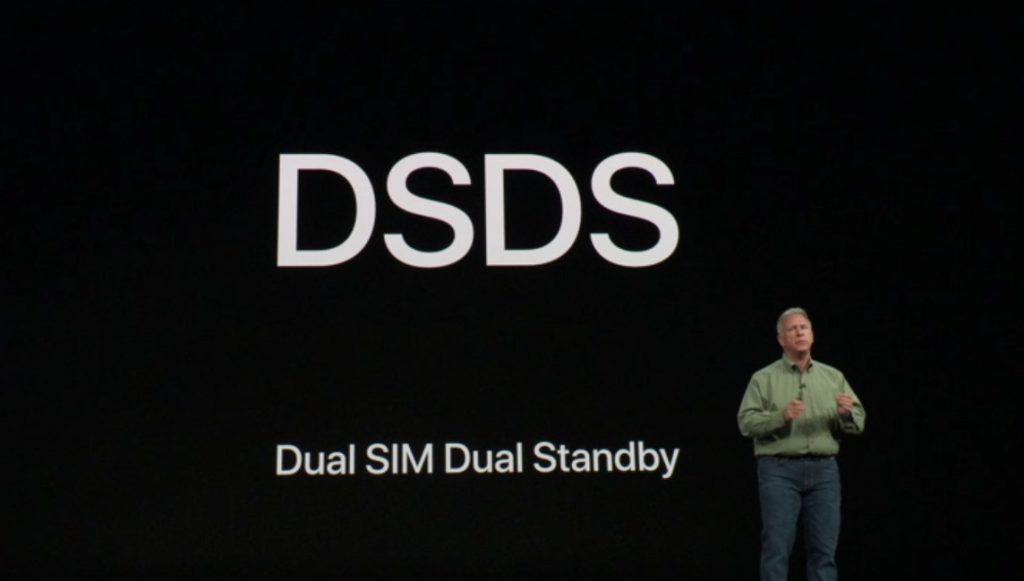 Dual SIM Dual Standby or DSDS means you can make/receive calls, send messages or use data on any SIM. But you can only use one phone number at a time for calling and if you are busy on primary number, calls to the secondary number will  go to voicemail and not ring. You can use data from only one of the numbers at a time like calling. You can send/receive texts on both numbers simultaneously though.  Both the numbers are on standby at anytime and hence the term. DSDS has been around for quite a while now.
Will the new iPhones support Dual VoLTE?
Apple claims that Dual VoLTE support is coming later this year through a software update and that it will work only on select carriers.
The ultimate Dual-SIM iPhone for China and Hong Kong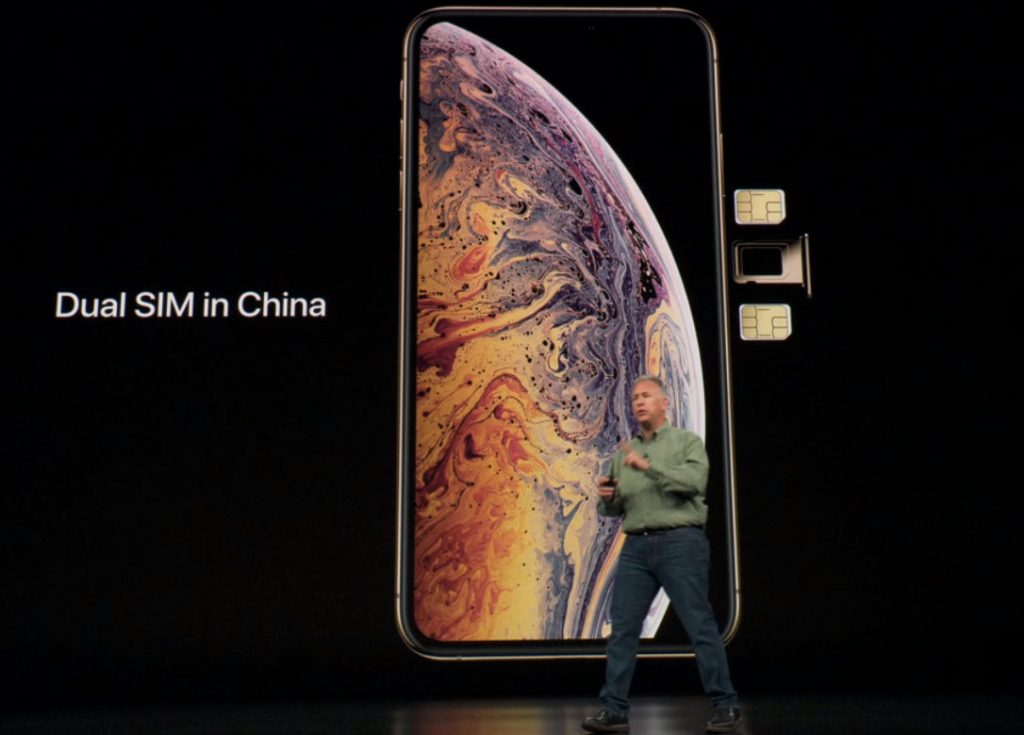 Apple made a special version of the iPhone XS MAX for China, Hong Kong and Macau which can take in 2 nano SIM cards instead of one and lacks the eSIM functionality found in the other versions.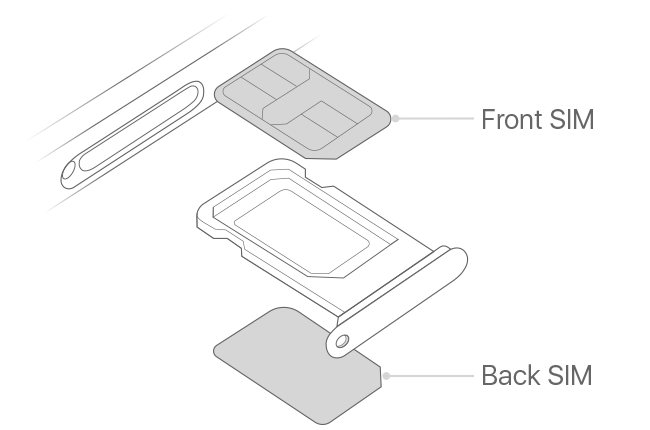 This particular version will be in short supply thanks to high demand and advantages such as :
You can use the iPhone XS MAX on any operator around the world and even on operators who don't support eSIM
You can swap out the SIMs at your wish without having to depend on the operator or carrier.
You don't have to be tied to any particular service provider and are at your own free will.
Apple is surely late to the Dual-SIM party but then it is really exciting to see the company finally ship the Dual SIM feature in the latest iPhones. I can't wait to try it out soon. Do let us what you think about it in the comments.