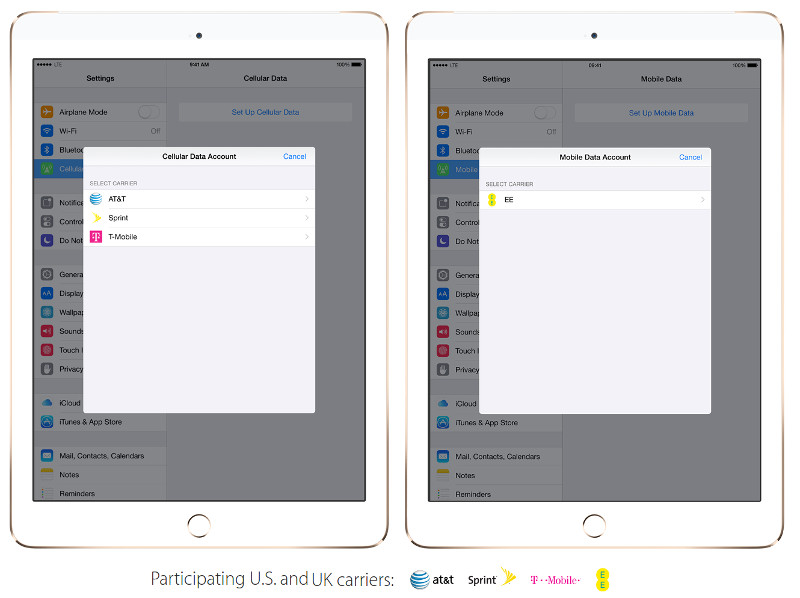 Apple introduced the iPad Air 2 and iPad mini 3 tablets yesterday. The WiFi + Cellular or LTE variants of these tablet come with Apple SIM pre-installed that lets you switch between networks easily. This was not mentioned at the announcement yesterday. With the Apple SIM you can choose data plan from local carrier when you travel.
The description about the Apple SIM on the Apple website says,
The Apple SIM gives you the flexibility to choose from a variety of short-term plans from select carriers in the U.S. and UK right on your iPad. So whenever you need it, you can choose the plan that works best for you — with no long-term commitments. And when you travel, you may also be able to choose a data plan from a local carrier for the duration of your trip.
The carrier partners for Apple SIM in the U.S. are AT&T, Sprint and T-Mobile and EE in the UK. Sprint, which uses CDMA like Verizon is compatible, but Verizon is not in the list. Apple says that these carrier partners are subject to change. Apple might introduce the Apple SIM in other countries in future.