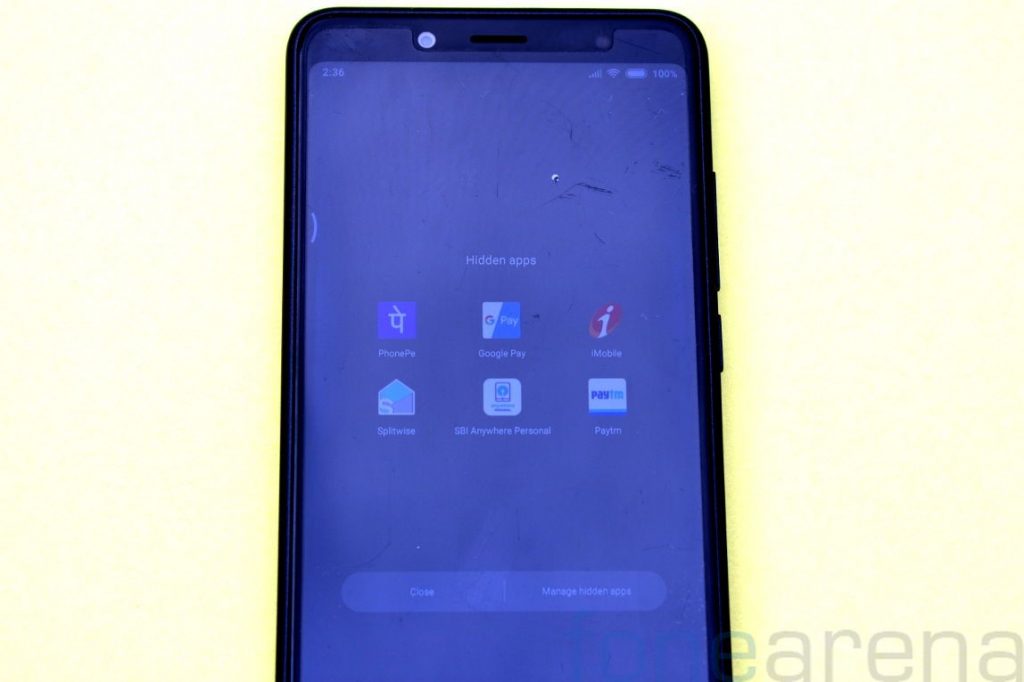 Xiaomi's MIUI is well-known for the customizations it offers, despite being user-friendly and customizable people have some complaints with MIUI such as Notification Shade and MIUI Launcher. Xiaomi tried fixing the notification shade with MIUI 9 notification shade and further improved it with MIUI 10 notification shade but MIUI Launcher didn't get much improvement with new MIUI versions. At first glance, MIUI launcher seems to have taken inspiration from iOS launcher and it still lacks an App Drawer. Also, MIUI launcher doesn't have the capability of hiding apps on the homepage which some other Android skins have since 2012.
Recently, Xiaomi updated its MIUI launcher with MIUI Global Beta ROM update and after the update users now have an option to hide apps. Option to hide apps can be found under App Lock.
A tutorial is shown to users to access hidden apps on turning on the feature for the first time.
Hidden apps are moved to a folder on the home screen, the folder which contains hidden apps is also hidden. The hidden folder can be accessed using a pinch-out gesture, following which users are asked to enter the app lock password. As soon as the user enters the app lock password, the folder containing the hidden apps appear. As of now, it is not possible to hide MIUI system apps.
The feature was long awaited and is a nice addition to MIUI launcher, we hope that Xiaomi takes feedback from users and provides an option to enable app drawer on MIUI Launcher, but we don't know whether that's gonna happen in near future or not.
In case, you are someone who prefers an app drawer, checkout POCO Launcher which Xiaomi recently listed on the Play Store. As per the announcement, POCO launcher also supports hidden app feature but the feature is not yet available.
The feature is available only on MIUI 10 Global Beta ROM as of now and you can expected it to be released to MIUI Global Stable ROM users in the future.