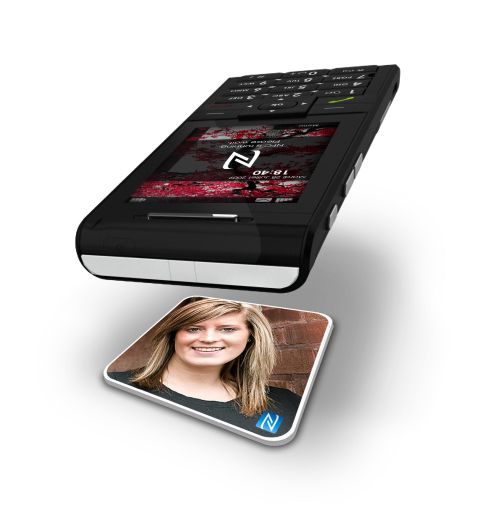 Sagem Wireless launched its first NFC device called Cosy. The Cosy phones comes with an elegant design and easy-to-navigate user interface. The Cosy phone supports both 2G/EDGE and 3G/HSPA.
NFC technology enables users to access features and content without navigating through menus on the handset. Preconfigured tags allow users to initiate calls or texts, open applications, and received content by simply waving their device over an NFC tag. The tags can be easily customised, meaning that users easily assign the action of a tag. These tags can also be used in commercial applications for access and data capture.
"We approach the design and development process looking at both market needs and a strategy that makes the most of available technologies.  NFC is a perfect example of a technology which, when used intelligently and creatively, can deliver real usability benefits that transform the mobile experience," said Jerome Nadel, EVP Marketing & User Experience, Sagem Wireless. "The COSY Phone leverages the capabilities of NFC to improve usability for personal use while enabling a growing ecosystem of business applications".
The COSY Phone is available in France through some operators as well as selected mobile phone retailers, and in November in the UK and Ireland pushing ahead its European deployment. The devices will be available SIM-free, or subsidised by local operators as part of a contract bundle.
COSY specifications:
2.2′ inch screen with 240×320 QVGA resolution
Connectivity: NFC, GPRS, EDGE, HSDPA, HSUPA, USB 2.0 high speed, Bluetooth 2.1 EDR
Music:  6 hours and FM radio
Internet: Browser (Myriad 7.2.7), WAP Push and built-in data modem
Memory: 128MB internal, Micro SD HC slot
Messaging: SMS, MMS
Camera: 1.3 Mpx, 6x numerical zoom
Video: 3gp, H263, H264, MPEG4 (playback) MP4, H.263,H.264, 3GP, RTP/RTS protocols (video streaming)
Talk time up to 270min with 10 days stand-by time; music player time 6 hours
Barphone; 95g weight and dimensions of 112 x 49,3 x 12,99mm