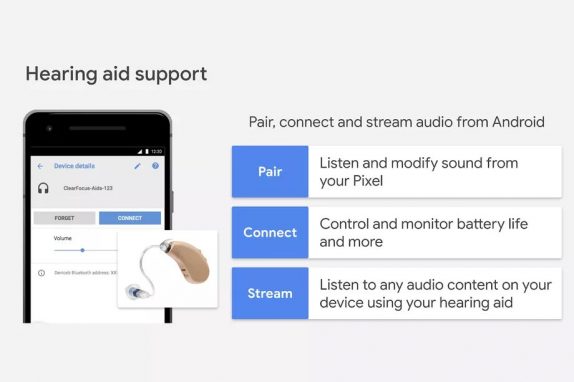 Google today announced that it is working with GN Hearing to create a new open specification for hearing aid streaming support on future versions of Android. Users with hearing loss will be able to connect, pair, and monitor their hearing aids, so they can hear their phones loudly and clearly.
Google has published the new hearing aid spec for Android smartphone named; Audio Streaming for Hearing Aids (ASHA) on Bluetooth Low Energy Connection-Oriented Channels. ASHA is designed to have a minimal impact on battery life with low-latency while maintaining a high-quality audio experience for users who rely on hearing aids.
Google further details the pairing and connectivity, network topology, system architecture, and system requirements for implementing hearing aids using low energy connection-oriented channels. Google published the new hearing aid specification for any manufacturer to build native hearing aid support for Android.