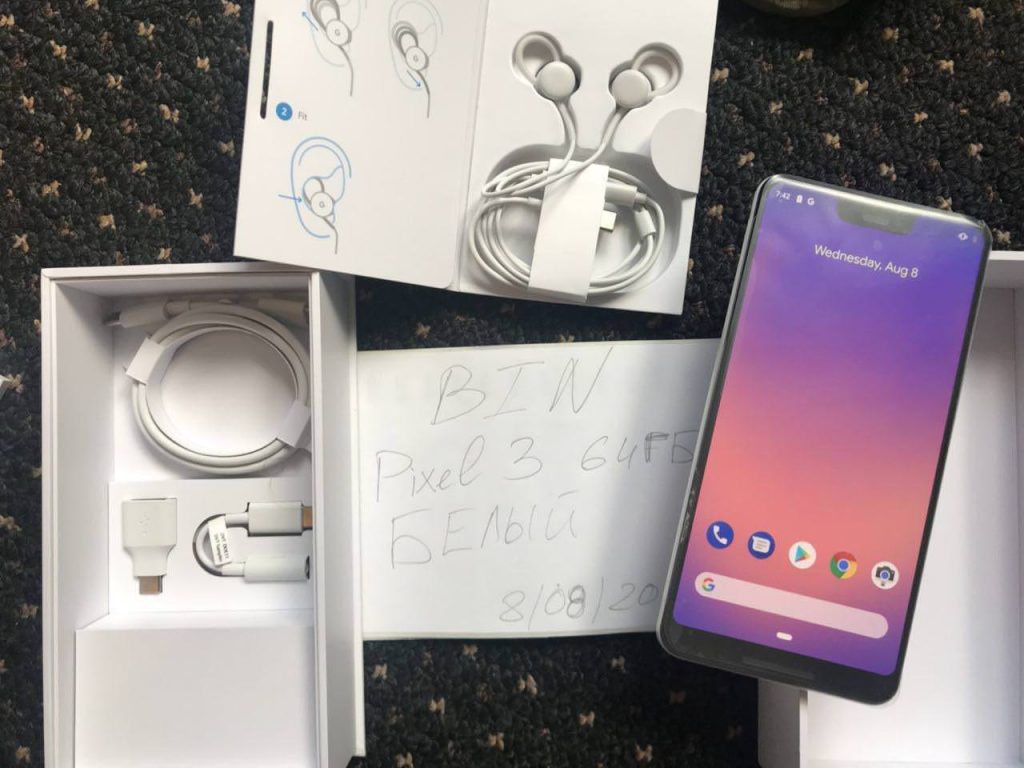 Update: The same Ukrainian blogger posted a new video before it was taken down. This reveals Antutu app showing some of the specs including a 6.7-inch (1440 x 2960) 19:9 aspect ratio display, Snapdragon 845, 4GB RAM, 64GB internal storage, 12.2 MP rear camera, 8.1MP front camera and a 3,430mAh battery.
Earlier: Google's Pixel 3 unveil is due for later this year, however, that didn't stop the rumor mill from spilling details about the smartphones. Google might have accidentally revealed the Pixel 3 announcement date which is said to be set to October 4th and now we are getting to see the bigger variant; the Pixel 3 XL in its full glory, thanks to the live images leak.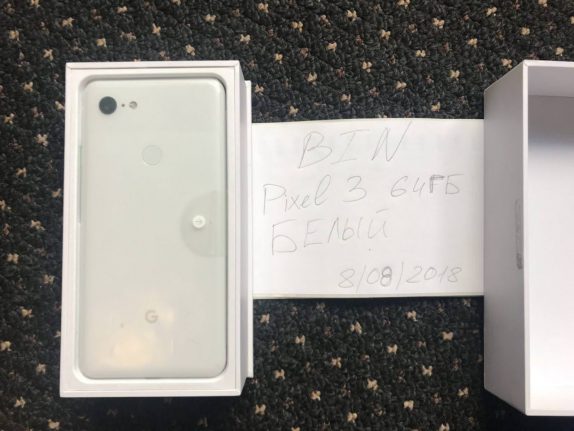 The live images leak gives us the full unboxing experiences with the stuff we will get within the box; the USB Type-C headphones, USB Type-C cable, adapter, 3.5mm to USB type-C dongle,  in-ear style earphones, and documentation.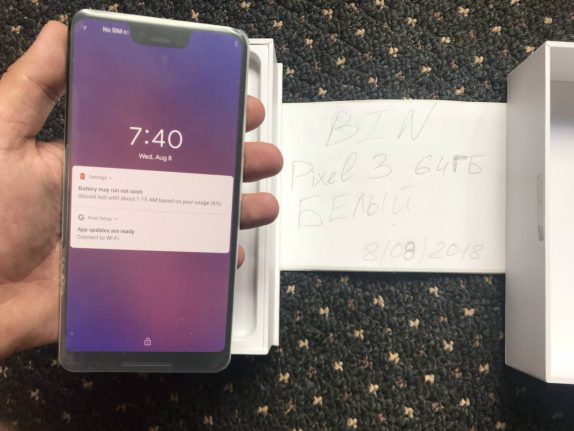 As for the design, it does feature the notch and a stereo speaker on the bottom chin. Despite the presence of a notch, there is a chin below the display and the battery indicator is moved to the left side. The notch area will accompany the front-facing selfie shooter, the usual set of sensors.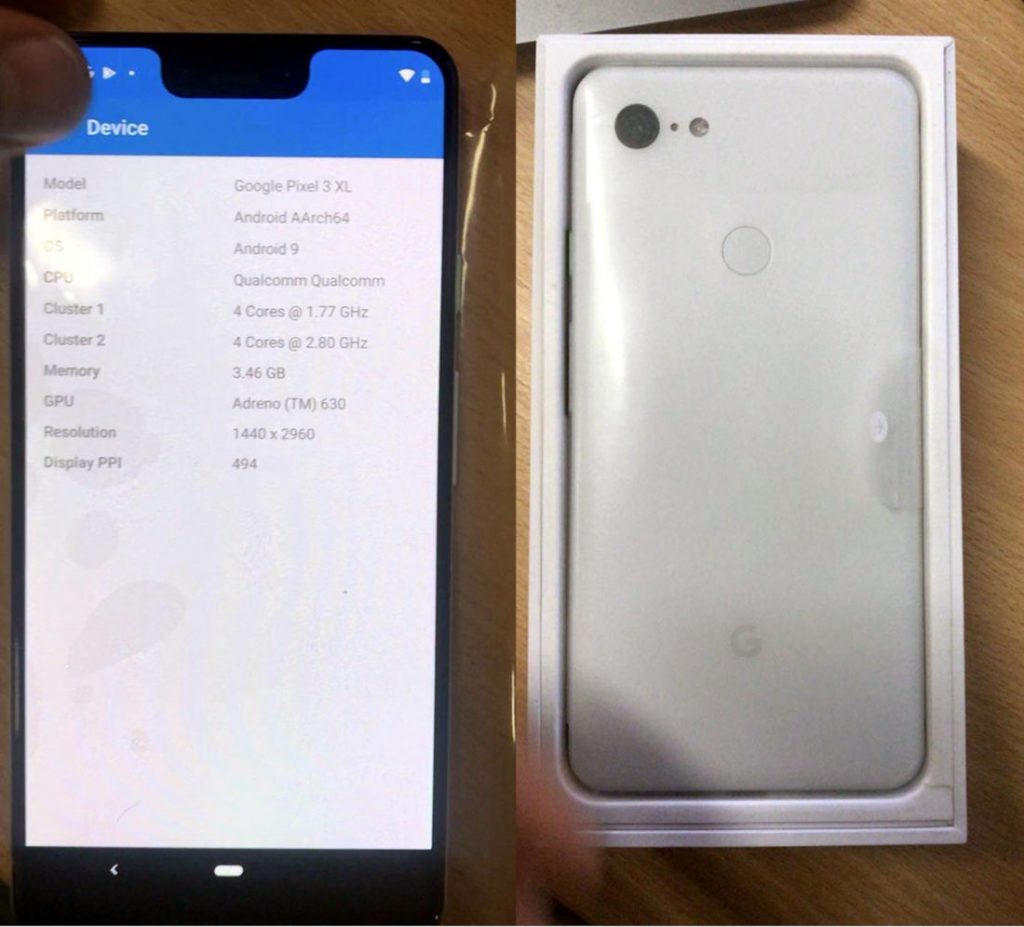 On the rear, there is a single rear camera, fingerprint sensor, LED flash, and Google logo. As per the specifications, the device might sport a 6-inches display (1440 x 2960), powered by the Snapdragon 845, 4 RAM, 64GB base storage variant, running on the latest Android Pie out of the box. As for the optics, Google might bundle a better hardware for improved performance. This leak confirms most of the details about the Pixel 3 XL that have been in the news for a very long time, except for the pricing and availability.