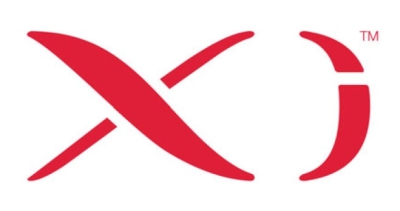 NTT DOCOMO,  has announced it's plan to launch of Xi (read "Crossy"), Japan's first Long Term Evolution (LTE) service on December 24, 2010 with maximum download speeds of 75 Mbps which is 10 times faster than DOCOMO's current FOMA 3G service.  The service will be initially offered via USB dongles to computers and support for voice calls will come in April 2011 to coincide with the company's launch of LTE phones. Xi or 4G craziness will land first in Tokyo, Nagoya and Osaka

Unlimited data usage will cost 4,935 yen (including tax) through April 2012. That translates to just about 60 USD  or Rs.2600 INR approx !
Check out the plan details below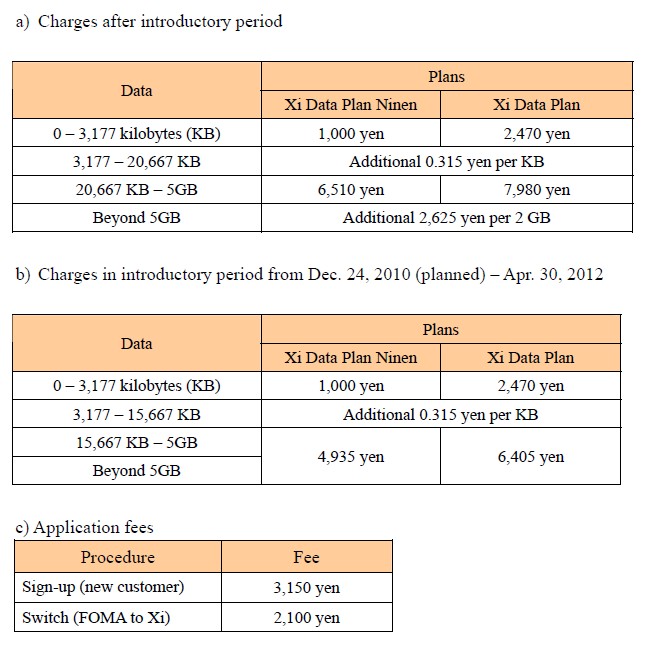 Here is the official statement regarding the speeds offered by the service :
Max. 37.5 Mbps downlink, 12.5 Mbps uplink (Some buildings: Max. 75 Mbps downlink, 37.5 Mbps uplink ) The speeds are theoretical maximum rates and do not indicate actual rates, which may vary depending on network conditions and communication environment.
Regarding the roll out , some cities will get the service by December 2010 , some by April 2011 and whole of Japan will be cruising at 4G speeds by April 2012. Time to move to the land of the rising sun ?