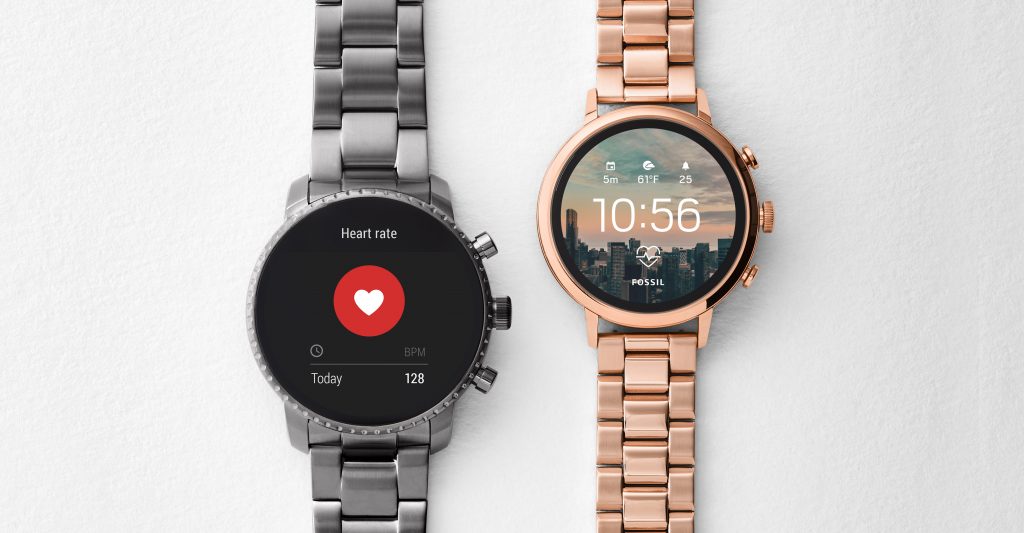 Fossil today has announced the fourth-generation of Q lineup smartwatches. Two new watches in the lineup include Q Venture HR with 40mm stainless steel casing and Q Explorist HR with the large 45mm case.
The smartwatches are powered by the Qualcomm Snapdragon 2100 SoC and pack NFC for Google Pay, built-in GPS that allow the users track walks, and runs, hikes, bike rides, and more, Swimproof Functionality, and a heart rate sensor where users can get the reading and automatically track heart rate across multiple types of workouts using Google Fit.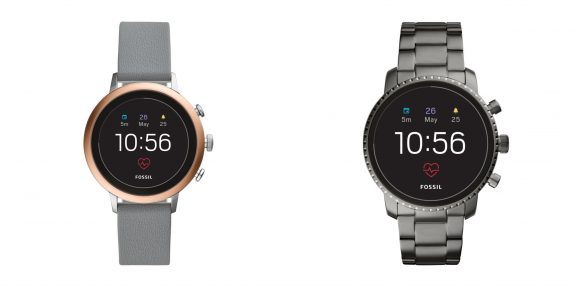 It features a stainless steel case and touchscreen digital display and the company claims 24+ hours of battery life. The straps and bracelets are interchangeable (Q Venture HR: 18mm / Q Explorist HR: 22mm). It supports Wireless syncing + magnetic charging and is compatible with iOS 9.3+ and Android 4.4+. Most importantly, it is powered with Wear OS by Google. 
The Fossil Q Venture HR and Q Explorist HR will be available in India by the end of October 2018 and will retail starting at Rs. 19,995 and ranges up to Rs. 21,995.
Commenting on the same, Steve Evans, EVP of Fossil said:
Since our entry to the smartwatch market, it has always been our first priority to be nimble and adapt quickly to innovations-both in technology and design. We know a lot of watch wearers have both a traditional watch and some kind of an activity tracker— by adding significant features in terms of technology, without compromising our design standards, this new generation of smartwatch will provide consumers with one device that fits all of their needs. Ensuring the best possible experience for our customers has always been important, which drove the innovation of this product; we cannot wait to see the consumer response around the globe.