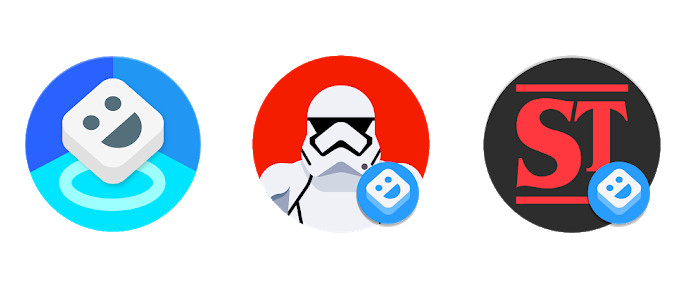 Google's AR Stickers app was launched with a handful of stickers built right within the app's download section. However, Google, over the time kept making each pack as separate apps that need to be downloaded to use, leaving 'Star Wars' and 'Stranger Things' as the only pre-installed ones. But Google is now making packs as separate apps reducing the AR Stickers app size from 65MB to just 8.5MB.
AR Stickers app initial packs included 'Star Wars,' 'Stranger Things,' 'Foodmoji,' 'Blocks,' and 'Text.' A separate 'Winter Sports' that was added in the February update and removed Blocks from the main app. Google in April again removed 'Foodmoji' and 'Text' and now 'Star Wars' and 'Stranger Things' were the last to go. This means that AR Stickers app does not have any packs making it impossible for users to use the app without any sticker pack.
However, Google added two stickers (BB-9E and Lucas) from the pack for you to experiment with. Interestingly, Google has removed the mini Play Store popup when you try to use a sticker from a pack you don't have. This is a welcome change for those who aren't using the AR Stickers app but taking up your space instead. You can download AR Stickers, AR Stickers: The Last Jedi, and AR Stickers: Stranger Things from Play Store.