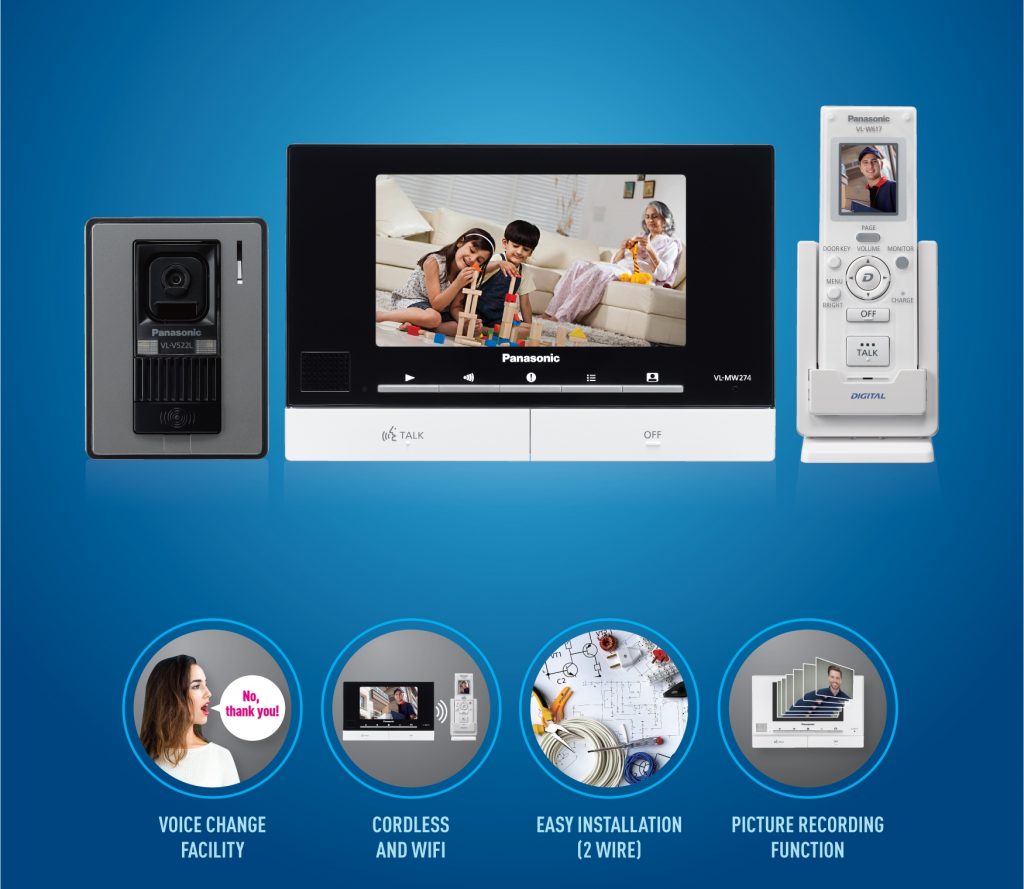 Panasonic today has launched the VL–SW274 video door phone that is targeted at Single house Apartment and Condominium residential market. It comes with features like wireless monitoring, night vision with LED lights, voice change function, picture recording and electric lock release support.
The VL – SW 274 comes with a high expandable nature, which allows it to connect with up to 6, wired and wireless, monitors. It is also capable of connecting to 2.4GHZ wireless sub monitors connected across the house, the users can check visitors from the comfort of their own space. Furthermore, its electric lock release feature enables the user to unlock the door from anywhere in the house.
The VL – SW 274 comes with a voice change function, which enhances the user's voice to make it sound similar to that of a grown man. Additional security features include picture recording, which allows the main monitor and the extension monitors to record images from up to 50 door phone calls. Further, its door station comes embedded with LED lights, which enables a clear display of visitor at a distance of about 50 cm at night. The Panasonic VL – SW 274 video door phone is priced at Rs. 33,450 and is available in India already. The company said that its video door phone range starts at Rs. 14,900.
Commenting on the launch, Vijay Wadhwan, Business Head Systems, and Solutions Division, Panasonic India said:
Today, home security is more of a necessity than a lifestyle choice. At Panasonic, it is our endeavour to bring the best in class quality products to our consumers and this product is no exception to our lineage. We care for our consumers, and thus continually revitalize our offerings in order to enhance the safety coefficient of the device in hand.

Upon viewing the latest product closely and experiencing its advanced features such as voice modulation, night vision, and electric lock release, one can see that we are trying to revolutionize the video door phone industry with our solution-based offering. Our high-quality wireless video door phones are fully equipped to allow consumers to go the extra mile and ensure the safety of their family.