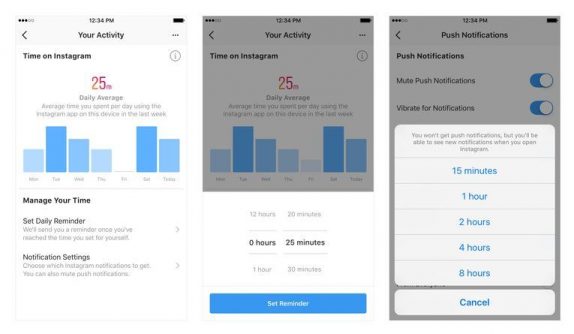 Facebook today announced new tools to help users of Instagram and Facebook manage their time; an activity dashboard. It is a daily reminder using which you can limit notifications and keep your usage in check. Facebook says that it developed these tools based on collaboration and inspiration from leading mental health experts and organizations, academics. 
The company with these tools is aiming to give users more control over the time they spend on the platforms and also foster conversations between parents and teens about the online habits that are right for them. To access these tools, on Facebook go to settings page on either app or website. On Instagram, tap "Your Activity," and on Facebook, tap "Your Time on Facebook."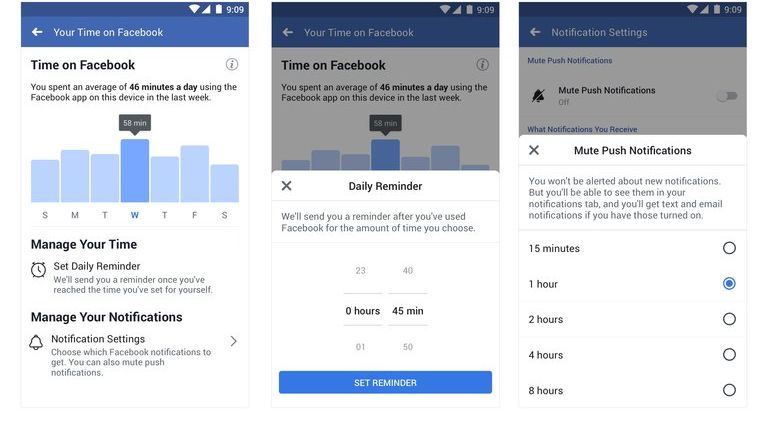 At the top, you'll see a dashboard showing your average time for that app on that device. Tap any bar to see your total time for that day and below the dashboard, you can set a daily reminder to give yourself an alert when you've reached the amount of time you want to spend on that app for that day. You can change or cancel the reminder at any time. You can also tap on "Notification Settings" to quickly access the new "Mute Push Notifications" setting.
Facebook says that it has an ongoing, global commitment to suicide prevention, including the expansion of proactive detection and improvement of first responder identification. The company says that these updates will be rolling out very soon on Facebook and Instagram.