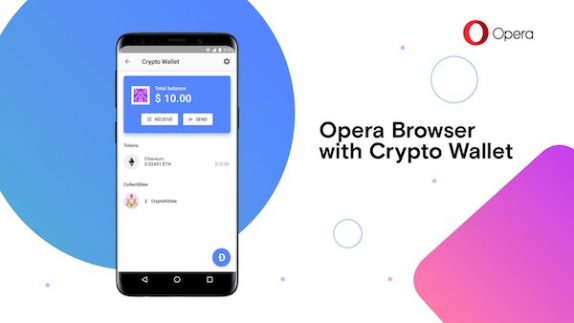 Opera today announced that it is testing Cryptowallet beta built-in to its Android app and it supports the Ethereum Web3 API. Through this feature, users can send, receive and pay in cryptocurrency without needing a new web browser or a separate extension.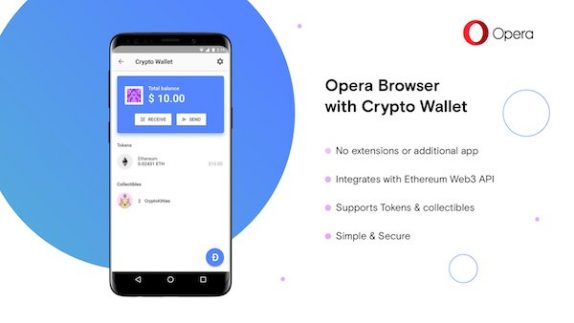 Opera says that existing offerings are built as crypto wallets with a default WebView on top, which makes them very basic as browsers.  Users can continue using browser features such as ad blocker or bookmarks, while also venturing into the world of Dapps and cryptocurrencies. The Cryptowallet in Opera relies on Android's secure system lock to sign transactions from the Crypto Wallet.
Opera with Crypto Wallet also supports tokens and digital collectibles and automatically presents them to the user. The browser is currently in private beta, and the company is now inviting new users to join.
Charles Hamel, Product Lead of Opera Crypto said:
Having a Crypto Wallet in the browser brings the cash experience to the world of online payments. Paying with the Crypto Wallet is like sending digital cash straight from your phone, and we've just made it easier. This opens up new possibilities for merchants and content creators alike.

We believe the web of today will be the interface to the decentralized web of tomorrow," said Hamel. "By becoming the the first major browser to open up to Web 3.0, we would like to contribute to making the internet of the future more accessible. Our hope is that this will accelerate the transition of cryptocurrencies from speculation and investment to being used for actual payments and transactions in our users' daily lives.