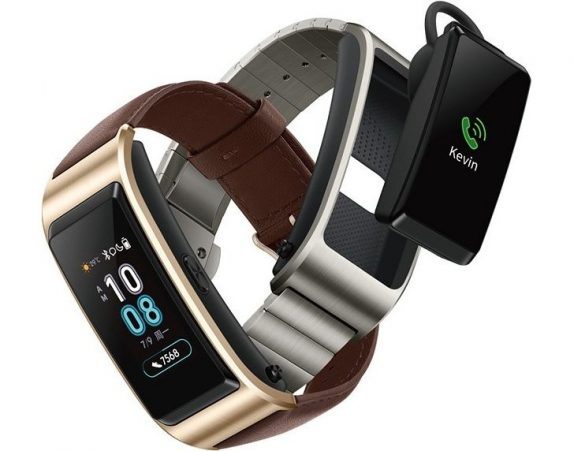 Huawei is getting ready to introduce a new 2-in-1 wearable; TalkBand B5. This hints that the company doesn't want to give up on the TalkBand series which it introduced back in 2014. The TalkBand is a concept that bundles smartwatch features with a pop-out Bluetooth headset into a single device.
Huawei TalkBand B5 pic.twitter.com/lR0KosP3NP

— Evan Blass (@evleaks) July 5, 2018
Thanks to popular leakster Evan Blass, we now know how the Huawei TalkBand B5 looks like. However, there no details are known at this moment, but if the TalkBand B3 which was launched way back in 2016 is any clue, Huawei might have made some improvements internally, even though the design looks identical at first glance.
Off lately we have been seeing patents and design renders of Huawei smartwatches; we have seen one that is specially designed around gaming and another with the ability to store a set of earbuds. Unfortunately, unlike the TalkBand B5, these two ideas remain just a patent for now. Since we now know the existence of the Huawei TalkBand B5, we should now more details about it as we move forward.