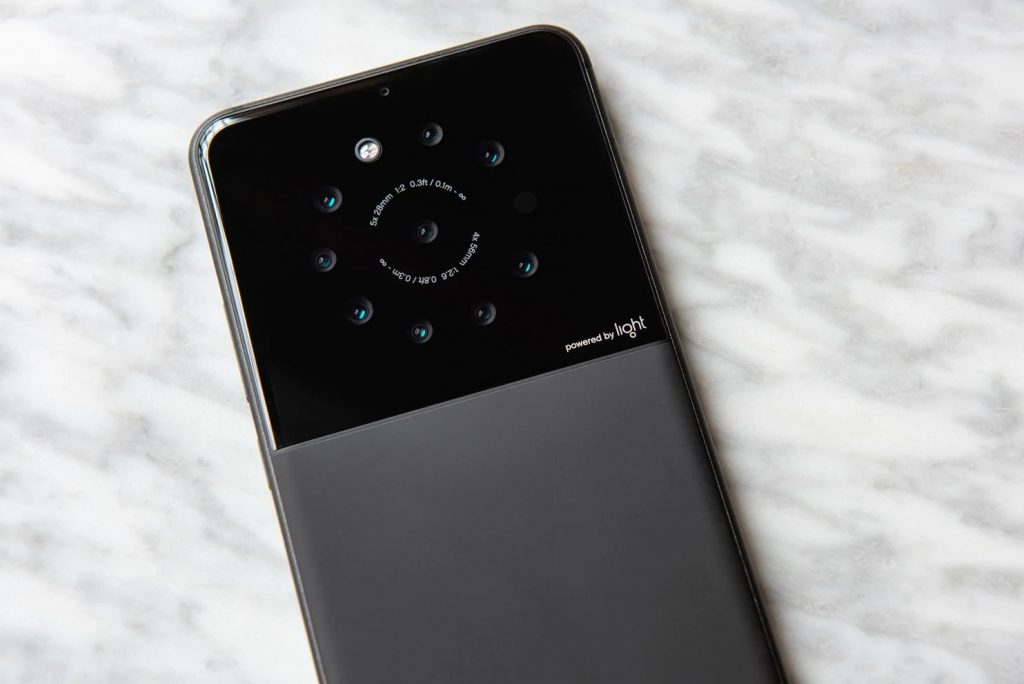 Light — the company behind the L16 camera, which packed 16 lenses into one pocket-sized device is said to be upping its smartphone game with not two, not three, but nine cameras. If reports from Washington are to be believed, the company is experimenting with prototype phones featuring between five and nine camera lenses on the back.
According to Light, the multi-lens array on its current working on prototype can shoot up to 64-megapixel shots, promising a better low-light performance and depth effects. Either way, this shift towards cell phone photography looks fitting for Light. We have already started seeing phones with four cameras (likes of Huawei P20 Pro, HTC U12 Plus) and there are rumors about the upcoming LG flagship; V40 which is said to pack five lenses into front and rear cameras.
We believe Light is capable of stuffing more cameras into a phone, after all, it has done once by including 16 cameras into one. The report says that Light will be announcing a phone with its camera technology later this year, so the wait is not so long.