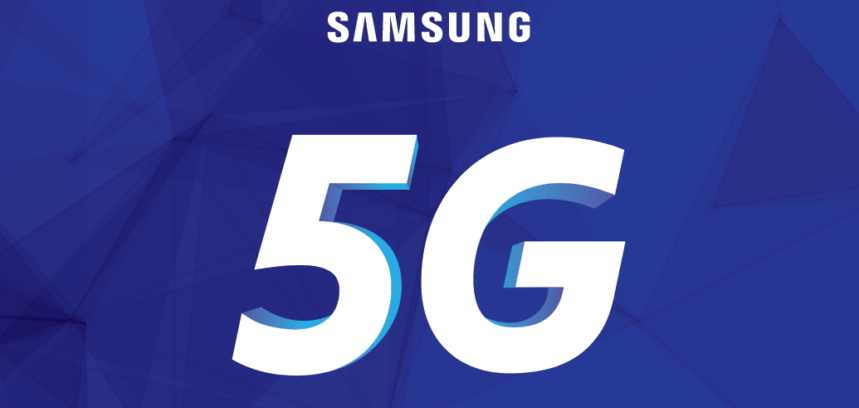 Samsung Electronics and Mobile TeleSystems (MTS) which is Russia's largest telecommunications operator and digital services provider, announced that they have used Samsung's 5G network and devices to successfully demonstrate a series of 5G scenarios including HD video calls, ultra-low latency video games, and high-definition video streaming.
The demonstration zone was set up in the exhibition hall of the Popov Central Museum of Radio Communications in St. Petersburg. The company has also allowed the attendees to make HD video calls and play a football simulation video game on Samsung's 5G prototype tablets. It is capable of providing impressive user experience by dramatically reducing the response rate between devices.
Samsung for the trails has used 5G end-to-end solutions including 5G routers (CPE, Customer Premise Equipment) and prototype tablets, 5G radio access unit, virtualized RAN and virtualized core network. To remind you, Samsung and MTS signed an agreement to expand and upgrade MTS' network with LTE-Advanced Pro and IoT features back in the second half of 2017.
Since the announcement in February, Samsung and Cisco along with orange started friendly-user trial has been running for a month and a half across multiple homes in Floresti, Cluj district, Romania. The trial makes use of Samsung's 5G solutions including the virtualized RAN, as well as Cisco's Meraki Z3 WiFi Router and Ultra Gateway Platform which delivers a 5G virtual packet core on top of Cisco NFV Infrastructure that brings enhanced throughput and flexibility. Now the companies have finally demonstrated new 5G-Powered Home Entertainment and Smart City Applications in Romania
Director of St. Petersburg and Leningrad Region, MTS said:
Our goal is to adapt new technologies to commercial use in cooperation with industry-leading vendors. Today's trial with Samsung Electronics demonstrates that 5G is not an academic theory, but presents a nearly ready set of practical network solutions that will allow customers to manage a broad range of everyday tasks and open new opportunities that are unachievable on 4G," commented Pavel Korotin, Director of St. Petersburg and Leningrad Region, MTS.
Seungsik Choi, Vice President of Samsung Electronics Russia said:
Today's tests demonstrated the readiness of MTS's network infrastructure for the deployment of 5G. Samsung is pleased to have MTS as our partner to together explore the capabilities of 5G that are essential to unlocking near-term use cases for both customers and enterprises.
Yvette Kanouff, Senior Vice President, and General Manager, Service Provider Business, Cisco said:
With 5G we have the opportunity to help service providers like Orange broaden their portfolios to deliver new levels of connected experiences for consumers, businesses and governments. Our work with Samsung and Orange on this project is a great example of how we are enabling an innovation eco-system to test and deliver a broad range of 5G services that will offer the communities in Romania faster connections to more devices and applications that make their lives better.