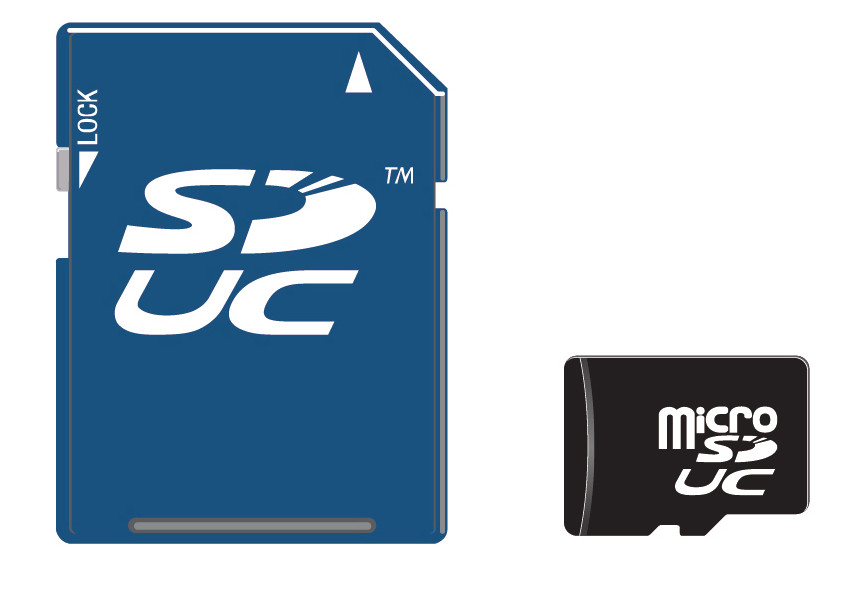 The SD Association at the Mobile World Congress (MWC) Shanghai announced SD Express and new SD Ultra Capacity (SDUC) cards. The SD Express adds PCI Express and NVMe interfaces to the legacy SD interface. The PCIe 3.0 interface delivers 985 MBps maximum data transfer rate and the NVMe v1.3  protocol enables advanced memory access mechanism.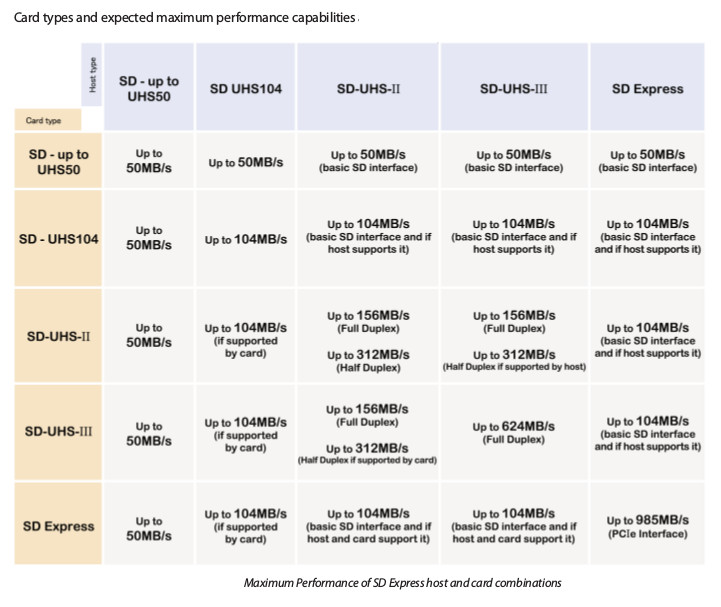 Thre new SD Ultra Capacity (SDUC) will offer cards up to 128 TB, up from 2TB with SDXC. There are part of new SD 7.0 specification. SD Express delivers speeds necessary to move large amounts of data generated by data-intense wireless communication. SD Express will be initially offered on SDUC, SDXC and SDHC memory cards.
SD Express uses the PCIe 3.0 specification and NVMe v1.3 protocols defined by PCI-SIG and NVM Express, respectively, on the second row of pins used by UHS-II cards today. These cards also provide system developers new options offered by PCIe and NVMe capabilities, such as Bus Mastering, Multi Queue (without locking mechanism) and Host Memory Buffer.
Any speed cards can be used in UHS-I, UHS-II, UHS-III and SD Express host devices. Faster performance levels will only be attained when matching the card to the host device.
Cards using SD Express may consume up to maximum of 1.80
Watts from the host, representing the accumulated wattage
from the two power supplies, a traditional 3.3 volt and 1.8 volt. There is also optional 1.2v supply, for future form factors that requires additional pin #18. The future optional 1.2 volt will allow additional power/performance
optimization. SD Express maintain the long-standing advantage of
SD's backward compatibility and interoperability.