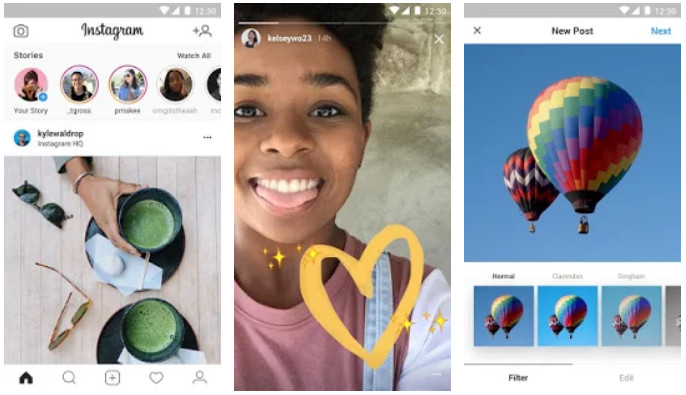 After Facebook Lite  in 2015 and Facebook Messenger Lite last year, Facebook-owned Instagram has rolled out Instagram Lite for entry-level Android smartphones with less storage, like Android Oreo Go Edition devices. The app is just 573kb compared to the 32 MB standard Instagram app for Android.
The app has all the features that are available on the mobile web app, including Stories, Explore tab and more. The company is planning to add messages and share videos soon.
Instagram said that the company is testing the Instagram Lite in Mexico from this week, but the company doesn't say whether ads would be included. It will expand to more countries later this year.
Download Instagram Lite for Android (APK) (Free)
Highlights of Instagram Lite for Android

Post photos you want to keep on your profile grid and edit them with filters.
Share multiple photos to your story. Bring them to life with text. They disappear after 24 hours and won't appear on your profile grid or in feed.
Watch stories from the people you follow in a bar at the top of your feed.
Discover stories, photos and videos you might like and follow new accounts on the Explore tab.
Coming soon, you will be able to message friends and share videos as well.