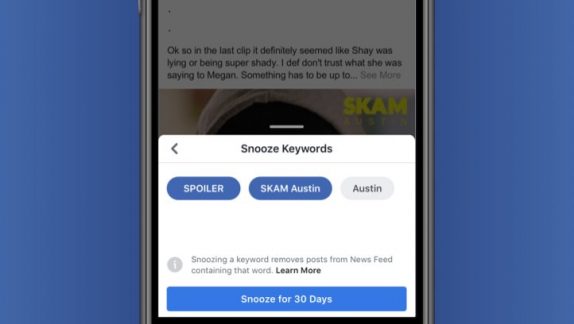 Being a movie/TV buff myself I often find it annoying when someone out of excitement or curiosity posts something on social media before I watch it. To prevent this from happening, Facebook is beginning a brand new News Feed control called Keyword Snooze.
This feature is present in the upper right-hand menu in the News Feed and gives users the option to temporarily hide posts by keywords, which are pulled directly from text in that post. If you choose to "snooze" a keyword, you won't see posts in your News Feed containing that exact word or phrase from any person, Page or Group for 30 days. This is literally the feature which many of us have been waiting.
This new Keyword Snooze feature joins the list of features like See First, Hide, Unfollow, and Snooze. This should help you tailor your News Feed experience, and you can access Facebook without worrying about spoilers.