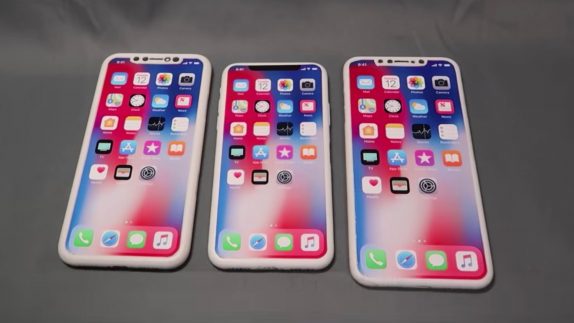 Apple analyst Ming-Chi Kuo of research firm TF International Securities, today in a fresh research note has detailed more details about the upcoming three new iPhones, 2019 iPhones as well. Furthermore, the company will also introduce redesigned Watch with a larger display, cheaper MacBook Air, iPad with Face ID said to launch later this year.
Kuo states that he believes 2019 iPhones will have "marked innovations," but could take until September or October of this year for the exact design and feature become a bit more clear. Among the new iPhone models that will be launching in 2019, Kuo expects shipments of the 2019 LCD-based model to outshine the OLED models. Should Apple launch an iPhone with triple-lens rear cameras in 2019, it would obviously benefit camera-related companies in Apple's supply chain.
Apple is also said to be introducing new iPad models equipped with Face ID, a new low-priced MacBook Air, and new Apple Watch models equipped with larger displays. The 2018 iPhones includes second-generation iPhone X, a larger 6.5-inch version dubbed the iPhone X Plus and a 6.1-inch version.
The 6.1-inch iPhone will be available in stores in September of this year, despite the delay in the production compared to the second-generation iPhone X and so-called iPhone X Plus. This means all three new iPhones in 2018 will be both announced and released in September. The 6.1-inch iPhone will also be available to upgrade from existing iPhones and at a more competitive price of $600 to $700 in the United States. Apple iPhone X Plus with triple rear cameras and 6.1-inch entry-level iPhone schematics have surfaced earlier this month.
Commenting on the Apple's innovation, Kuo said:
We believe that Apple is still the leading company in the consumer electronics sector and has surpassed its competitors by a wide margin in terms of innovative user experience and ecosystem development. The leading advantages will benefit it when innovating with new applications, like augmented reality.