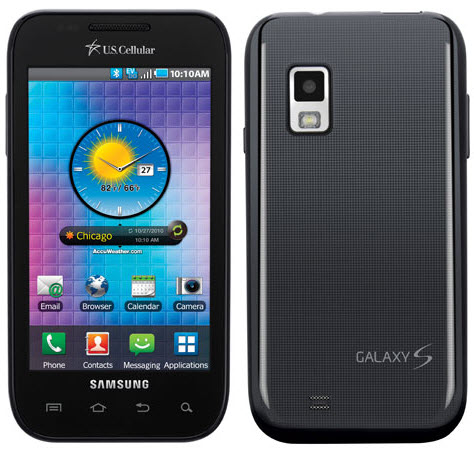 US Cellular recently launched the Android-powered Galaxy S device, the Samsung Mesmerize (SCH-i500). This handset comes with a 4 inch Super-AMOLED display, 1GHz Hummingbird processor, 5 megapixel camera, but it lacks the front facing camera.
"We're always looking for ways to delight our customers and provide them with phones and service they really want. The Mesmerize is a great choice for customers who are looking for a high-end phone to watch videos, play games, manage their schedules and stay connected to their social networks," said Edward Perez, vice president of marketing and sales operations for U.S. Cellular.
Samsung Mesmerize features a 4 inch Super AMOLED touchscreen display, 1 GHz Samsung Hummingbird processor, Android 2.1 Operating System, virtual QWERTY keyboard with Swype technology, 5 megapixel camera with HD (720p) video recording, MP3 player, 3.5 mm headphone jack, WiFi, Bluetooth 3.0, six-axis motion sensor, 32GB expandable memory and more.
Samsung Mesmerize allows you to access more than 80,000 applications from the Android Market. Customers will be able to upgrade their software to the Android 2.2 (FroYo) OS later this year. Samsung Mesmerize comes with a price tag of $199 with a two-year contract after $80 mail-in rebate.