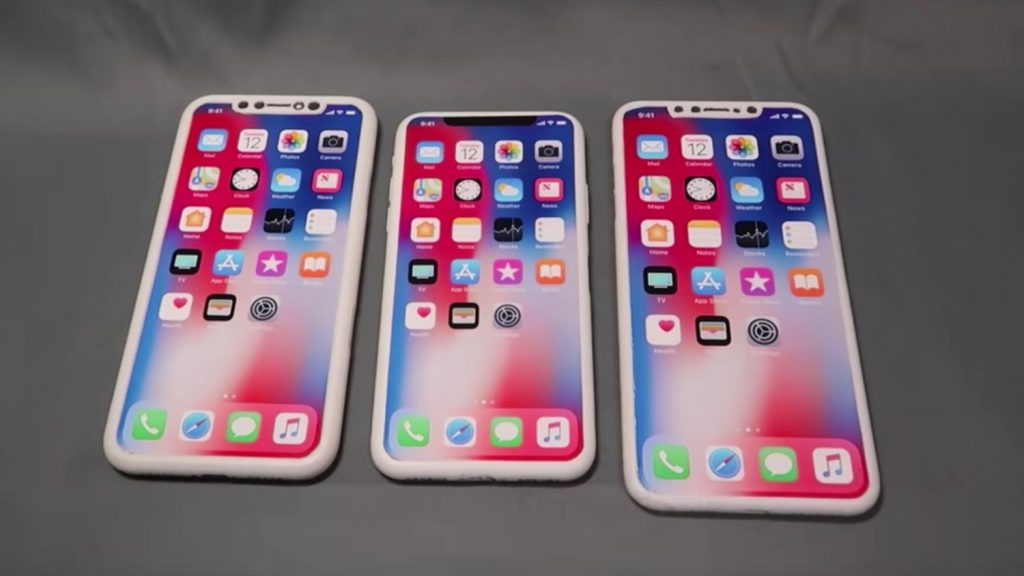 Apple is expected to launch three iPhones later this year; a low-cost 6.1-inch iPhone, iPhone X second generation, and iPhone X Plus with a 6.5-inch screen. Apple iPhone X Plus and 6.1-inch entry-level iPhone schematics surfaced last week, and today we have a brand new hands-on video with dummy units of what appears to be the final design of the upcoming apps.
The'final design' schematics have been floating through the Asian supply chain over the last week, allowing for detailed 3D mockups to be created. The 5.8-inch iPhone X 2018 schematics measure 143.65 mm by 72.03 mm by 7.69 mm thick. This means that the upcoming iPhone X 2018 will be 1.1 mm wider. As for the 6.4-inch OLED iPhone, the schematics indicate dimensions of 157.53mm by 77.44 mm by 7.85 mm thick. It can be comparable to the iPhone 8 Plus which is about 1mm shorter and 1mm wider.
This makes sense as the OLED model would adopt the same narrower aspect ratio as the current iPhone X. The 6.4-inch iPhone is 0.35 mm thicker and the report also states that the 6.4-inch iPhone X Plus will likely feature the same camera technology as the current iPhone X, with the TrueDepth sensor measuring in at the same dimensions.
Lastly, the 6.1-inch iPhone measures in at 150.91 by 75.72 mm by 8.47 mm thick. This model can be placed between the iPhone X and the 8 Plus. These new dimensions offer a closer look at Apple's upcoming iPhone devices and corroborate much of the speculation.