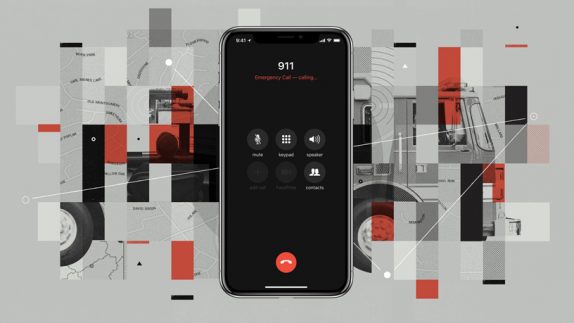 Starting iOS 12, iPhone users in the U.S. will be able to automatically and securely share their location data with first responders. This provides faster and more accurate information to help reduce emergency response times. Since more than 80% of 911 calls, today come from mobile devices, this move is indeed smart.
Since landline-era infrastructure is outdated for 911 centers to quickly and accurately obtain a mobile caller's location, Apple launched HELO (Hybridized Emergency Location) in 2015, which estimates a mobile 911 caller's location using cell towers and on-device data sources like GPS and WiFi Access Points. Today it announced that it would also use emergency technology company RapidSOS's Internet Protocol-based data pipeline to quickly and securely share HELO location data with 911 centers, improving response time during an emergency.
The RapidSOS's system will deliver the emergency location data of iOS users by integrating with many 911 centers' existing software, which relies on industry-standard protocols. The company is also focusing on privacy, user data cannot be used for any non-emergency purpose, and only the responding 911 center will have access to the user's location during an emergency call.
The FCC requires carriers to locate callers to within 50 meters at least 80% of the time by 2021. Apple says that iOS location services are capable of exceeding this requirement, even in challenging, dense, urban environments. This new feature allows Apple to make these benefits available to local 911 centers now rather than years from now.
Rob McMullen, President of the National Emergency Number Association, the 911 Association, said:
We're thrilled that Apple is giving 911 centers access to device-based location data via a thoroughly-tested, standards-based approach. This will accelerate the deployment of Next Generation 911 for everyone, saving lives and protecting property.