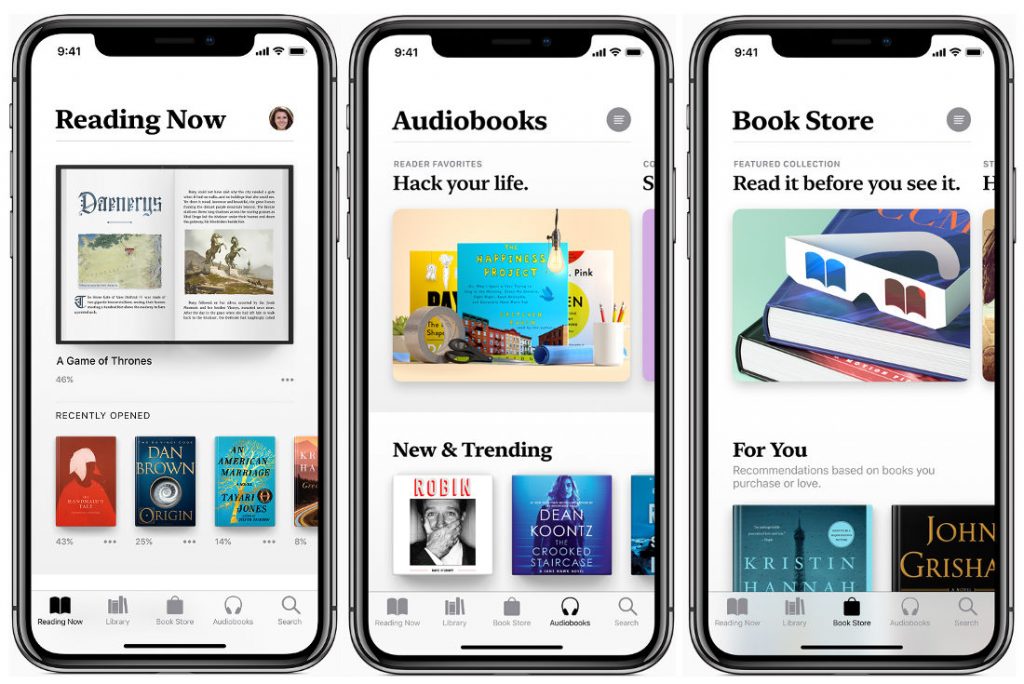 Last week at the WWDC 2018, Apple introduced Apple Books app, and said that it has been redesigned to make it easier to discover and enjoy books and audio books. Today the company has previewed the new features of the app.
Highlights of Apple Books
Reading Now tab is home to the books you are currently reading or listening to, as well as a great place to find a new favorite.
Want to Read lets you conveniently keep a wishlist of books you hear about.
Audiobooks tab lets you listen to books on iPhone and iPad or in the car with CarPlay.
Book Store tab makes it easy to browse all that Apple Books has to offer, including Top Charts, Staff Picks, Editorial Collections, and Special Offers & Free.
As you read more books from the Store, you will receive personalized recommendations based on your purchases in For You.
Library tab shows your full collection of books with large, easy-to-see cover art, including the books downloaded to your device and a Finished section showcasing the books you have read in the past and the date you finished them, displayed in a timeline.
The new Apple Books app will replace iBooks, and will launch this fall (around September) along with the iOS 12.