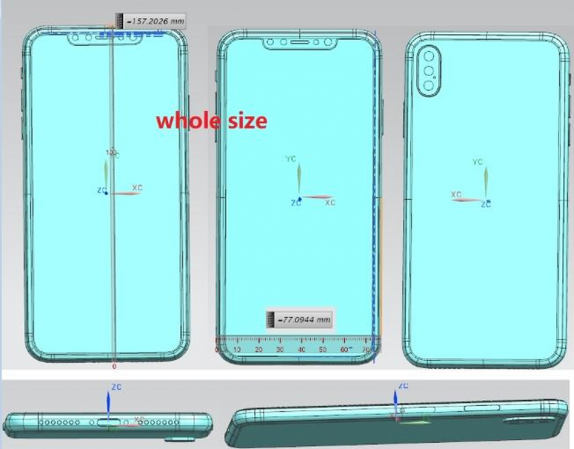 Apple is expected to launch the iPhone X (second generation), X Plus, and a budget 6.1-inch iPhone with LCD display. Now, the schematics for both the 'budget iPhone X' and the super-sized iPhone X Plus have been surfaced. Most importantly, the iPhone X Plus according to the schematics showcases a triple rear camera like the Huawei's P20 Pro.
While there were many rumors about the iPhone with triple rear cameras for a while now, the details triple lens setup is currently unknown. To recall, triple rear cameras is said to feature 3D sensing and enhanced zoom, but those remain just rumors until we have some official confirmation. Interestingly, the second-generation iPhone X will retain just dual rear cameras. Apple will save the flagship triple rear cameras to the bigger variant.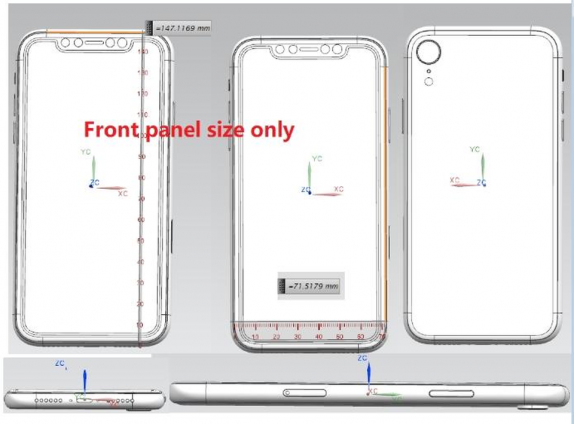 Interestingly, Apple seems to have kept the schematics of the massive 6.5-inch iPhone X Plus into the footprint of smaller 5.5-inch iPhone 8 Plus; 157.2 x 77.1 mm (6.18 x 3.03-inches). As for the mini Apple iPhone 6.1-inch model will have single rear camera lens and will measure 147.12 x 71.52 mm (5.79 x 2.81-inches). Since it is a low-cost iPhone, the company might cut down on 3D touch but will have a notch. Since these are just early rumors and reports, things might change drastically when they hit mass production, so take this news with a pinch of salt.