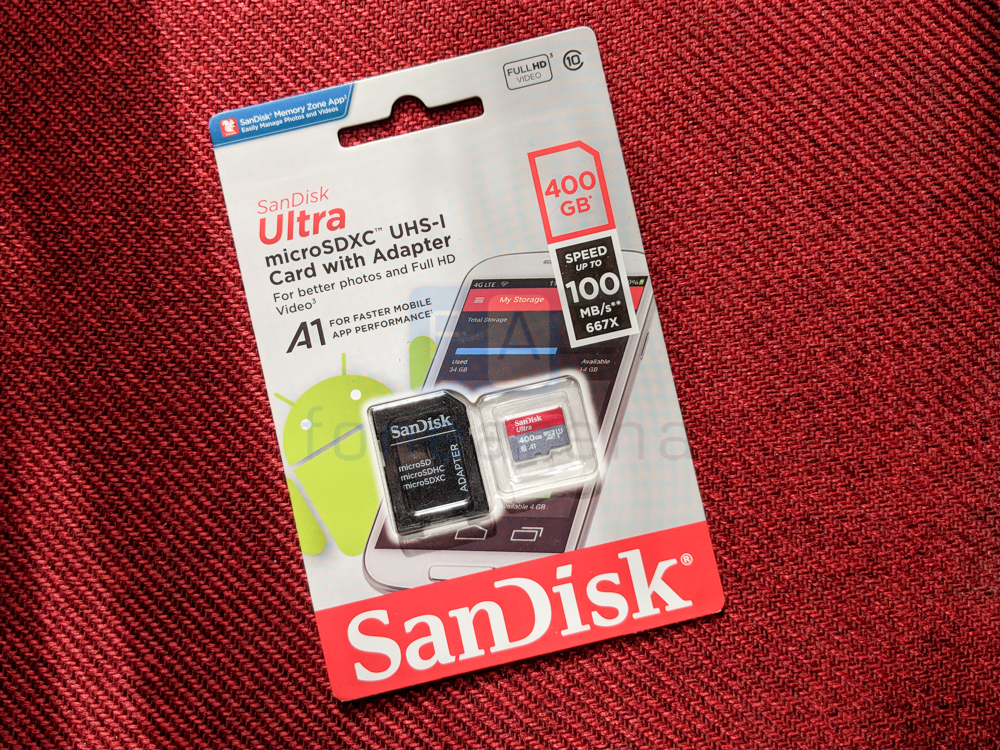 Just a few years ago if you'd told me we'd be able to stuff 400GB of storage into something the size of my thumbnail, I'd have probably dismissed it as fantasy. After all, it wasn't that long ago when 8, 16 or even 32GB memory cards were more than sufficient. Such is the pace of technology. Anyways, when Sandisk asked us if we'd want to check out their all new 400GB memory card, we just couldn't say no. Follow along for our review of the Sandisk Ultra 400GB UHS-I microSDXC memory card. 
Highlights of SanDisk Ultra 400GB microSDXC UHS-I card
Read Speed: up to 100 MB/s
A1 spec allows the new card to manage random read input-output access per second (IOPS) of 1,500 and write IOPS of 500
400GB microSDXC card lets you store up to 10 hours of Full HD video
SanDisk Memory Zone app lets you view, access, and back up your phone's files in one location. It can also automatically move files from your device to your memory card to free up space.
Waterproof, temperature-proof, shockproof, and X-ray proof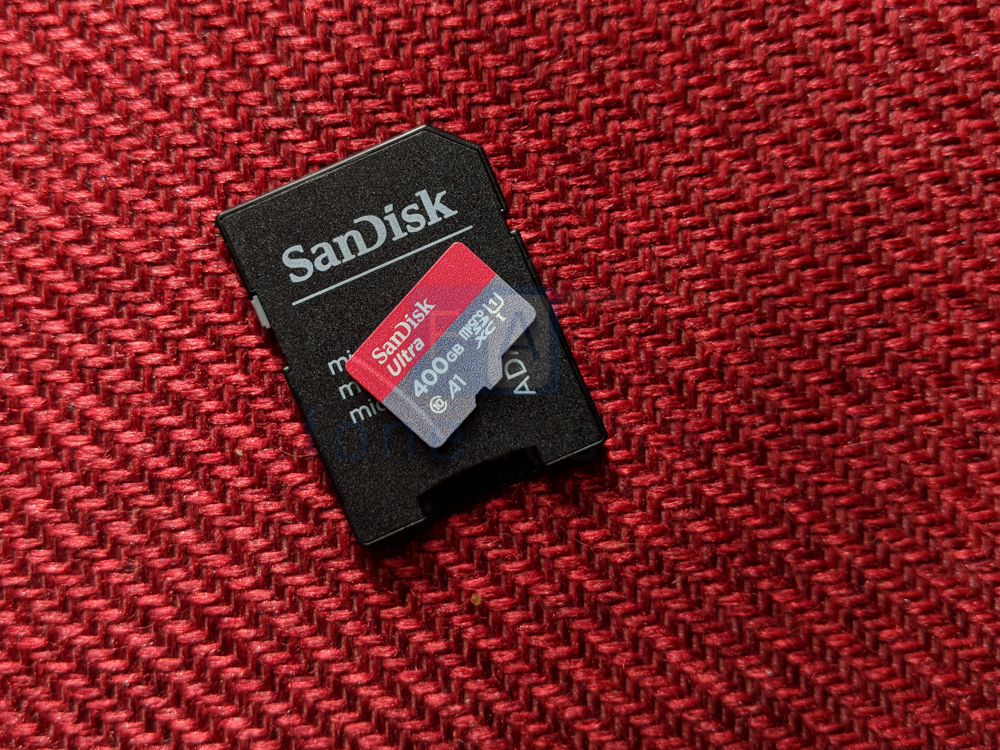 The Sandisk Ultra 400GB memory card ships in a bare-bones package that could just as well have been for a basic 16GB memory card. For something that costs over 20,000 rupees, we expected something a little more than a blister pack but that's just us. Inside is the memory card as well as a full-size SD card adaptor. There's precious little to mention here about the physical characteristics since it is a standard sized microSD card and except for the storage capacity, there's little else to note.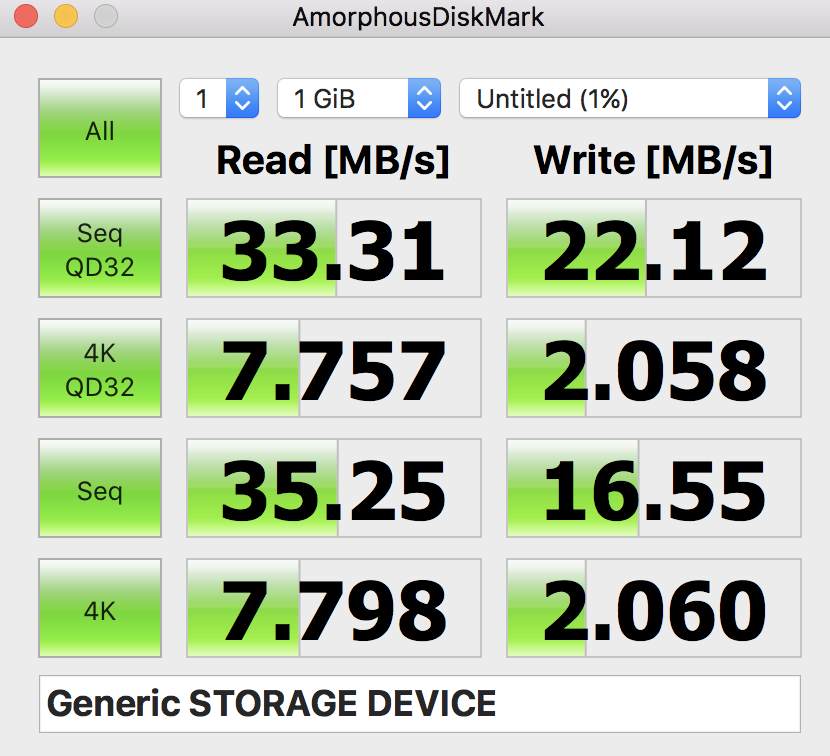 We put the memory card through a series of speed tests using a Transcend USB 3.1 compatible memory card reader. Sandisk claims that the memory card is capable of read speeds up to 100MB/s. You're probably never going to touch those speeds. Using AmorphousDiskMark and BlackMagic Disk Speed Test, we observed read speeds of 33.31 MB/s and write speeds of 22.12 MB/s. To test out real-world use, we transferred a single 10.5GB file to the memory card and it took approximately 6 minutes 21 seconds to complete the transfer resulting in a 27.5 MB/s write speed.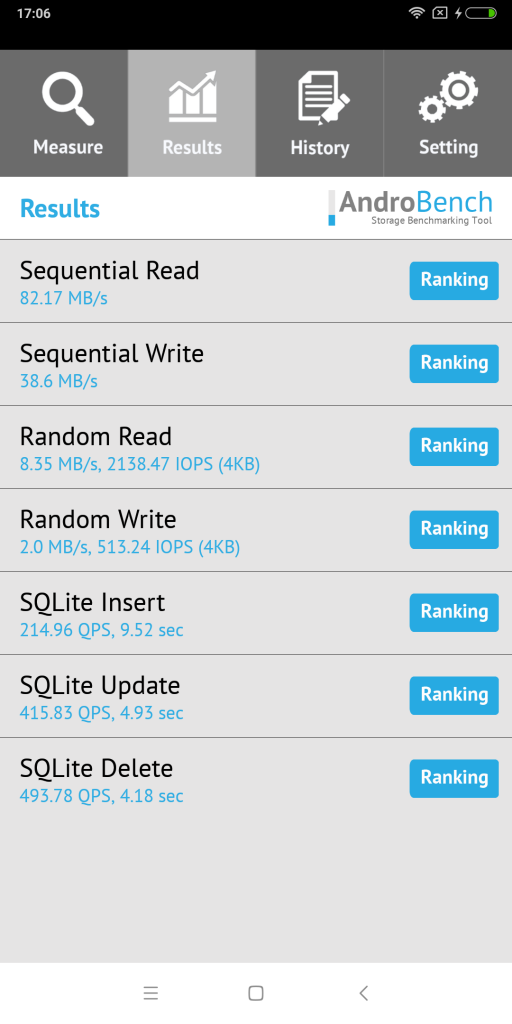 The sequential tests are best case scenarios since unless you're transferring a lot of multi-gigabyte files, you'll mostly be transferring smaller files amounting to gigabyte sizes. Random transfers are indicative of this type of performance.  Synthetic benchmarks reported this at about 8.5MB/s and 2MB/s for read and write performance respectively. For what its worth, we had no trouble playing 4K videos and writing 4K footage to the card. You can use it for storing large amounts of photos, music and videos. Android supports adoptable storage that lets you use SD cards as internal storage but we wouldn't really recommend it since performance for apps is likely to be average at best. The SD card worked fine in devices like Xiaomi's Redmi Note 5, the Nintendo Switch and in fact, would be a great purchase for Switch owners looking to buy all their games digitally.
Conclusion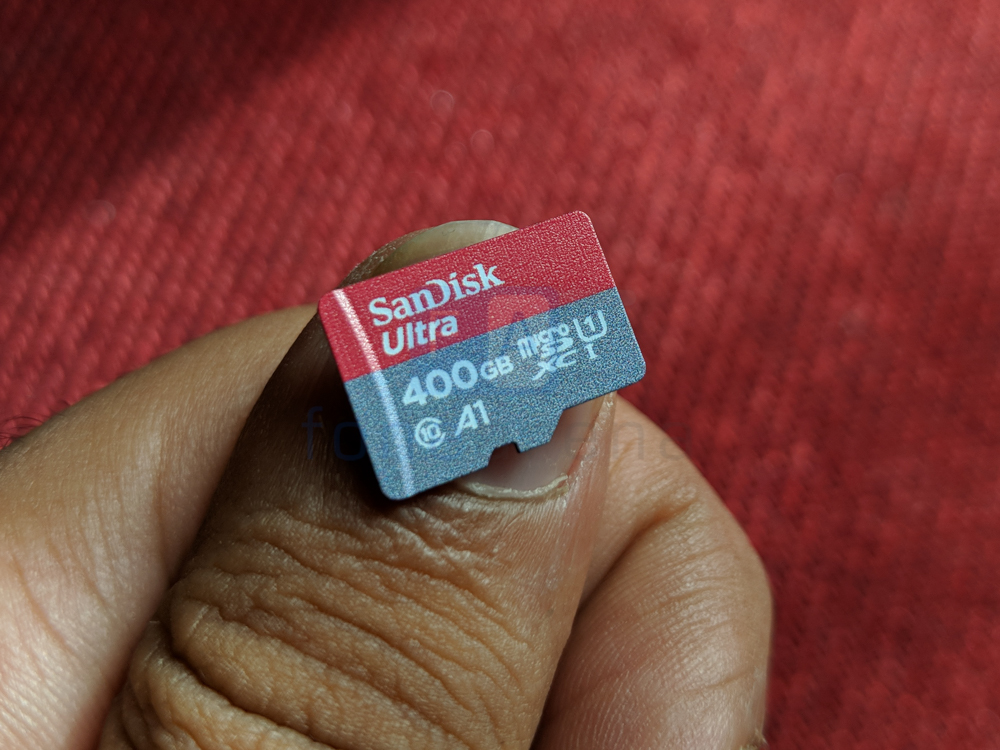 The Sandisk Ultra 400GB memory card is certainly not a cheap product. Priced at Rs. 23,990 and available for slightly lower than that on Flipkart., you'll likely be thinking twice before investing in this. Nonetheless, if you're looking for oodles of storage space for your phone, high-resolution DAP or game console, then the Sandisk Ultra 400GB card will be the perfect companion.