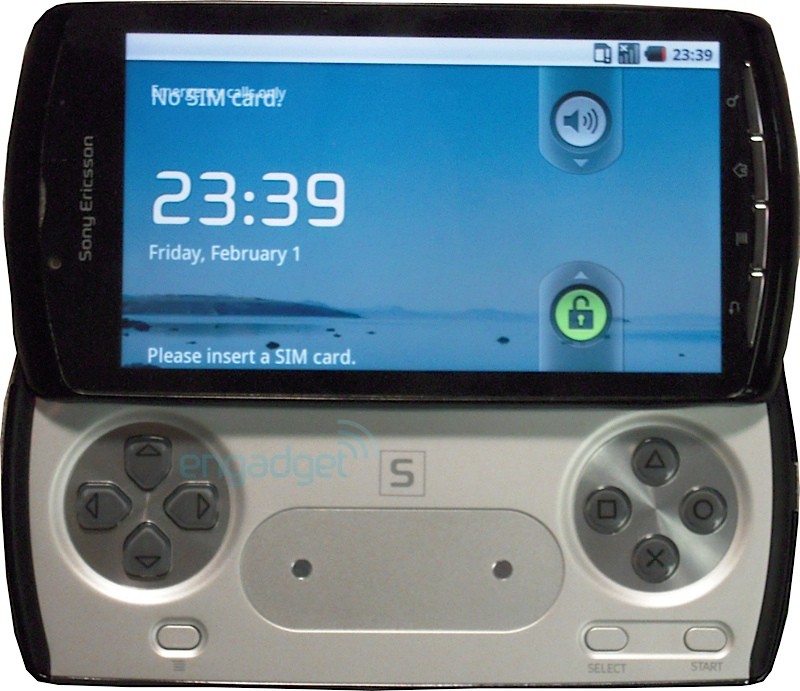 Ever since the launch of Walkman and Cybershot branded Sony Ericsson phones, we have been hearing about the rumours of the PlayStation/PSP phone. But back in March we brought to you news that it might be launched this time for real. And yes the news is right as we now have the first real pictures of a Playstation phone.
The move is predictable as Sony Ericsson sales havent been all that good and the PSP Go wasn't much of a hit.
The Playstation phone looks similar to the PSP Go and Vivaz/Vivaz Pro. It can be said as a cellular version of the PSP Go or a gaming version of the Vivaz Pro with more features. It has a full frontal touchscreen and slide out gaming keys.
The phone should be running the latest version of Google's Android OS- 3.0 Gingerbread. It has the following specifications:
1 GHz Qualcomm Processor
512 MB RAM, 1 GB ROM
Screen is at least 3.7″ ( We expect a big screen as it's ideal for gaming)
micro-SD Card Slot
Multi Touch Touchpad
Camera with LED Flash (We're guessing around 5MP)
It also looks like no UI skinning has been done such as the Timescape UI. It maybe because of the fact that its buggy or because the pictures show a prototype device.
The release date is rumoured to be either 4th quarter of 2010 or 1st quarter of 2011. No details about pricing are known.
via Engadget