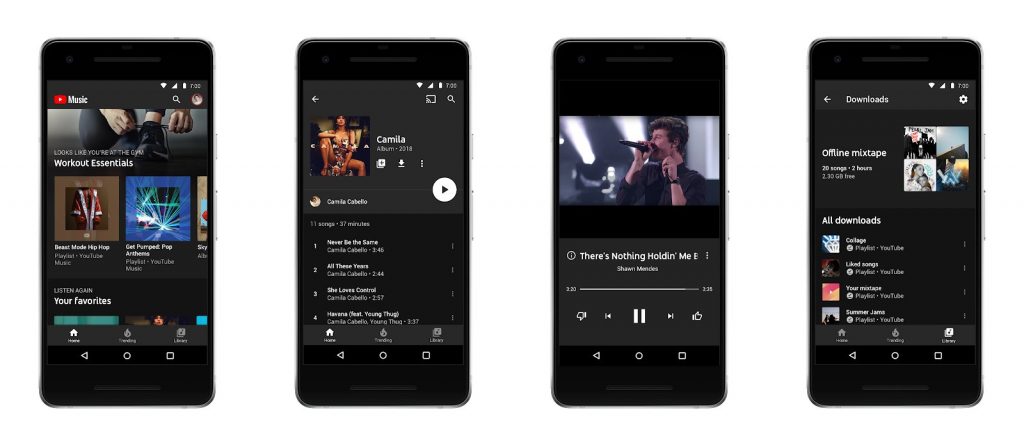 Jumping back and forth between YouTube and music streaming services might be seeing their final days as YouTube just unveiled 'YouTube Music' streaming service. The company says that it is a new music streaming service is made for music with the magic of YouTube. 
This service is aimed at making it easier to explore and personalize the world of music. Whether you want to listen, watch or discover, it's all here. It has official songs, albums, thousands of playlists and artist radio plus YouTube's catalog of remixes, live performances, covers and music videos; all simply organized and personalized.
YouTube Music gets a brand new reimagined mobile app and brand new desktop player that is designed for music.  Also, it will also have the music videos that people expect from YouTube. It is also adding new and iconic videos from "God's Plan" and "Havana" to "Thriller," "Sledgehammer," and more. It is also making discovery of music much easier and personalized.
The company is offering a new ad-supported version of YouTube Music for free, and it is also launching YouTube Music Premium, a paid membership with features like background listening, downloads and an ad-free experience for $9.99 a month. However, if you are a subscriber to Google Play Music, you will get a YouTube Music Premium membership as part of your subscription each month.
The company is also rebranding YouTube Red to YouTube Premium, and it will include ad-free, background and offline across all of YouTube, as well as access to all YouTube Originals. It also includes YouTube Music service so that the price will be $11.99 for all new members. YouTube Music will be rolling out in the U.S., Australia, New Zealand, Mexico and South Korea. The company says it will expand in the coming weeks. You can sign up here to get notified.