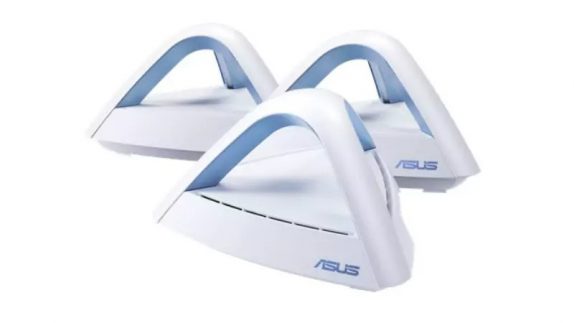 Asus at the CES 2018 has introduced the Lyra Trio Mesh Wi-Fi System with 3×3 MIMO, and today it is up for pre-order on Amazon.com.  The Asus Lyra Trio Mesh Wi-Fi System is based on the 3×3 MIMO technology and is available as a dual-band, tri-hub mesh Wi-Fi system with a unique, pyramid antenna design.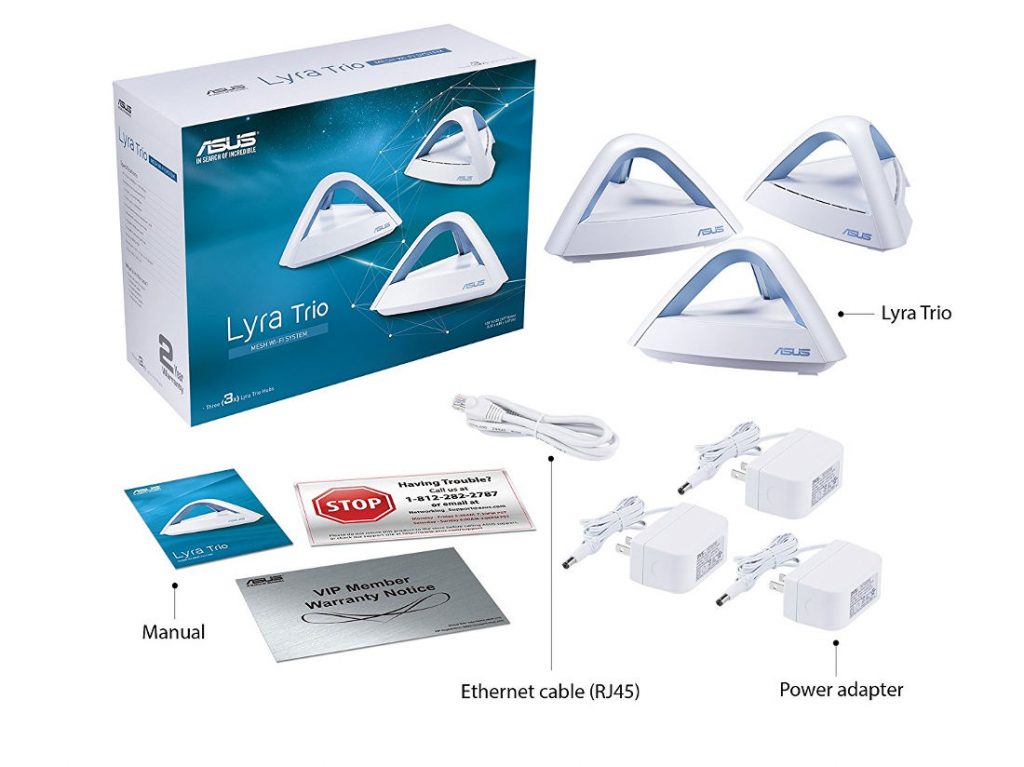 The company says that the unique antenna design helps in helps minimizing the interference and transmits the Wi-Fi signal vertically as well as horizontally to deliver up to 5,400 square feet.
The Lyra Trio works together to form a single network, and it is also capable of automatically connecting users to the hub with the best signal strength and seamlessly switches hubs from one place to another. It provides an additional spatial stream which helps in handling massive network traffic. A
sus has partnered with the Trend Micro which provides the Lyro Trio with always up-to-date protection with one-click firmware updates and AiProtection Classic cloud-based security. These comprehensive security features safeguard online privacy and protect against internet threats for all devices connected to the network. It is easy to setup and manage; there is an ASUS Lyra mobile app for smartphones which guides users step by step through the setup process and provides easy-to-use management and diagnostics features once the network is up and running.
The Asus Lyra Trio Mesh Wi-Fi System is now available to pre-order on Amazon.com with a price tag of $299.99 (Rs. 19,915 approx.) and will ship from May 1st in the USA.