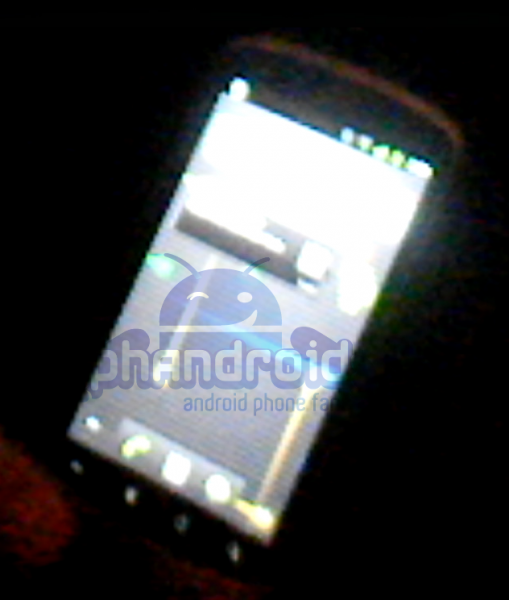 Android is currently one of the famous mobile operating systems, and it's growing rapidly. The latest Android version is Android 2.2 and it's also known as Froyo. It's not a secret that Google is working on a new version of Android, which is known as Android 3.0 and it's called Gingerbread. We heard that Google will be launching Gingerbread in Q4 2010, and we are already in Q4. Our friends over at Phandroid got their hands on a very blur screenshot, and they are claiming that it's the first shot of the Gingerbread. It's reported that Gingerbread is now coming in early 2011, and as we know that Google don't want to miss anything, so take your time Google. Here are some highlights of the Gingerbread:
Video chat similar to Gtalk's desktop version
Redesigned icons
Slate/Grey notification bar (similar to the Galaxy S lineup)
Android Green color hints everywhere
Apps to feel built in to the OS rather than just add-ons
Youtube overhaul, could feature "Lean Back" support
Google Voice calls over wi-fi and data
So these are some new features we are going to see in Gingerbread. I am sure that there are more new features in Gingerbread. Folks, tell us what do you think about Gingerbread, are you planning to drop your iPhone or Blackberry for it, or you already did?