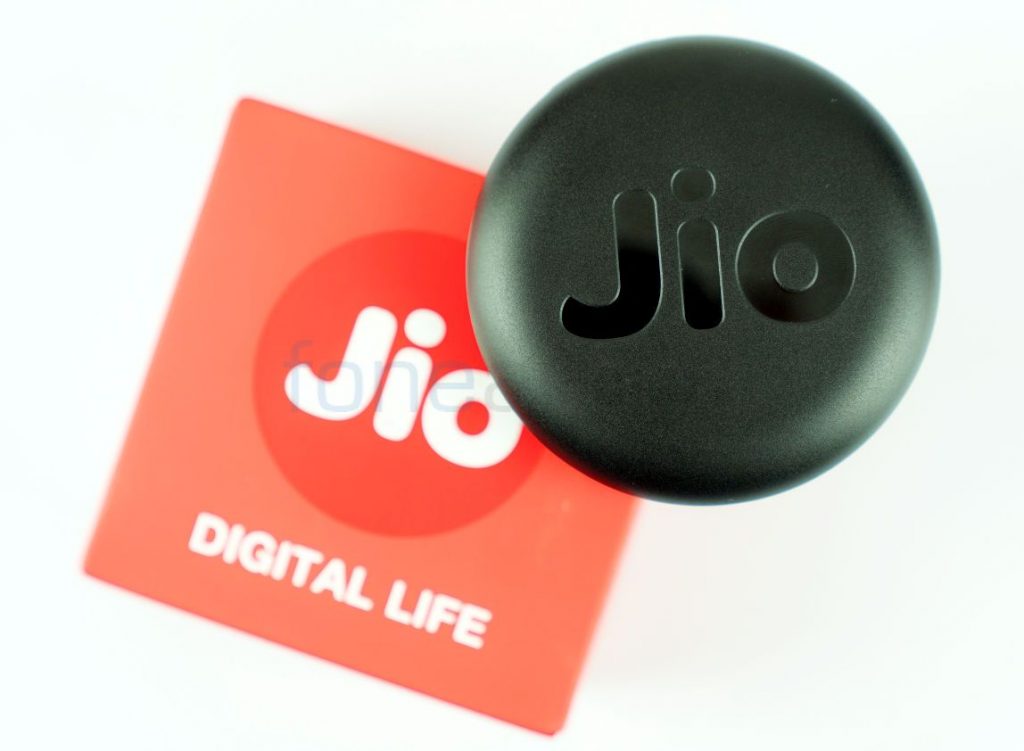 New JioFi 6 (JMR815) 4G wireless hotspot in a round design went on sale recently  exclusively on Flipkart. Here we have the unboxing and demo of the new Wireless Data Card .
Box Contents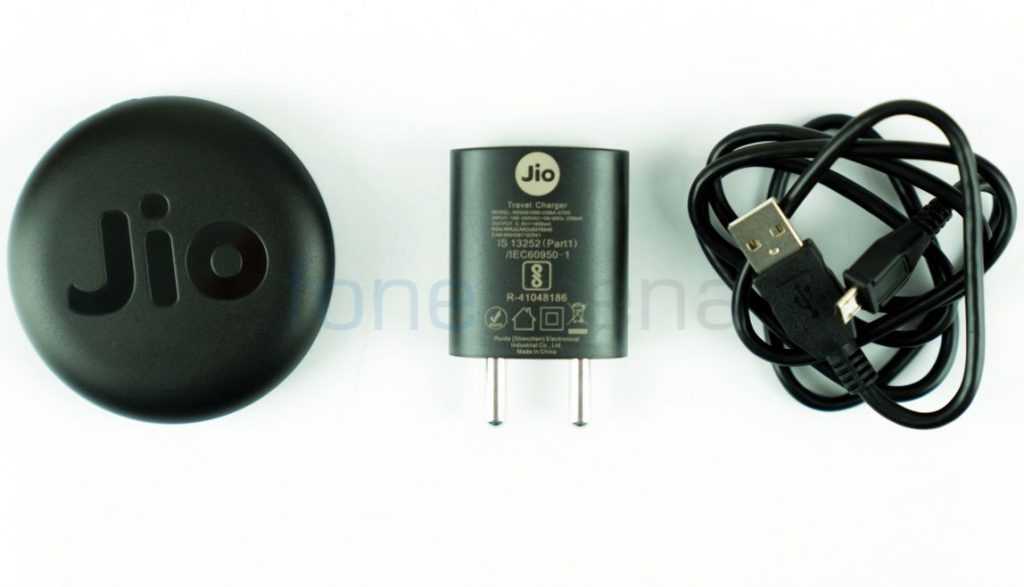 JioFi 6 4G Wireless Hotspot in Black color
2-pin charger (5V-1A)
Micro USB cable
3000mAh battery
User manual and warranty information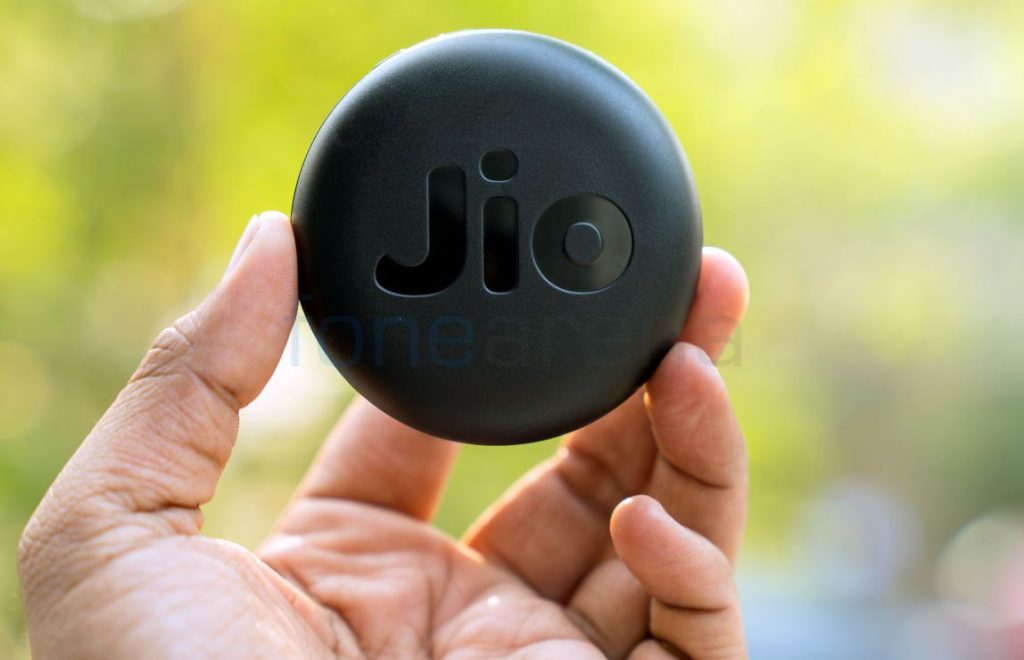 The new JioFi has a round design with large Jio logo on the front. It 74 x 74  x 20 mm and weighs just 95 grams.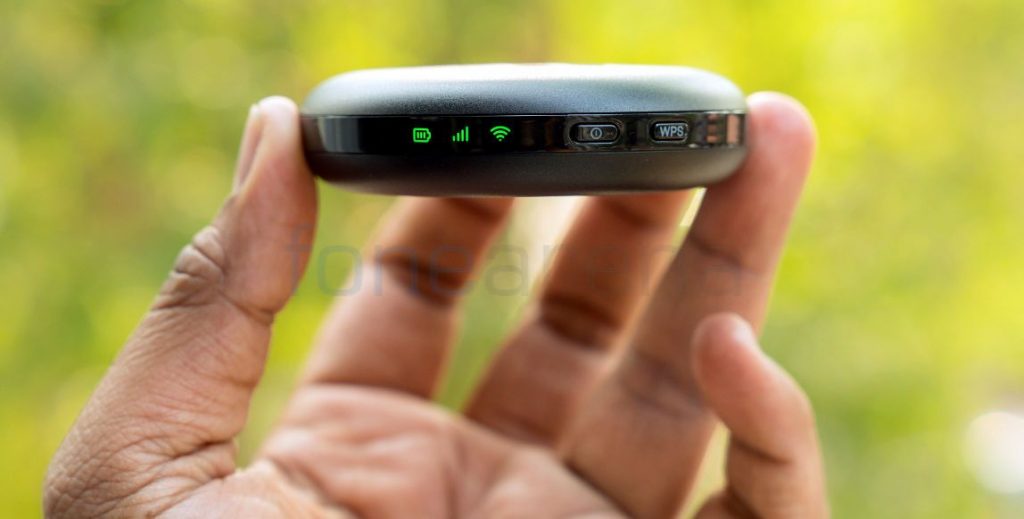 On the side there are LED indicators for battery level, signal strength and WiFi strength. You also find a power and WPS buttons. This has WiFi 802.11 b/g/n support and lets you connect up to 31 WiFi-enabled devices and a device through USB cable. It is powered by Altair ALT3800 processor with 128MB RAM and 256MB ROM.
It supports band 3 (1800 MHz), 5 (850 MHz) and 40 (TD 2300 MHz) for Jio. You can make voice and video calls even on a 2G/3G phone by installing Jio4GVoice app and connecting it to the hotspot over WiFi.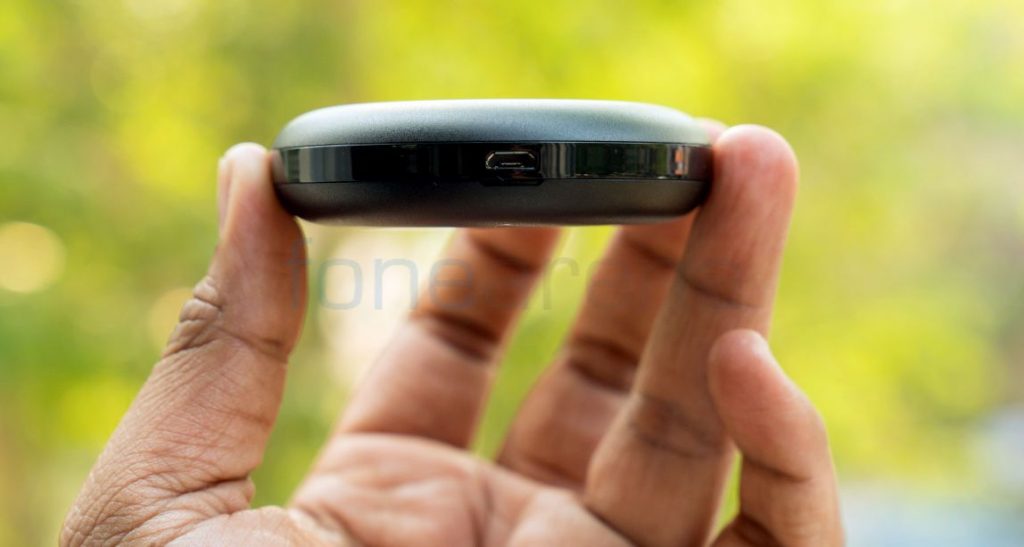 On the other side there is a micro USB port for charging the device and for PC / laptop connectivity.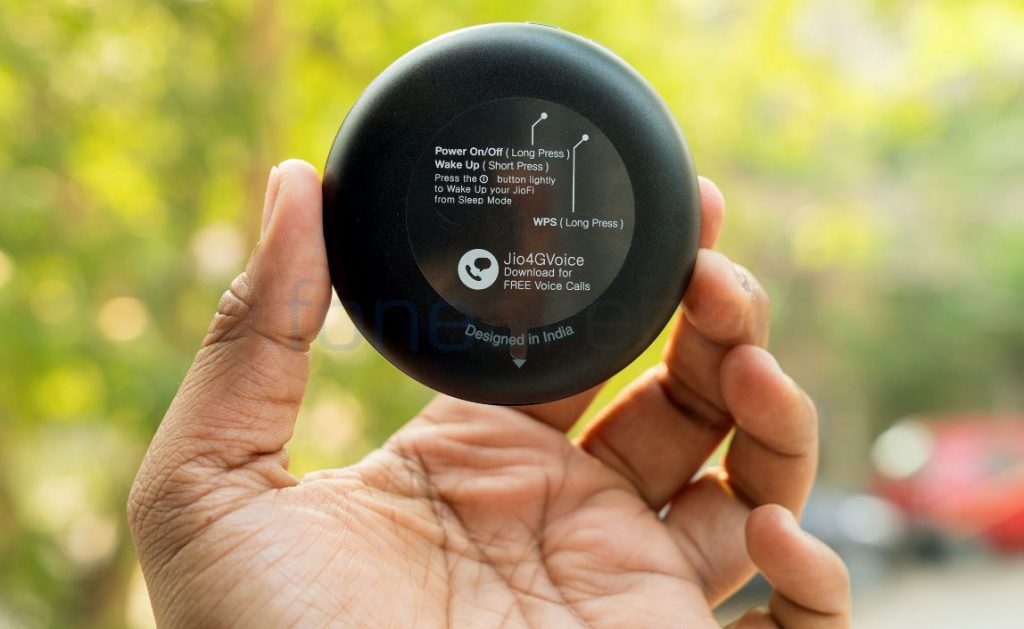 You have some introductions mentioned on the sticker on the back. It also mentions that the device has been designed in India, even though it is made in China.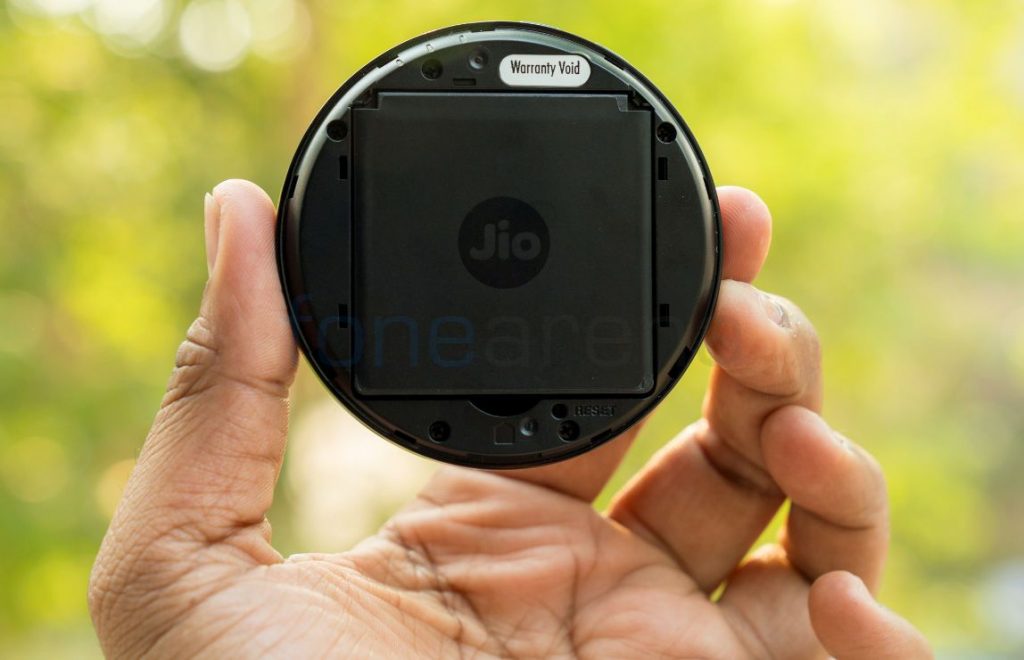 There is a large 3000mAh battery, larger than previous JioFi models. You need to remove the battery to access the SIM and micro SD slots.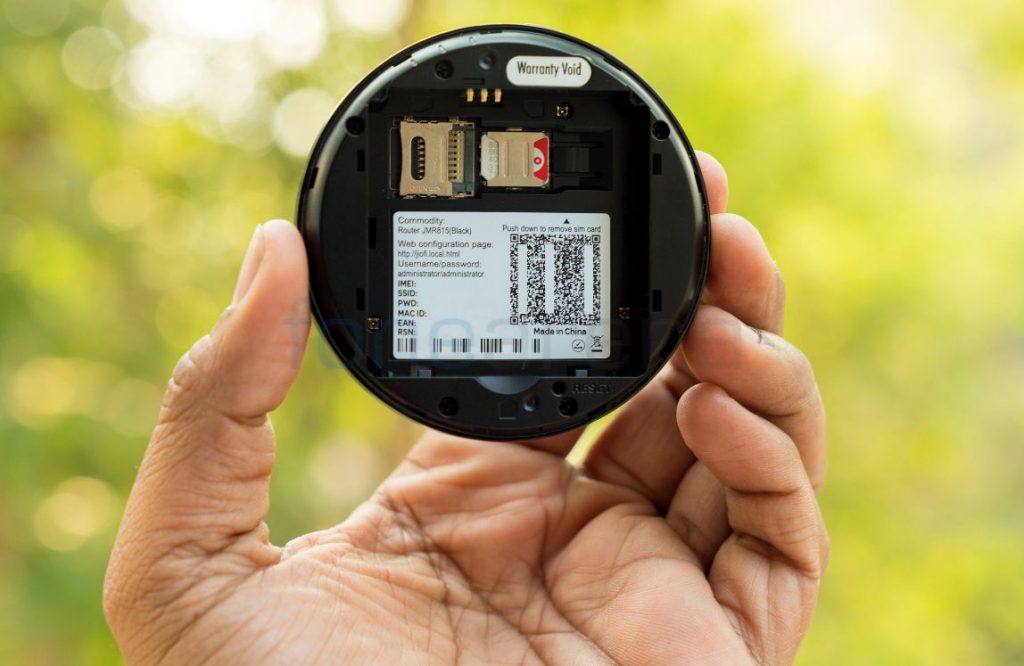 It has a nano SIM slot and a microSD card slot that accepts cards up to 64GB.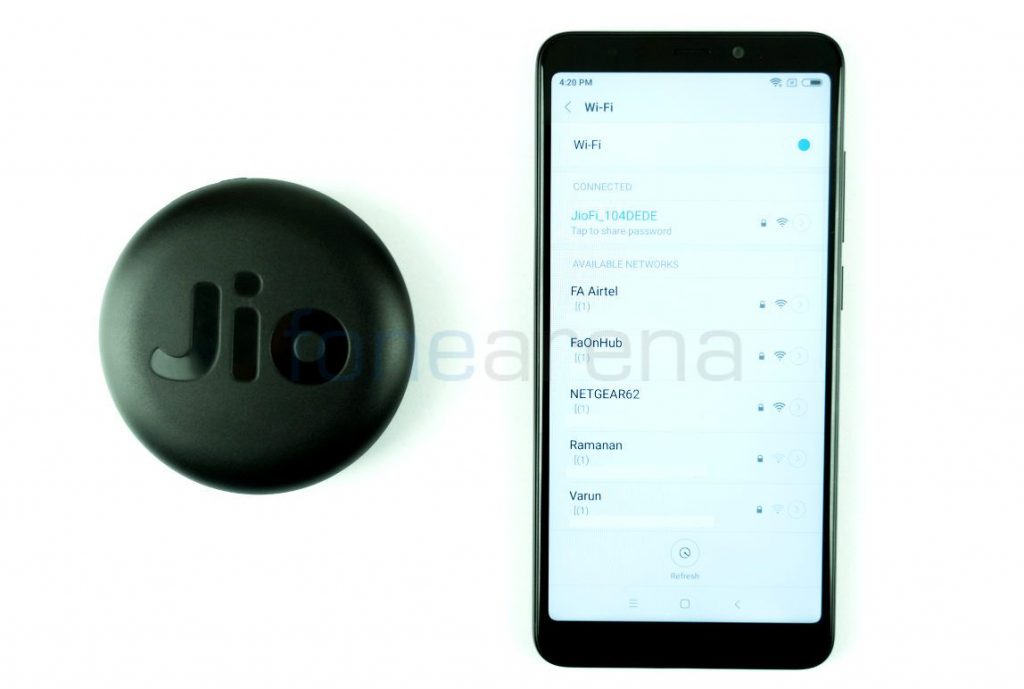 The connection process is simply with the WPS button or you can enter the password mentioned on the back of the device, which can be changed easily. Since we were indoor and the signal was not good in our location, speeds were not good.
The JioFi 6 is priced at Rs. 999 (Rs. 2,499 MRP) and is available from Flipkart. We will bring you the comparison between the new JioFi and earlier JioFi models soon.
Video by Vigneshwar. Images by Siraj