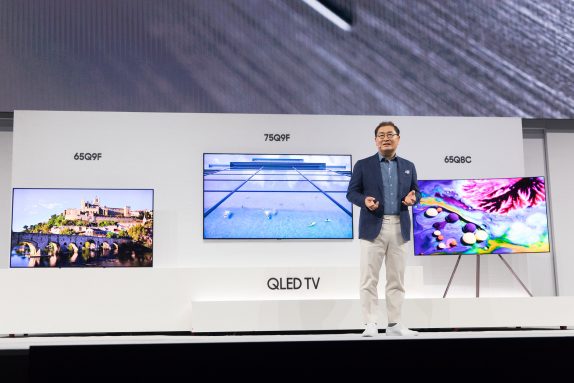 Samsung at the company's First Look in New York event has introduced a array of QLED, UHD and Premium UHD TVs. The company says that the TVs come with groundbreaking design elements, enhanced picture quality, and smart, intuitive capabilities. The new QLED TV features Direct Full Array, Bixby and Ambient Mode for an immersive viewing experience.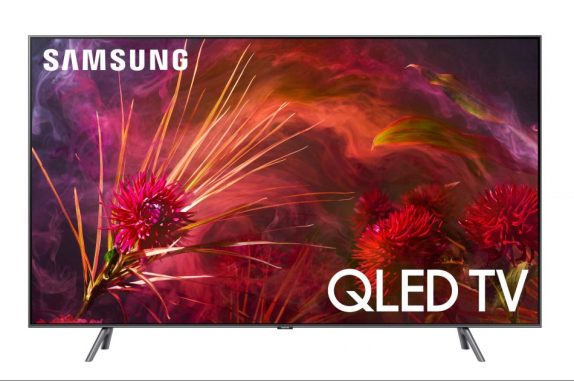 The latest line-up of TVs come with the new Ambient mode which provides useful information throughout the day even if the user isn't watching anything. It can play music as well as display news headlines, traffic reports, and weather updates. An interesting aspect of the new Ambient mode is that it can mimic the pattern on the wall for wall-mounted TVs giving it an astonishing visual effect.
They also feature a new One Invisible Connection which basically is one slim cable that combines both user's power and AV data to the TV. It is available up to 15 meters and eliminates the needs of placing the TV near data or power outlets. Bixby is finally making its way into the premium line of Samsung TVs. The QLED TVs smart capabilities offer a great way to set up the TV and find content.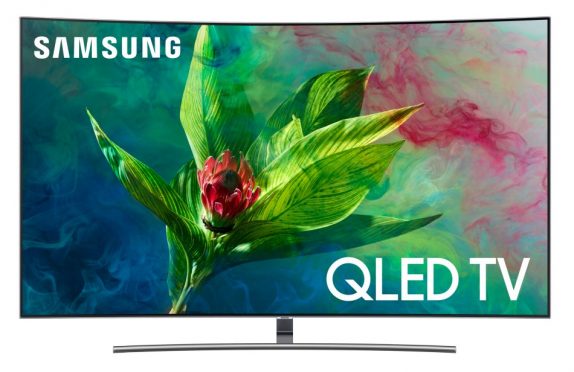 It uses the Samsung's new SmartThings app to reduce the time taken to set up the TV drastically. With Bixby support, consumers can use voice commands to bring up their favorite shows and control compatible devices. Furthermore, the QLED TVs; Q8F and Q9F using the Direct Full Array (DFA) technology, delivers impressive images with pristine contrast. It uses a panel with zones of smartly controlled backlighting that adjust automatically to deliver deep blacks and pure whites.
Samsung is also offering a new audio-lineup which includes 'HW-K950' which is a soundbar that has support for Dolby Atmos and delivers 7.1.4 surround sound. 'HW-N650' which is aimed at gamers that features Acoustic Beam Technology. 'HW-NW700' soundbar features a wall-mounted design that compliments the new QLED TVs. Finally, the VL550 is a unique metal dial that consumers can attach to any metallic surface and use to control music with the sound of their voice.
Samsung's Bixby voice assistant feature is available QLED TV and Premium UHD, but will not be present in the UHD models. Samsung's 2018 new TV and audio line-up will be available in stores beginning March 2018.