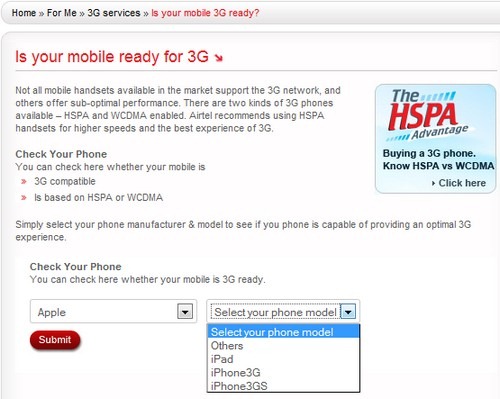 We just told you about Airtel launching it's website for 3G services and you can see Apple iPad in the list of devices in the 3G Compatibility check. Is that an indication that the iPad 3G Version is launching in India to coincide with the 3G rollout ?
If you pick the iPad from the dropdown , it says that the device is based on WCDMA and that it's recommended to use a HSPA based device for higher speeds.
We told you about Airtel offering microSIM cards last month, so those SIM cards might be for either the iPad 3G or iPhone 4.
Thanks to Samrat for spotting this !