ARM today announced the Mali-G52 and G31 GPUs and Mali D51 Display processor and Mali-V52 video processor. The new set of IP seamlessly integrates with the existing DynamIQ-based CPUs and other Arm IP. The Mali-V52 VPU enables 2X decode performance, real-time 4K60 video performance.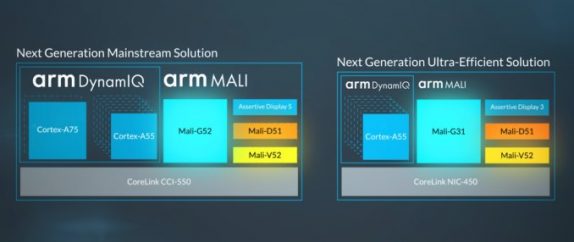 The ARM Mali-G52 is the successor to the G51 GPU and is 30% improvement in performance density, 15% better energy efficiency, and a 3.6x increase in machine learning workloads. It utilizes wider execution engines with up to 8 pipelines compared to the four on the predecessor to provide greater graphics performance in the same silicon area.
With 15% more energy efficiency, the thermal output of the device and support for greater game time with even battery-draining technologies like AR. It continues to use dual-pixel shader core implemented to double texel and pixel rates. The new cores will get between 50% and 100% more FLOPS per core. It comes with OpenGLES 3.2, OpenCL 2.0. On the other hand, the G31 GPU is here as a replacement to the Mali-400 in super low-end designs.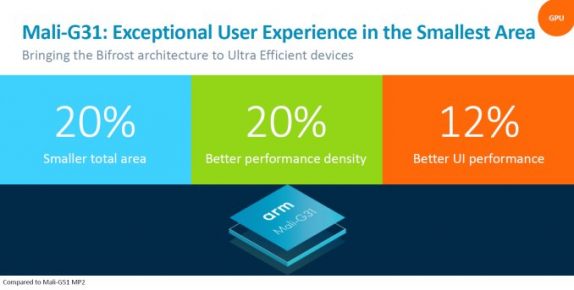 It is built-on Bifrost architecture and it is ARM's smallest graphic processor to support OpenGL ES 3.2 and the latest generation Vulkan API, giving developers access to millions of more devices. It is 20% smaller, 20% better performance density than its Bifrost predecessor while saving silicon area and delivering exceptional energy efficiency. It still employs the quad-layout and comes with either one execution engine (4 lanes) with a 1 pixel per clock texture unit, or with two execution engines (2×4 lanes) with a 2 pixel per clock TMU.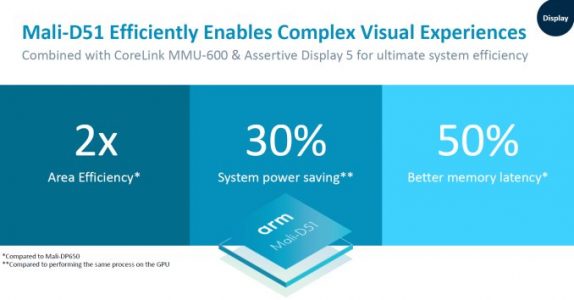 In terms of display, the Mali D51 Display is the first mainstream display processor to be built on the Komeda architecture that packs 30% power saving across the entire system, double the scene complexity that supports the 8 full layers and 50% better memory latency for seamless and highly efficient content casting. It is optimized to work seamlessly with the other IP in the Mali Multimedia Suite. The Mali-D51 supports HDR and brings it to the mainstream when combined with Assertive Display 5 and provides system-wide memory management efficiencies in collaboration with CoreLink MMU-600.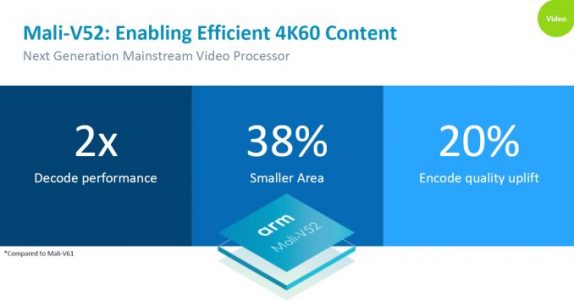 Lastly, the Mali-V52 VPU is the successor to the Mali-V61 VPU from 2016. It targets mid-range with up to 4K60 encoding and decoding. The improvements include a 2x decode performance increase enabling a 38% smaller silicon area.
ARM says that for HEVC encoding the new architecture has improved its heuristics and achieves up to a 20% better quality when handling the variable block sizes of the codec. The new architecture for HEVC encoding has improved the heuristics and achieves up to a 20% better quality.