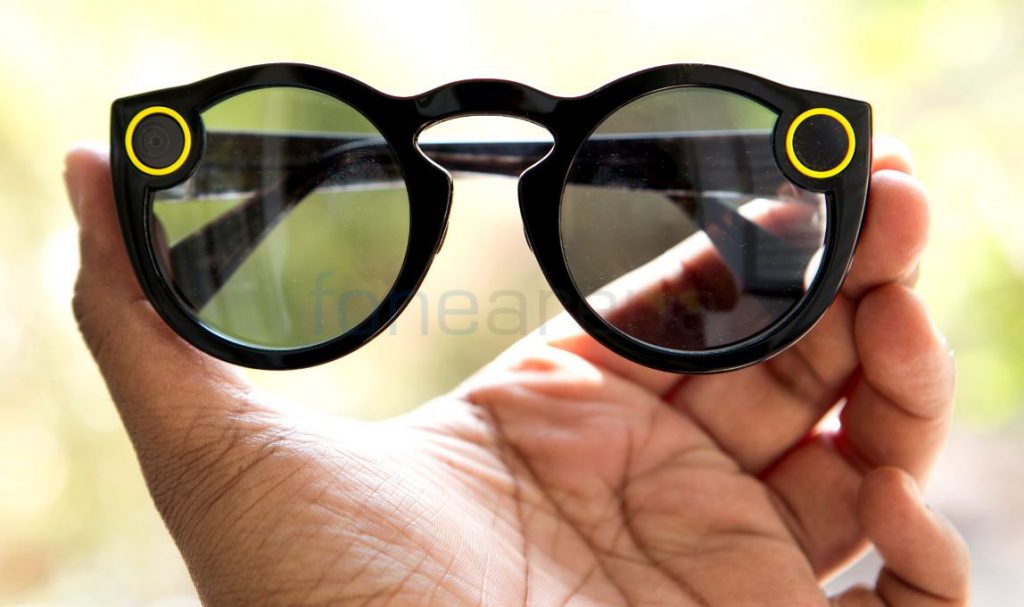 Snapchat Spectacles with a built-in camera was first introduced back in 2016, and now according to reports coming in from industry sources, Snapchat is reportedly working on a new version of Spectacles for later this year and a third version equipped with two cameras in 2019.
Furthermore, Snapchat is currently working the second version of Spectacles and is currently being manufactured with the goal of shipping by this fall. It is expected to come with water-resistance, new color, updated camera eyewear with focus on performance improvements, bug fixes and more. Snapchat has just sold 150,000 pairs of the original Spectacles, with more 40 million loss, it only makes you wonder What Snapchat is aiming with the new version.
Further to the second model, Snapchat has already started its work with the more ambitious third version with a new design and two cameras. A prototype design with an aluminum design, more circular lens frames and two cameras with 3D-like depth effects in videos. Snap may also include built-in GPS, and a leather case and the company is aiming to price it at $300 which is double than the original version.
Snapchat just as expected as declined to comment on the same for now. Despite the setback with the first model, Snapchat is still pursuing the plans to roll out a new version of Spectacles. Besides its Spectacles, Snapchat is also considering partnering with outside companies to place its cameras on their glasses. It is also heard that Snap has discussed its plan with companies like Luxottica, Warby Parker.
Snapchat in its future versions of Spectacles might embed AR capabilities, along with company's Bitmoji avatars and animated lenses. For now, Snapchat is aiming to roll out the second version of Spectacles by the third quarter of 2018.