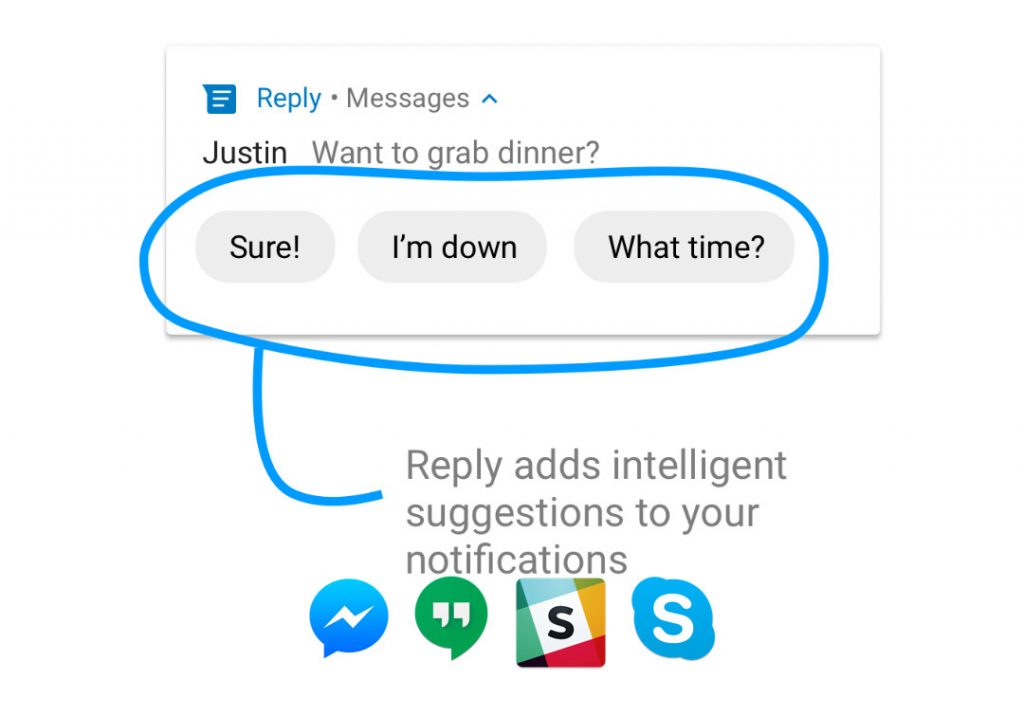 It was reported that Google is testing Reply app to bring smart replies to messaging apps and now the app is released in beta and the APK is now available for everyone to use. From the looks of it, the app does exactly what it says; you get automated response in shortcuts in message notifications. It works on Android 7.0 (Nougat) devices or later. Let's see how to set it up and get it to work. 
Firstly, you need to download the APK from here and install it (Since it is Google signed APK, it is safe to install)
Once you open the app, you will be asked to link your Google account so that it can offer more intelligence and personalized automated responses.
It will request your permission for notifications/location access
Then gives you few options for further customization like fully automated responses depending on the circumstances.
Once you are done setting up, you'll notice bubbles with automated response options in your messaging notifications.
It works with Twitter DMs, Android Messages, and Hangouts, and from the way it works, we're pretty sure it will work on almost any app that supports replying via a notification. The app quite doesn't get jokes just yet, but will offer suitable replies to short and straightforward messages especially those with simple questions.
Since it's still in beta, there are few functions that don't seem to be working at the moment like the responses that include contextual data for answers, like travel time to a location, etc. as noted by Android Police. A message with the word "urgent" was supposed to bypass the ringer settings, but that doesn't work either. The app is said to support various languages, but the setup process will be in English. The app should be available for everyone on the Play Store when the beta testing is complete.