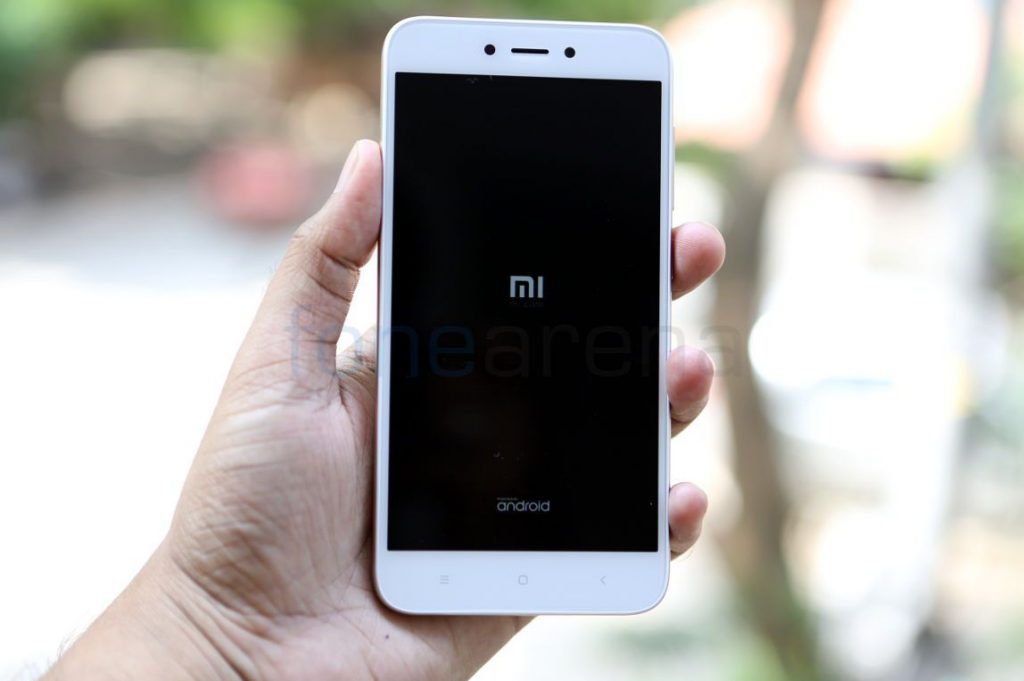 OEMs pre-load their phones with apps to improve user experience, but not all the pre-loaded apps and features are important to all users or some users have their own preferred app for a particular task, for example, most of the users prefer Inbox by Google and Google Calendar over Gmail and Custom Calendar installed by various OEMs.
Presence of these unwanted apps don't only annoy users but also consume system memory and drain the battery. One of the methods to get rid of all such apps is uninstalling them after rooting the phone, but since there are many users who do not wish to root their phones we are writing this post to share a workaround with our readers. Most of the pre-installed apps can neither be uninstalled nor disabled by users if the phone is unrooted, If you use a Xiaomi phone running on MIUI, you can disable some of the pre-installed Gapps and MIUI apps but you won't get an option to disable these apps if you try to do so via Installed App settings. Follow this guide to Disable the apps you think couldn't be disabled,
Step 1: Open Play Store and slide towards right to open the menu, and select Help & Feedback.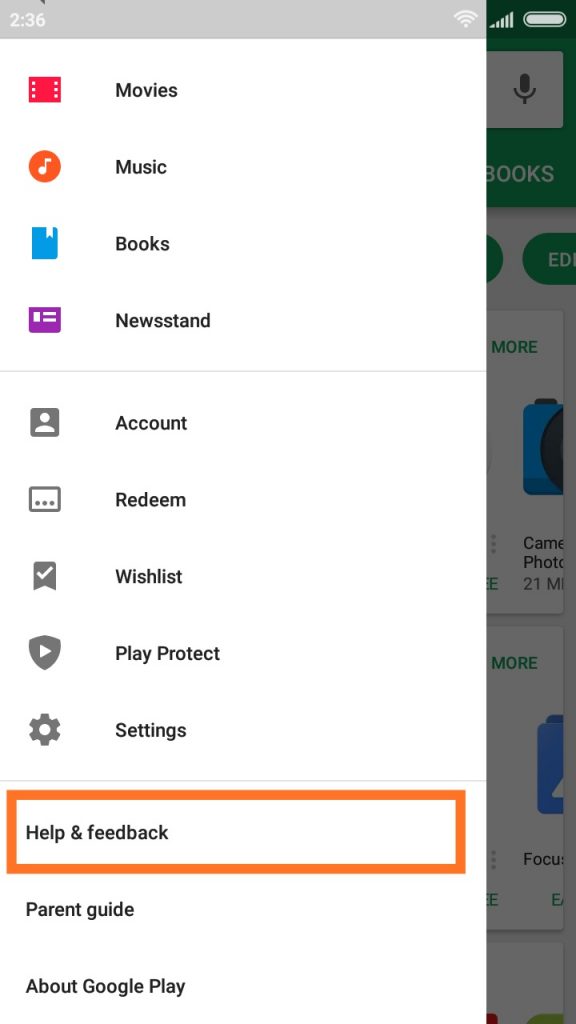 Step 2: Now select 'Delete or disable apps on Android', the option might not be displayed on top in every phone and user might need to scroll down to find it.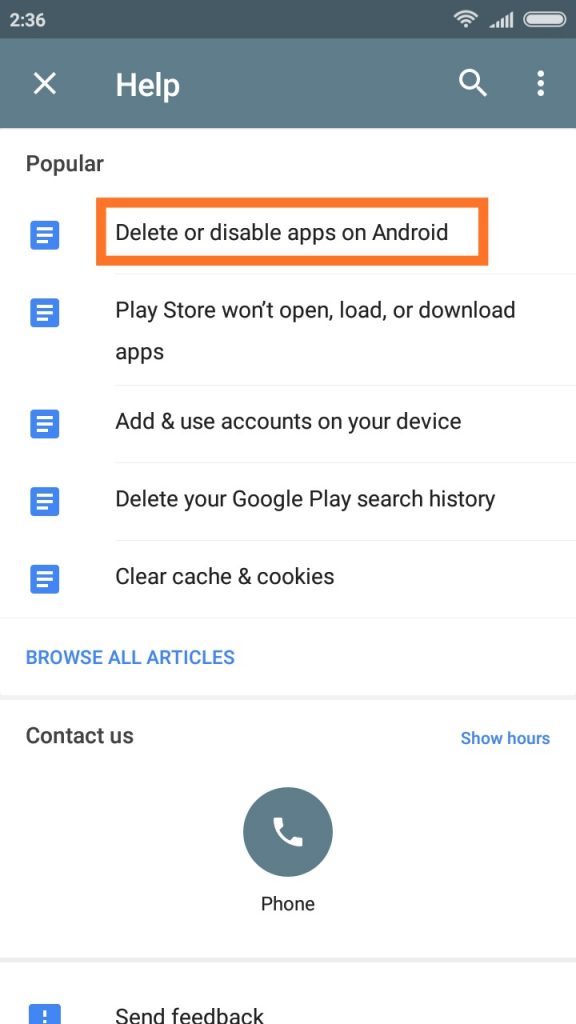 Step 3: Choose 'Tap to go to Application Settings', clicking on which user will be redirected to Installed apps list as following,
Step 4: Now select any Gapp like Google Play Movies & TV, Google Play Music or Gmail, you will get an option to 'Disable' the app as following,
Apart from Gapps, users can also disable some of the MIUI apps like Calendar and Contacts as shown in the image below.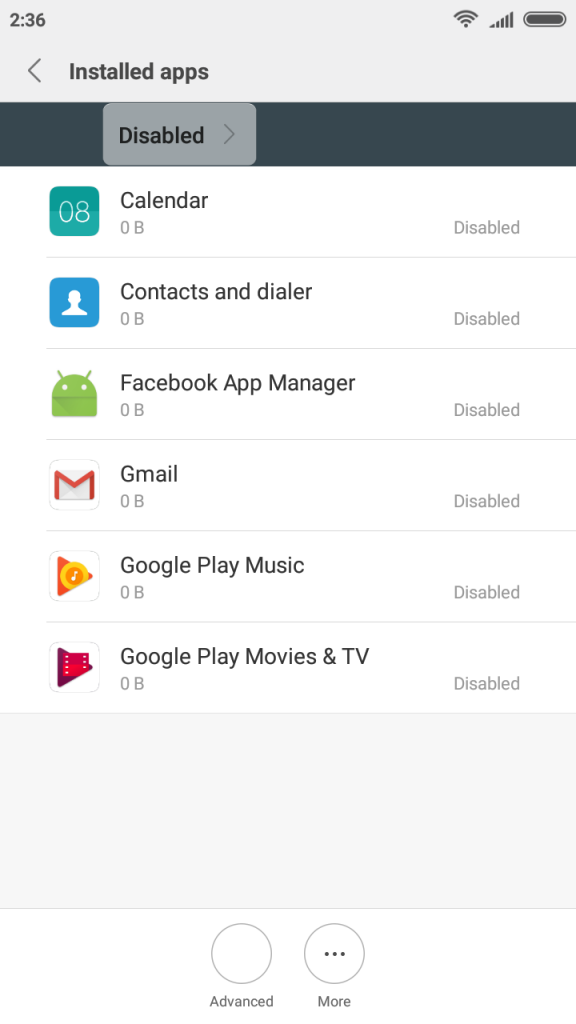 Note that all the apps can not be disabled using this workaround but you can certainly get rid of few apps. Do you also use a phone running on MIUI and wanted to disable these apps, try this workaround on your device and let us know which apps were you able to disable.