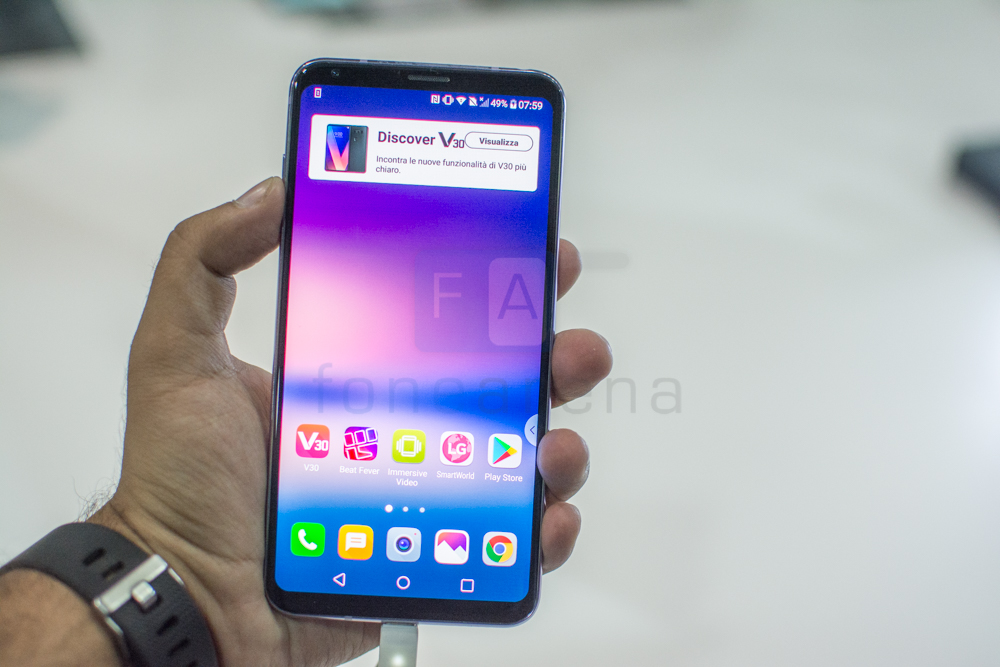 It is already known that LG has dropped the plans of launching their G7 flagship at the MWC 2018. There were rumors claiming that the company might introduce an enhanced version of the V30 instead. Now according to ETNews, LG is said to launch a new version of the LG V30; the V30s in the Korean markets next month that will make an appearance at the MWC 2018 later this month.
The LG V30s fall in line with the company's CEO plans of retaining the existing model for a longer period rather than releasing a constant stream of new phones. The new LG V30s is said to feature a massive 256GB storage which is a significant upgrade from the 64GB and in fact, this will equal the storage of the LG Signature Edition, which was launched back in December.
In terms of the design, the V30s feature an identical design with no changes. Another addition will be the LG Lens which is a camera with AI features similar to the Bixby Vision Camera found on the Galaxy S8 and Note 8. This feature will bring the ability to search and shop items using the camera. Furthermore, it will also offer a foreign language translation service and augmented reality functionality that uses both the camera and the phones GPS.
ETNews stresses that the V30s might be launched in Korea on March 9th which is the same the Galaxy S9 enters the Korean market. However, there is no mention of the international release of the V30s, so we need to wait for LG to make an announcement in this regard.