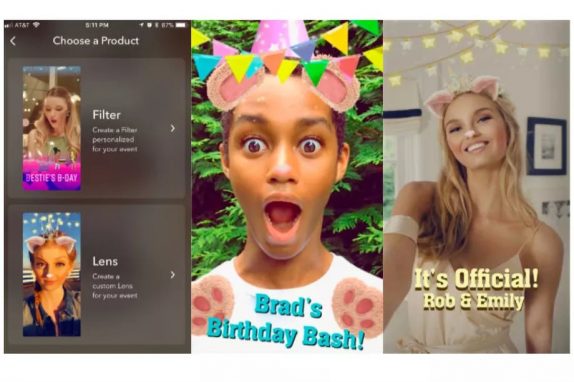 Snapchat is rolling out few new features which now lets you create custom face lenses, new text caption styles for snaps. These face lenses are AR masks like puppy ears, flower crowns and more that overlay on your face. These lenses start at $9.99. It is available on the Snapchat desktop site, iOS app. 
Snapchat says that there will be over 150 different lens templates at launch and these can be personalized with text. To create the custom lens, in the iOS app you have to tap on Settings, then select Filters and Lenses. From there you can choose from one of the pre-made face lens templates and can also add text if you wish.
Snapchat says that users should complete their custom lens purchase at least 3 hours before the event for it to run on time. The tool is only intended for consumers and the company wouldn't allow brands to advertise them for their company. Snapchat recently rolled out new Bitmoji Deluxe with new skin tones, facial features and more.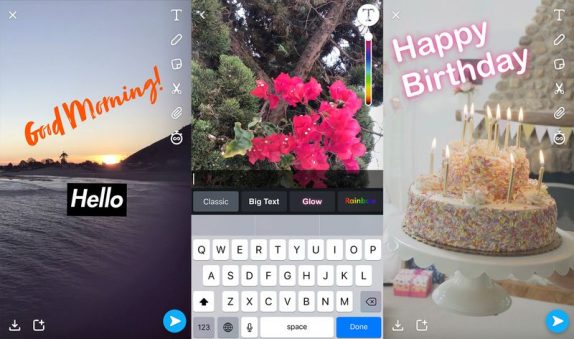 The company is also rolling out new font styles for captions on both your photo and videos. The new fonts include brush, italic, glow, gradient, rainbow, fancy, and old English and you can use more than one fonts on each snap. Creating custom face lenses feature is available today in the US and the Android availability is coming soon.