By now it is known that LG is planning on rebranding its G-series flagships to change its strategy and better compete with Samsung and Apple. Now the company has trademarked the 'Icon' for smartphone and 'Iconic' for smartwatches according to the database of European Union Intellectual Property Office.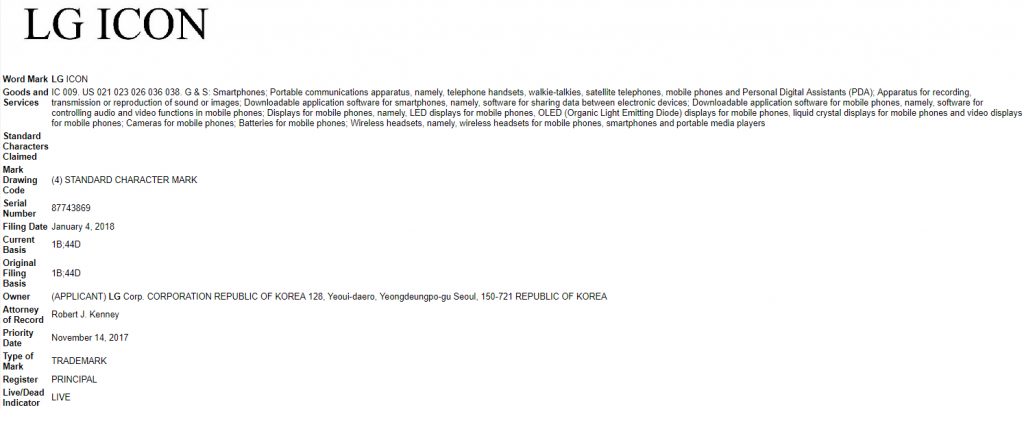 While LG might not be using the Icon series flagships right away, it intends to save it for a later date. Along with Icon, the company also trademarked LG Aicon, and LG Aiconn. That's not it, LG has also filed to trademark the name LG Iconic for a smartwatch. Brands often file trademarks but that doesn't necessarily mean they will be using it. In the case of Icon and Iconic, both these names sound really interesting for flagship high-end phones and smartwatches.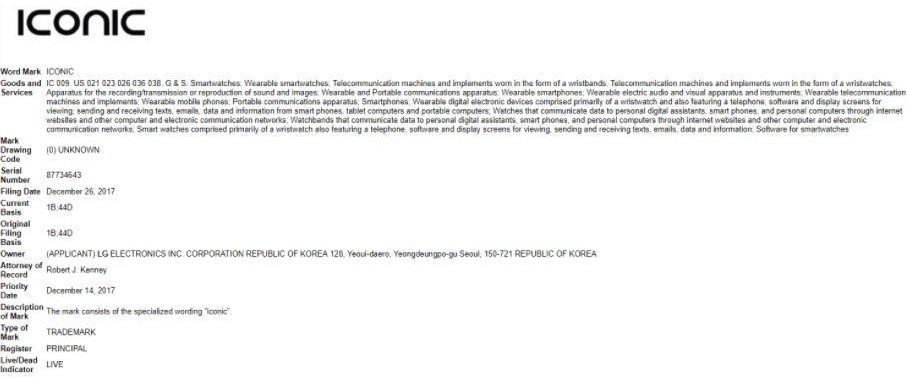 This change is very much needed for LG considering the downfall of its smartphone biz which has been posting losses for 11 straight quarters. While rebranding wouldn't change things as the company needs to focus on their promotional strategies, its a start for now.
Answering to the when the next high-end flagship would be coming question, LG Electronics Vice Chairman Cho Sung-jin on Wednesday during a press conference at the CES show has said, "We will unveil new smartphones when it is needed. But we will not launch it just because other rivals do. We plan to retain existing models longer by, for instance, unveiling more variant models of the G series or V series." While he did not mention anything about the financial losses, it's quite evident the company is taking a different route keeping the poor track of its flagships.
Talking about the firm's Robots powered by artificial intelligence, Cho said:
The robot business is not profitable now and it is not a huge business for the time being. But we are raising its brand profile now and the business is expected to make profits in two to three years. We plan to acquire small companies and invest in related business.